Here is a Minnesota born, East Coast transplant's take on a classic Hispanic stewed chicken dish. This is a recipe I learned from my husband's aunt with a few tweaks along the way.
Step 1
Here are most of the ingredients I used. I forgot the garlic and tomato sauce.

Step 2
Heat the pan with canola oil.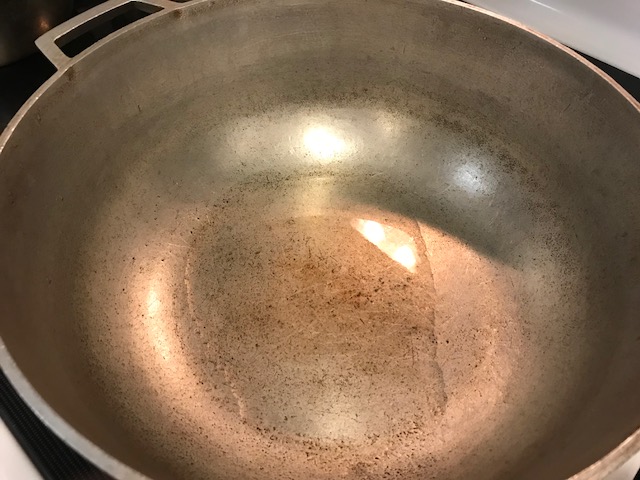 Step 3
Add sugar to the hot oil to help the chicken brown. Stir until the sugar starts brown.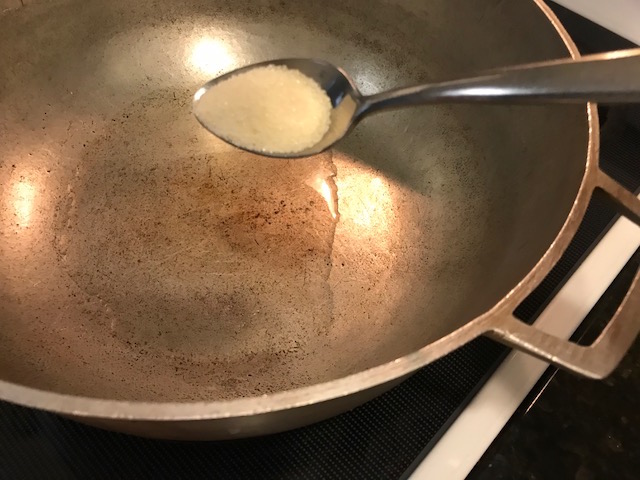 Step 4
Season the chicken with Adobo seasoning and oregano. Add to the pan after the sugar starts to brown.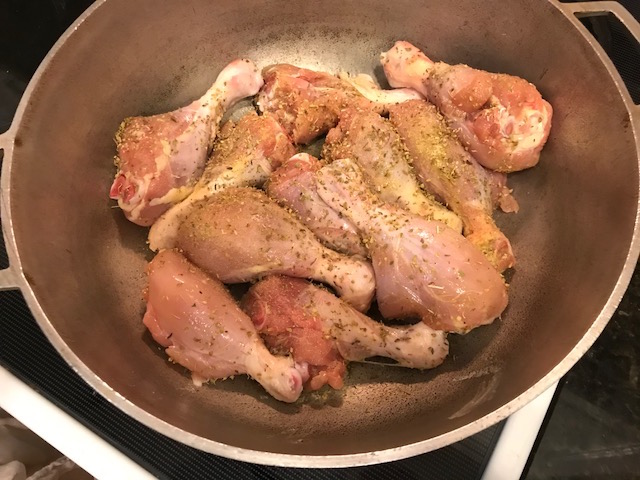 Step 5
Brown the chicken on all sides.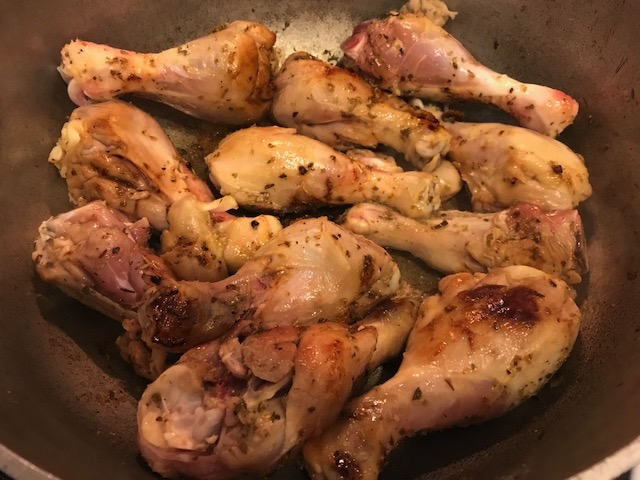 Step 6
After browning the chicken add 3 cloves of garlic for 1 minute or so.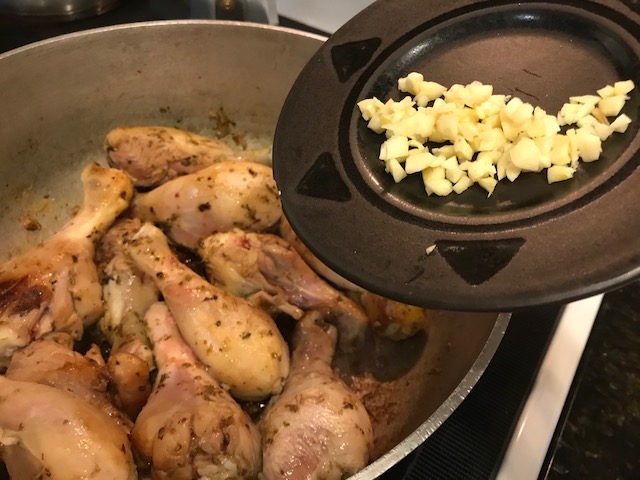 Step 7
Scrape the bottom of the pan as you go.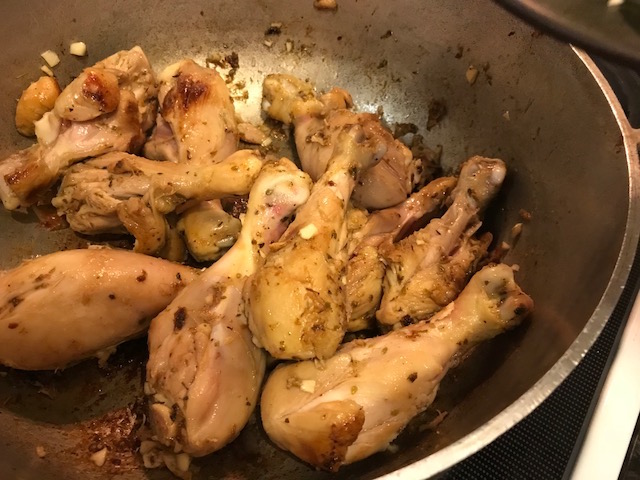 Step 8
Add the green pepper and red onion. I used 1/2 of a small green pepper and 1/4 of the red onion.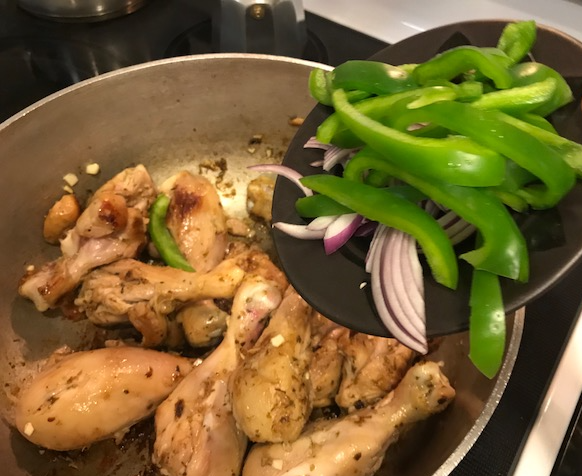 Step 9
Here is the tomato sauce I used in this recipe. It is a 28 oz. can and the remaining sauce will be used when I make spaghetti and turkey meatballs on Tuesday.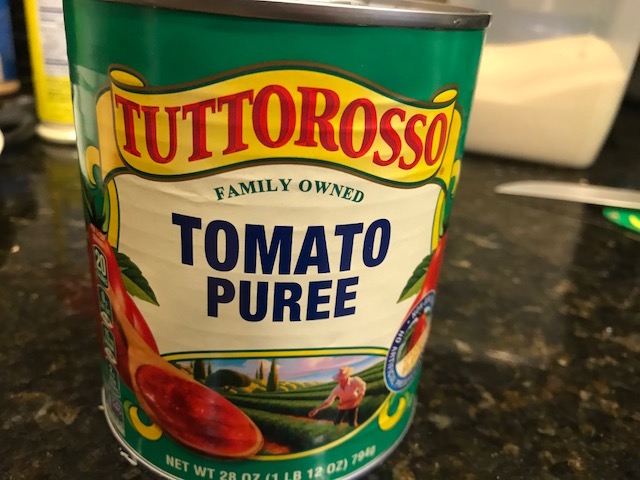 Step 10
Add 1/4 cup of tomato sauce.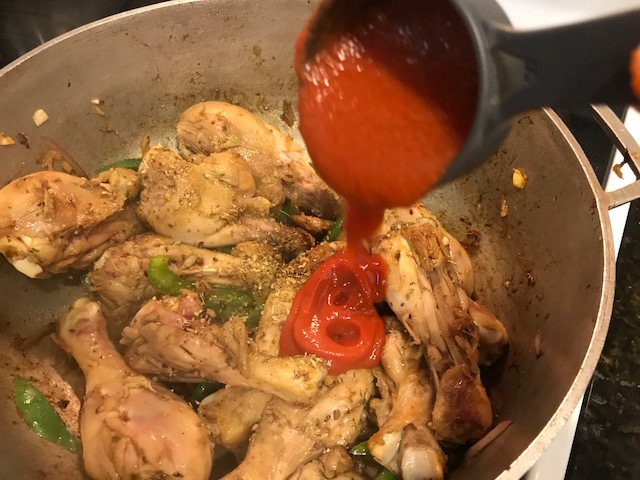 Step 11
Stir thoroughly, scraping the bottom of the pan.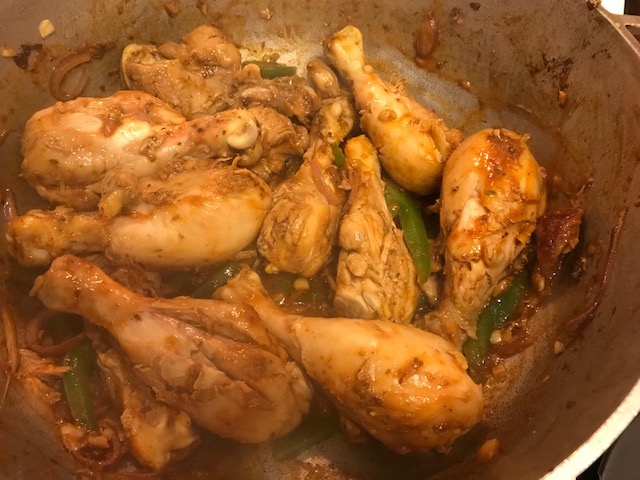 Step 12
Cover the pan slightly and cook on low to medium heat until cooked through, approximately 25 minutes.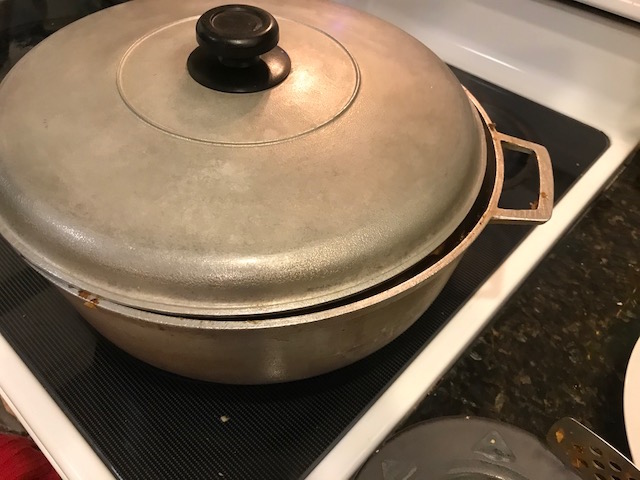 Final Results:
I prefer to eat the chicken that falls of the bone while cooking! I made brown rice and black beans. The only thing that is missing is plantains! Maybe next time!!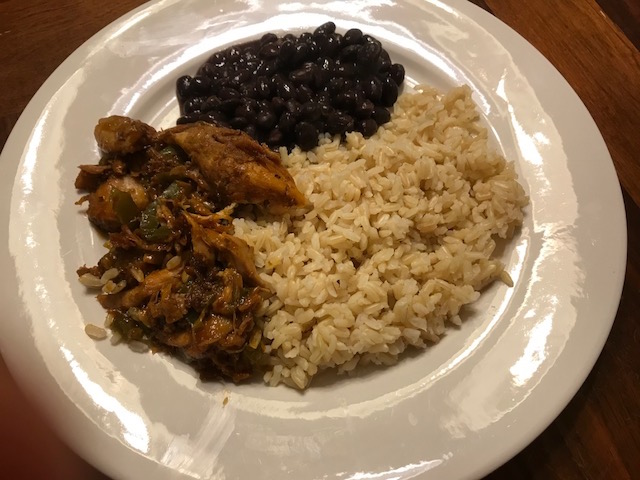 ---
Subscribe
Join the newsletter to get the latest updates.
---