This is the last Aldi Finds Sneak Peek of March! What, already? Yes, and it's full steam ahead with Easter. The candy is stocked. Now, let's get something to fill the baskets that we can't eat!

What's in store this week, at -a-glance:
Toys for Easter baskets
More spring bulbs and potting mix
Exercise equipment
Holiday-themed cookies and cupcakes
Plant-Based Cake Assortment, and more...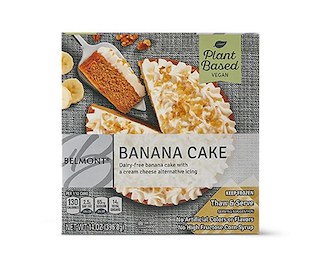 ---
In this post:



---

Aldi Finds for the Week of March 27, 2022





---

Shipping Delays

The following items may not be available this week due to shipping delays. However, they may be in stock at a a later date.

Ladies 2 Pack Wireless Bra
Men's or Ladies 2 Pair Thermal
Ladies Plush Full Zip Jacket
DB: Accent Bend
Dutch Apple Pie
Lightweight Cast Iron Fry Pans
DB: Felt Easter Basket
Plush Easter Basket
DB: Divided Serving Tray
Mini Aluminized Steel Bakeware
Large Salt Grinder

---

Product Availability

Those items that are limited in availability can differ from those effected by shipping delays. That availability varies per store and state each week. Sale of alcohol depends on where you shop. Check out if your Aldi sells alcohol in your state here.

Aldi also notes the items where prices vary per store. Usually, a handful of products fall into this category weekly. Hopefully, your store is fully stocked with the Aldi Finds you are looking for. Below are those items that are listed as "not available in all stores" and/or "see price in store" for the week of March 27:

Product
Not Available
in All Stores
See Price
in Store
Gardenline
Mixed Spring Bulbs Assorted Varieties
X
Priano
Lasagna Italiano
X
Specially Selected
Dark Morello Cherries
X

---





---
---
Subscribe
Join the newsletter to get the latest updates.
---