UPDATE: Thanksgiving 2022
Attention all bakers; the price of butter is $2.49 through November 25. There is a limit of 6. So, if you can, stock up and save.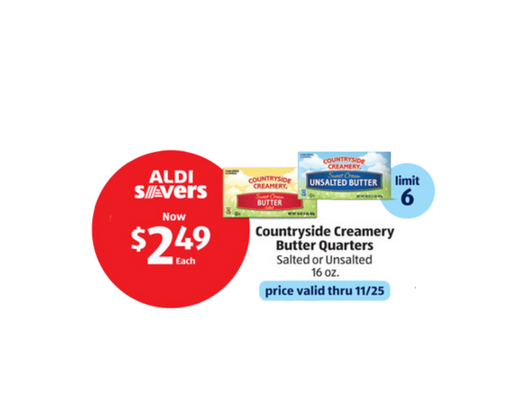 ---
UPDATED: As of November 26, the price of butter is back to $2.99. While the regular price of butter at ShopRite is $3.49, it is still on sale for $2.99 this week.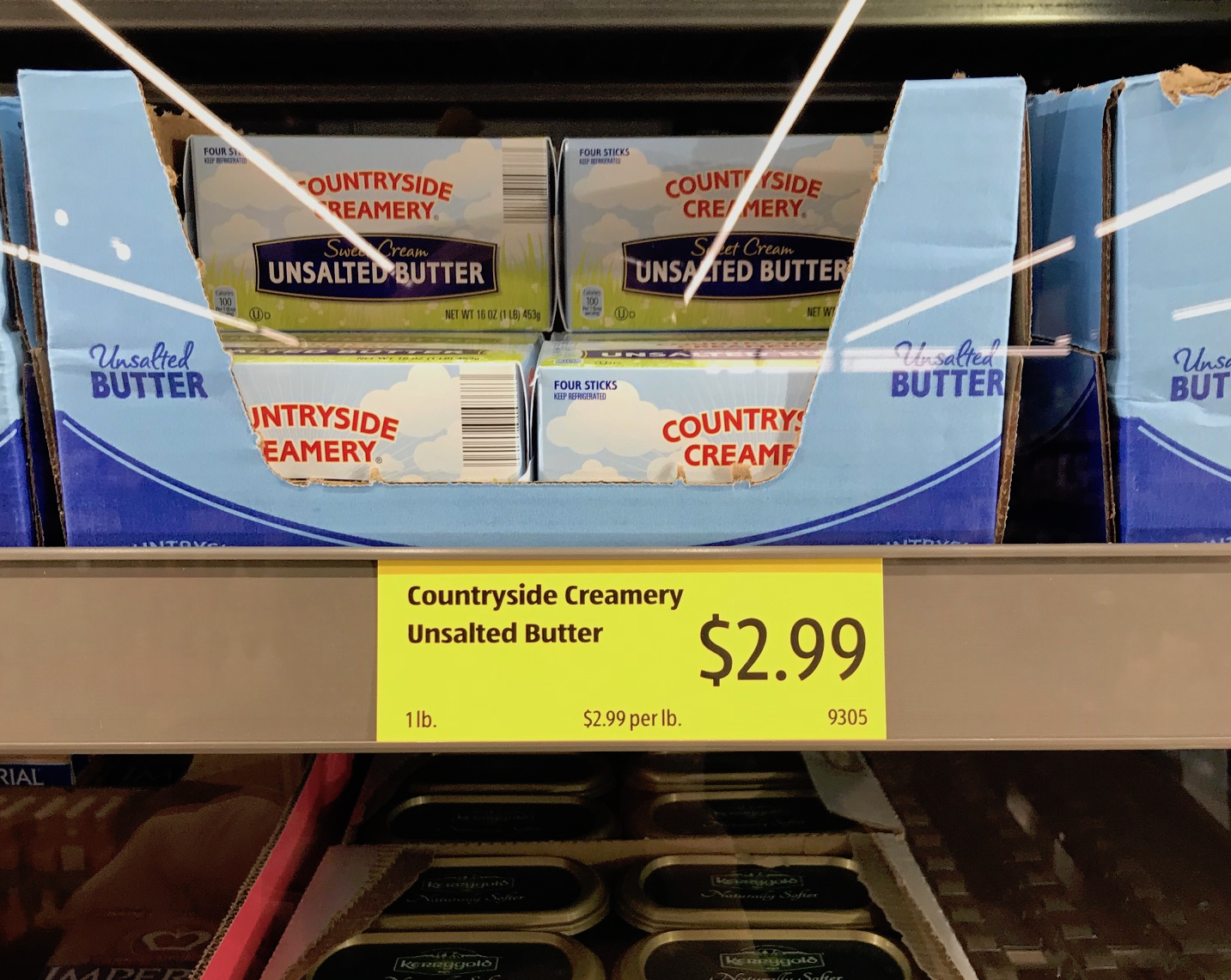 Everything is better when the price of butter doesn't change with the wind, or is it "like the wind". This year the price of butter has been $2.35, $2.04, $2.99 but on sale for $2.29, and now it's advertised for $1.99, through November 21! Yikes, my apologies for the incorrect price on the list. I try to update the list with the most accurate prices each week but Aldi's price of butter keeps on fluctuating but it still remains a great deal. The cheapest butter at our local ShopRite is $2.99 on sale. With a limit of 6, stock up on butter at Aldi for your holiday baking now.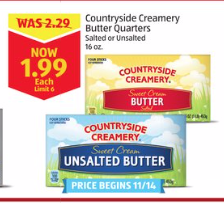 Oddly enough... I paid $2.04.
What is the price of butter at your local Aldi? Feel free to let us know.
---
---

---

---
Subscribe
Join the newsletter to get the latest updates.
---
---