Aldi Sales Flyer and Aldi Finds Sneak Peek for the Week of May 30:
Start your planning your next trip to the Aldi store with a list. A great way to stay on budget when you shop is to know the estimated total of your list. Although you may be tempted to add items to your cart, only shop what's on the list. That includes the infamous Aldi finds aisle or, as some refer to it, as the Aisle of Shame. Below you will find the flyers for this week. There are searchable price lists for this week's sales flyer, the complete list of Aldi Finds, and a link to the Aldi Price List. Use the lists to find the prices and calculate your estimated total. Shop confidently knowing, approximately, what you will be spending.
Wait, what about the red stickers?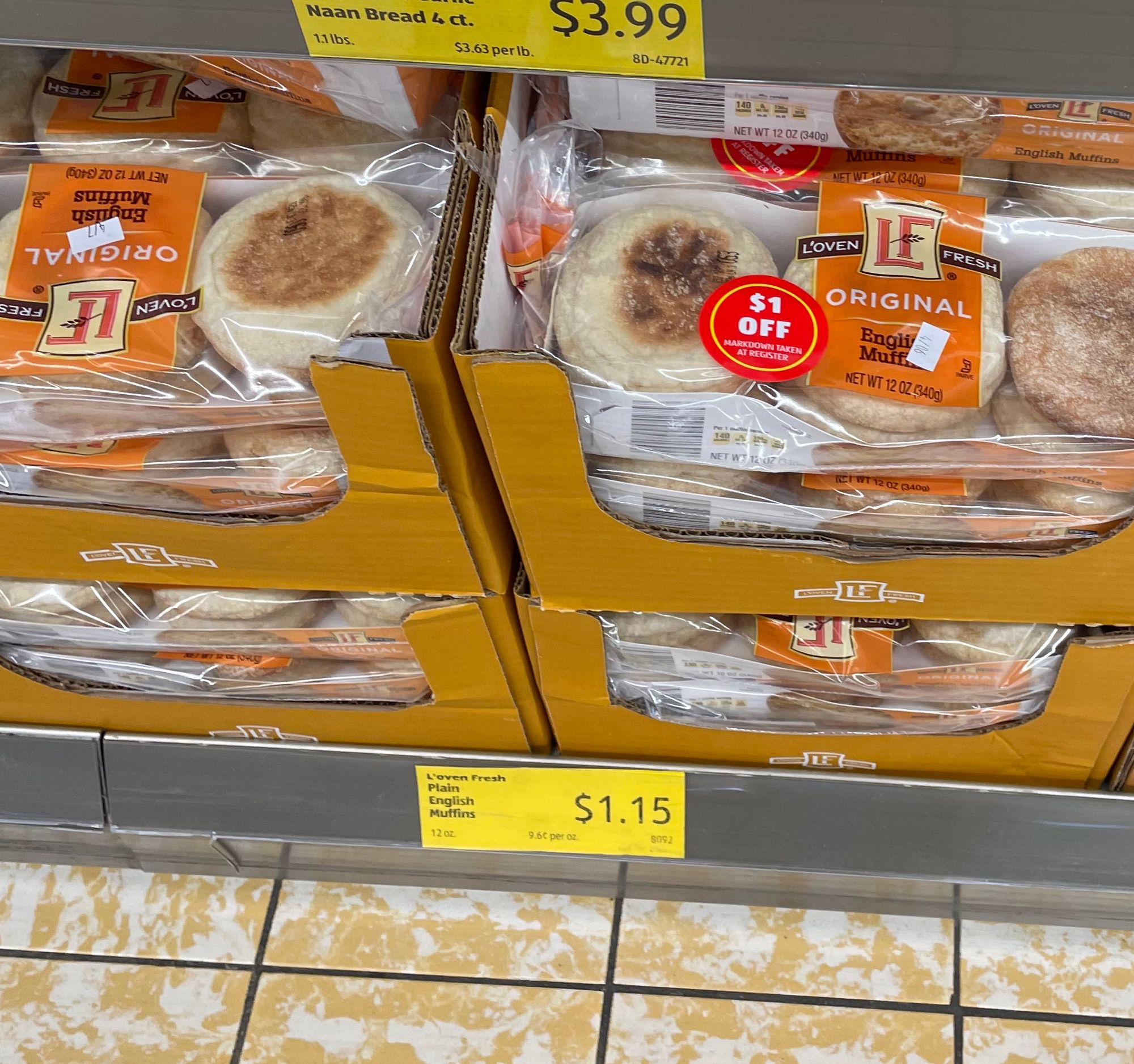 It is a great day at Aldi when you find yourself in the bread aisle and the english muffins your son likes has a red sticker on it for $1.00 off.  Yes, I've scored english muffins for $0.15 and organic chicken 50% off. Wait, what? Why am I buying it when I told you to stick to the list. While we cannot guarantee there will always be  savings like this, stocking up on a good deal is the best way to save money. So, what do you do when your favorite product has a red sticker on it but it is not on your current list; buy it.  Buy it without breaking the budget:  
Add It: add the item to your list and head to the check out knowing your estimated total will be higher buy the amount of the item. Reduce next week's budget by the amount you overspent.
Remove An Item: if you are on a strict budget or paying all cash, you may find an item on your list that you can remove or reduce the number purchased.
Plan For It: set aside a small amount that is dedicated to any red sticker purchases.  For example, if your weekly budget is normally $100.00, make it $97.00. Use the $3.00 for those sale items. If you did not see anything with red stickers that you want, save the money for next week!
If the item is on your list:
Buy 2 or More: depending on the amount of the red sticker, buy multiples of that item. If the item had a 50% off sticker get 2 without adjusting your list's total. In the example of the bagels shown above, you can buy 3 without increasing your total.
Here is the latest Aldi sales flyer for the week of May 30 and the Aldi Finds for this week.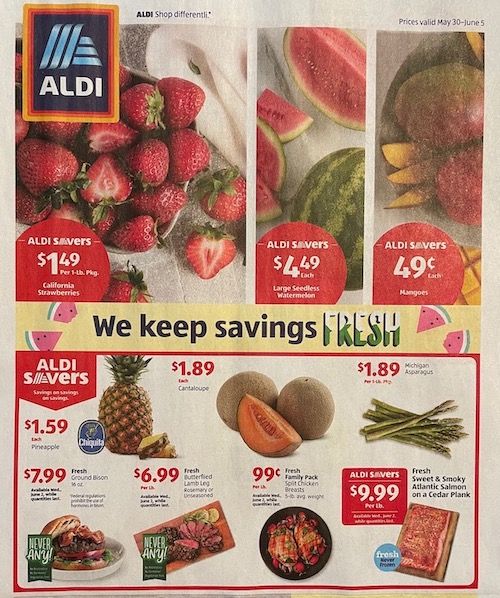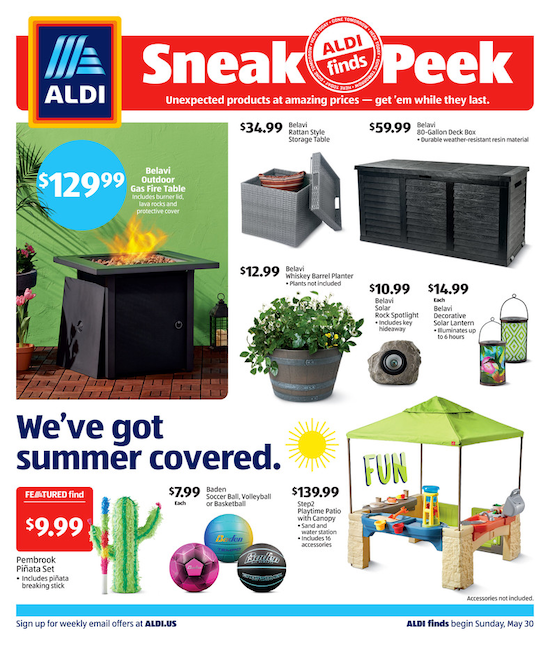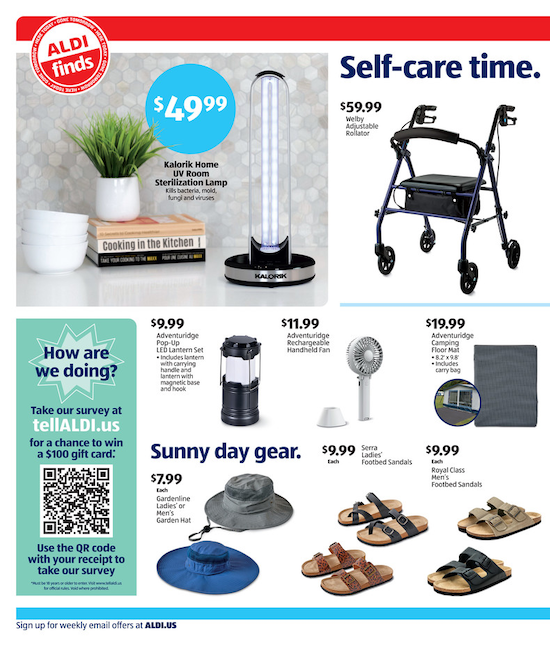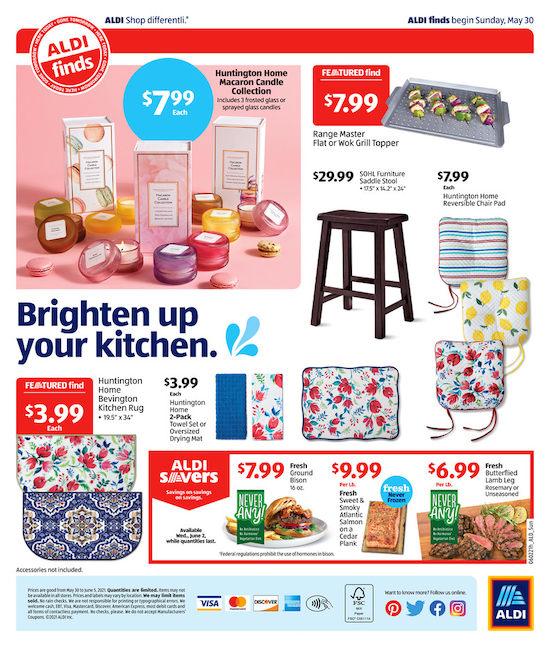 ---
Aldi Finds for the Week of May 30

---
If you want to:
Save your weekly lists.
Select from 1000s of products and prices.
Have your grocery list calculate as you add/edit items.
Factor the tax in your estimated total and more....
Check out what I use for all my grocery lists here.

---
Subscribe
Join the newsletter to get the latest updates.
---