Start your shopping list early with the Aldi Finds for the week of February 28. Think green! Check out the St. Patrick's Day themed treats, kitchen accessories, and more.  
---
For more Aldi Finds not shown, click the link here.
Some products are not available at all locations. See price in store for some items.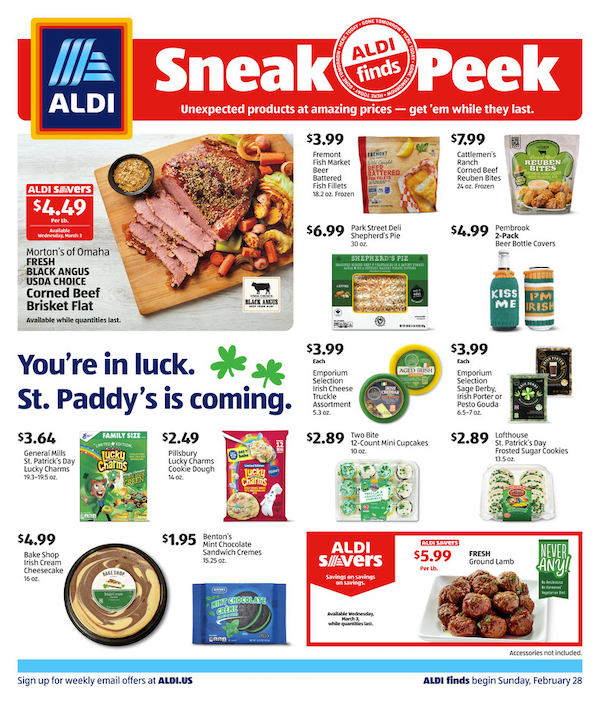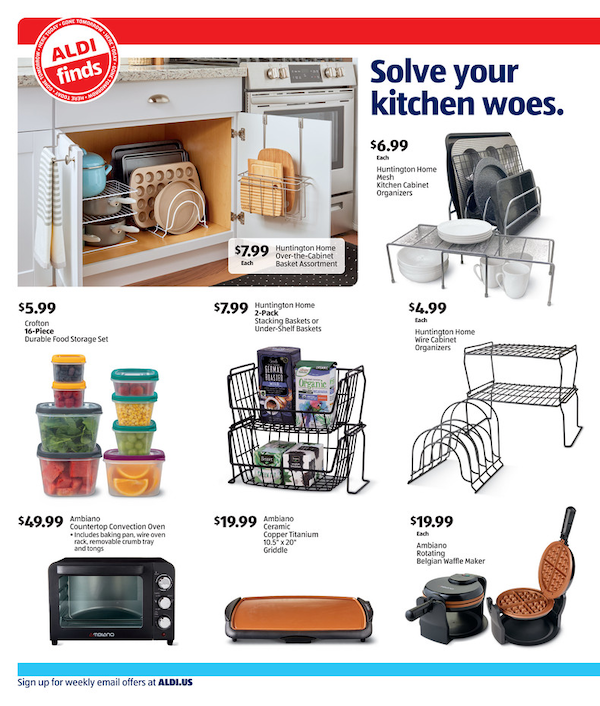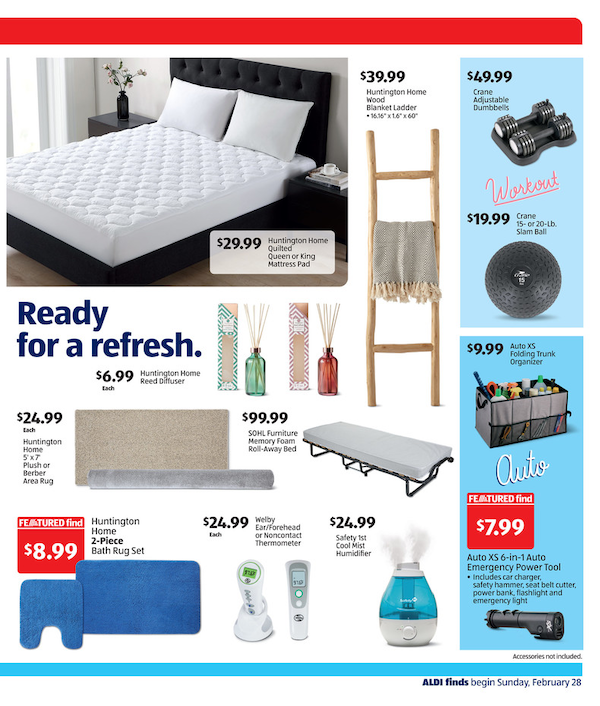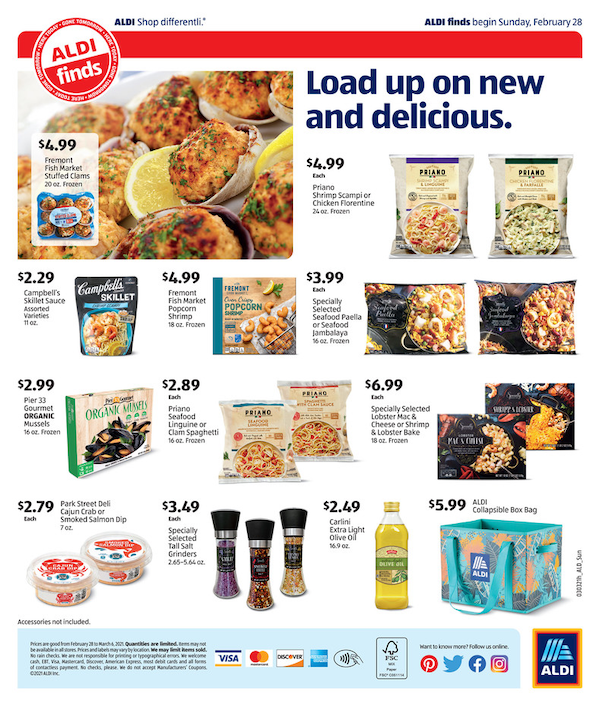 ---
SGD Pick of the Week: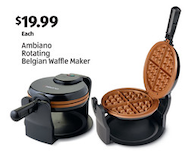 My personal favorite! This is the waffle maker I own and use a few times a month. I've had it for a few years now. The waffle maker has held up well despite losing the plastic covers that fit over the power indicator light on top, shown above. It's even gone off the track when I turned it a bit too aggressively, but can be snapped back in place.
The waffle maker comes with a user's guide that includes 3 recipes that start with a base mix:
3 cups All-Purpose Flour
2 tbsp. Baking Powder
1 tsp. Salt
1/2 cup Sugar
Each recipe calls for 1/2 the base mix plus 4 tbsp. of butter, 1/2 buttermilk, and 2 eggs.
My Recipe:
I make the entire batch at once, so the thought of using a whole stick of butter was a bit too much so I made the changes below:
2 cups All-Purpose Flour
1 cup Whole Wheat Flour
2 tbsp. Baking Powder
1 tsp. Salt
1/2 cup Sugar
6 tbsp. Butter
4 Eggs
1 Cup of Milk (more depending on thickness of batter)
Splash of Vanilla
The revised recipe yields about 10 waffles.
---
Learn how to create and save your own shopping list by clicking the link below.  Or go directly to SuperGroceryLists and begin making your grocery list today. Sign up is free.
Add the Aldi Finds prices to your grocery list and shop confidently knowing your estimated total before you get to the store.  

---
Subscribe
Join the newsletter to get the latest updates.
---