Yes, 4 stores in one day again. I know not everyone can or should shop like this, but I find it hard to go to only one or two stores. Since the stores I shop at are clustered together, it is easier to make the extra trips. I save money and end up getting the items my family enjoys.
It's hard to give up one store. I know I'm crazy for shopping so many stores on the same day but think of it as pants in your closet. You may have 4 great pants in your closet that you love to wear, but you tend to wear 2 of them more often than the other 2. Those are the workhorse of your wardrobe and the other two you would love to wear everyday but they are not as practical as the first two. Yes, you wear one or two more often each week but you would never stop wearing the other 2, right. That is how I feel about the 4 stores that I shop at. Aldi and ShopRite are the workhorse of grocery stores for me, while Whole Foods Market and Trader Joe's are the dressier pant worn with care.
Here is my shopping list and what I purchased at each store: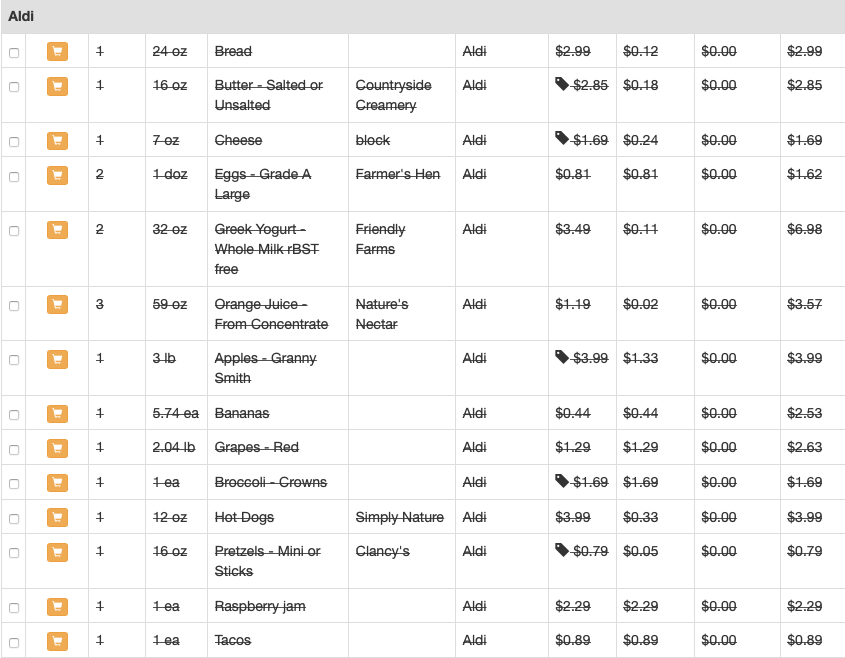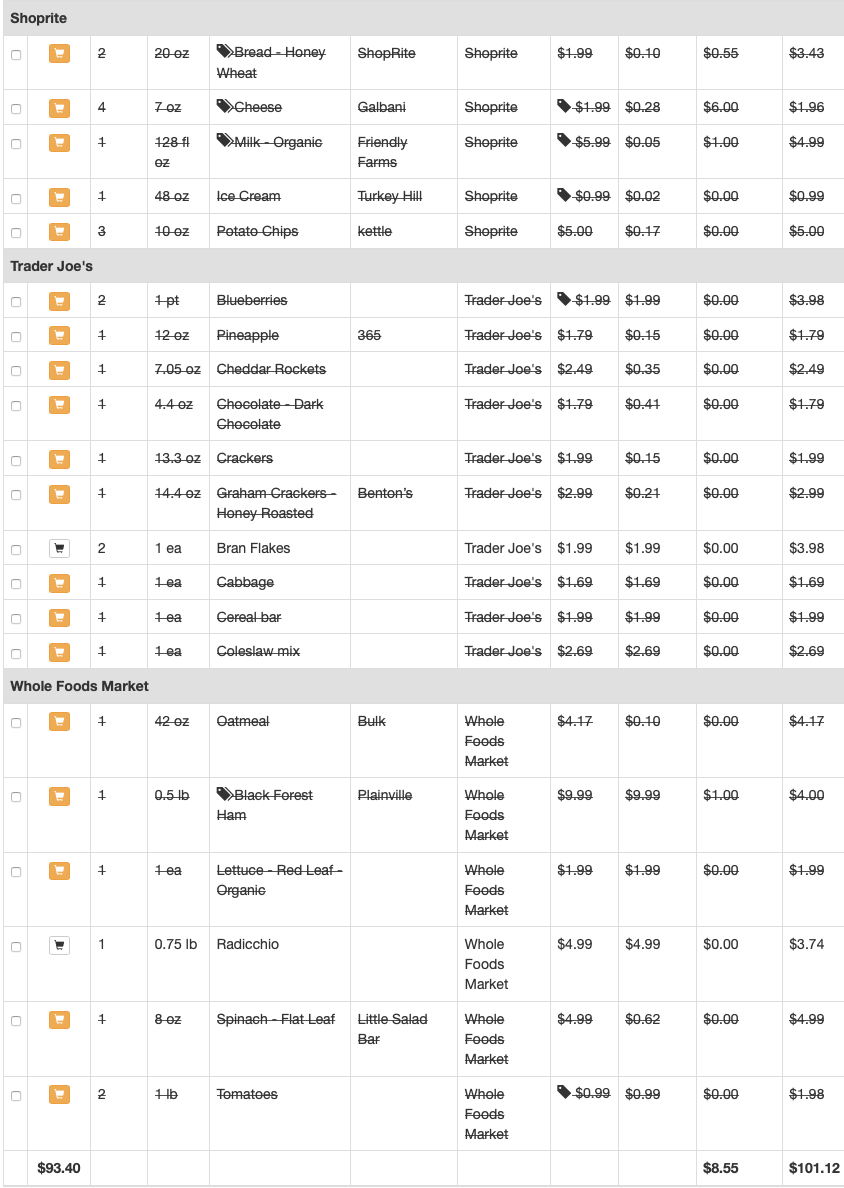 ---
I spent $37.16 at Aldi
I saved over 30% this week compared to the prices at ShopRite. Check out the latest price comparison
here.
---
I spent $15.62 at ShopRite
With the combination of sales and coupons, I saved over 65% off the regular prices this week. H ere is how I did it.
Coupons used:
(2) $3.00 off 2 Galbani Products, Smart Source 05/05/19 insert
Free Coconut Bliss coupon NLA, $6.49
$0.55 off 1 Nature's Own Bread, Printable
Kettle Brand Potato Chips, 3 for $5.00 clipped ShopRite SuperCoupon,
Turkey Hill Ice Cream, $0.99 ShopRite SuperCoupon
Turkey Hill Ice Cream, $0.75 ecoupon
---
I spent $16.34 at Whole Foods Market
I saved 20% off lunch meat on Sunday, again this week with an Amazon Prime Membership. With the discount, the sale price is $7.99/lb. That is cheaper than my local ShopRite whose Boar's Head Black Forest Ham is on sale for $9.99/lb. The regualr price is $10.99/lb. If you are not a member try a 30 day trial here
. I shop at Whole Foods for lunch meat because the ham does not contain nitrates or nitrites that are often found in cold cuts. I use them for our kid's lunches.
---
I spent $21.52 at Trader Joe's on food.
My favorite moisturizer is from Trader Joe's and it's only $3.99 plus tax. I scraped the remaining lotion out last week, so it was time to get more. Also, I needed to stock up on our middle son's favorite cereal. However, I have to go back later this week to pick up Bran Flakes. There were only two heavily damaged boxes left on the shelf so I passed on that purchase for now.
UPDATE: I picked up 3 boxes of cereal on Tuesday, spending and additional $5.97.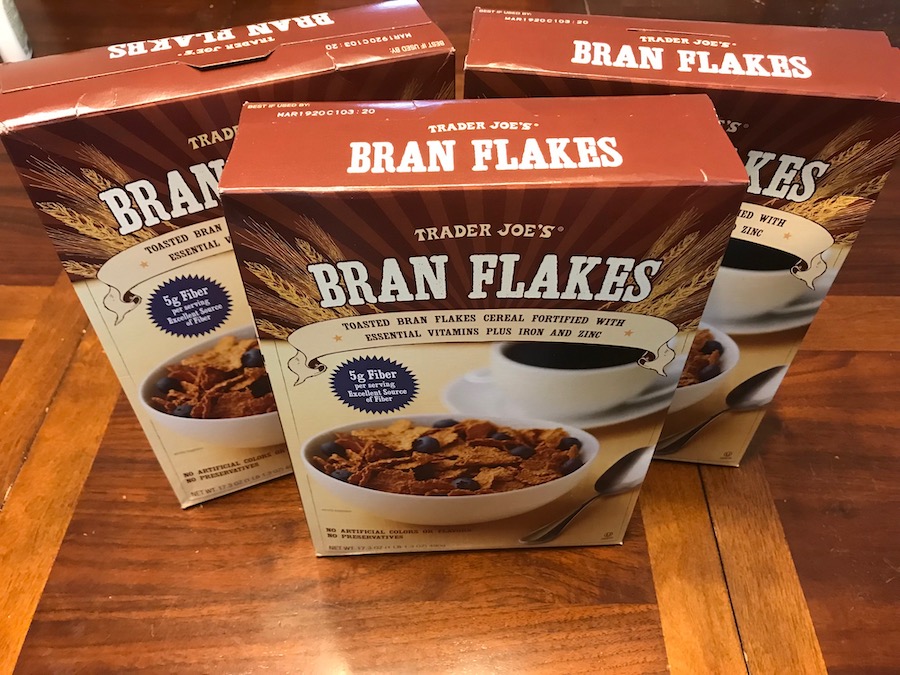 Final Total at Trader Joe's: $27.49
Overall Total: $96.61
---
Subscribe
Join the newsletter to get the latest updates.
---