Here is my latest grocery haul in July. I shopped 2 stores and the Farmer's Market on Saturday July 17, and Sunday, July 18.  Our local Farmer's Market is on Saturdays, so after picking up a few items, listed below, I made it to ShopRite.  I wanted to take advantage of the sale on orange juice before the sale ended. The sales cycle for ShopRite and Aldi is Sunday to Saturday. Below is a list of what I purchased.
ShopRite: $23.46
Minute Maid Orange Juice: 4 @ $1.88 ($7.52)
Florida's Natural Orange Juice: 3 @ $1.99 ($5.97)
Mandarin Oranges: $2.99
Organic Milk, Gallon: $4.99
Oreos (NBA Dynasty): $1.99 ($1.00 Ibotta credit)
Farmer's Market: $8.50
Cauliflower: $5.00 (very large)
Green Pepper: $1.00
Zucchini: 2 @ $0.75 ($1.50)
Cucumber: $1.00
This was a very small trip to Aldi. I had $25.00 in cash to spend at Aldi on Sunday. I usually go to Aldi on Sundays after I get the newspaper at the Dollar Tree.  I only spent $20.82. I saved $2.83 because there was problem getting the percent button on the register to work. So after several failed attempts at entering the percent, calling the manager up 3 times to show them which button to press, and a long line forming, the chicken was free.
Something New:
I replaced the Never Any! Sliced Ham on my list with the Lunch Mate Oven Roasted Turkey Breast.  This was the first time I purchased the product. Prior to 2020, I would purchase lunch meat at Whole Foods Market. During the height of the pandemic, I found it easier to shop at Target. There I purchased the family size, one pound Good & Gather lunch meat. There are 2 members of my family that like sandwiches for lunch.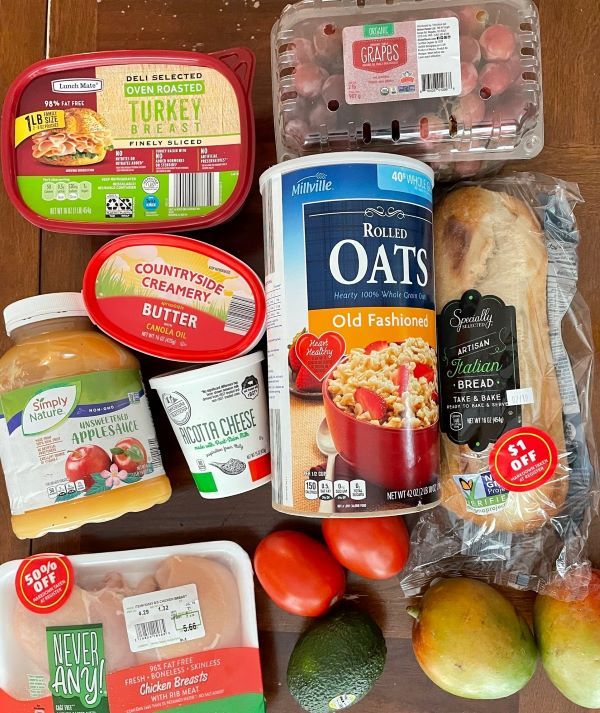 July Spending Totals So Far:
Week 1: $135.25
Week 2: $146.90
Week 3:  $52.78
Remaining budget for July: $140.07
---
Subscribe
Join the newsletter to get the latest updates.
---