Before we turn the calendar to February, I wanted to share with you my last grocery haul for January's budget of $600.00. We have a January birthday in the house that is far enough into the month that it does not get lost in the holiday season. However, that usually means and extra trip to the grocery store for the cake, ice cream, and additonal food for the birthday dinner that is not on our typical shopping list.
Knowing that I will be headed to Costco and Trader Joe's for our monthly stock-up grocery trip, at the beginning of February, I decided to spend the rest of my monthly budget during the week of January 23, that actually started on Saturday.  
---
January 22
Saturday, I shopped for the birthday cake, ice cream, ingredients for the birthday dinners, and picked up bread and bagels that was on a BOGO Free sale. Yes, I said dinners. Since it was our oldest birthday on Saturday and she was moving out West on Thursday, we combined the two occasions in one weekend.
Big Y - $29.87
Aldi - $2.45
---
January 23
Sunday was our typical day to shop for the week.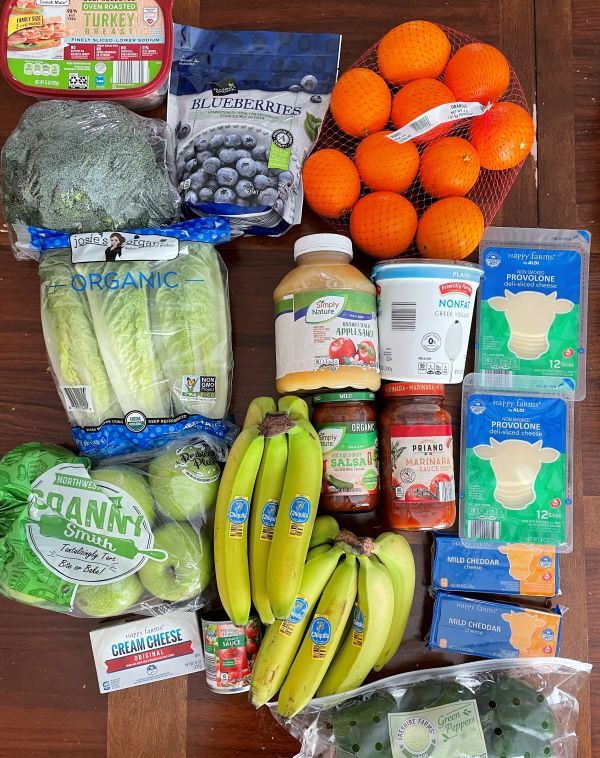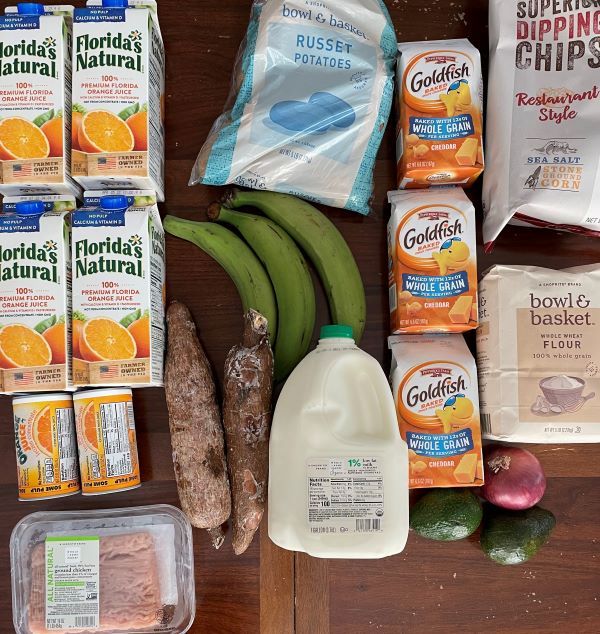 ---
January 24 & 25
With a snowstorm approaching, our oldest moving out West on January 27, hello 2:00 wake up call for the early flight out, and running a few last minute errands, since I am the only driver in the house, I took advantage of being at Target and near Aldi to spend the rest of our January budget.
Target - $16.97: I picked up unsalted mixed nuts and shredded mozzarella cheese. I made pizza on Friday night while watching the weather forecast!
Aldi - $1.98: I picked up waffles for the morning of the flight. I just wasn't in the mood to make homemade waffles the night before. Considering, I made them a week earlier, the mom guilt wasn't so great.
Weekly Totals: $133.37
---
Final January Total:
I hesitated including the cake in the food budget. I originally planned on putting that in the "going out but not really it's just takeout food" budget but I did figure the price of the cake in the $600.00 grocery budget. The weekly total reflects the purchase. I will get $2.99 back when I return a loaf of bread to ShopRite on my next trip. The inner plastic wrap was not sealed properly and the bread had, what appeared to be, lumps of flour in it.
After a month of shopping and the receipts are totaled, I spent $601.17. When I return the aforementioned bread, my actual total will be... $598.18.
---
Subscribe
Join the newsletter to get the latest updates.
---