For a family of meat eaters, selective eaters, and a vegetarian...
Hey there! Thanks for checking out my February grocery hauls. Well, the month of February is finally over. For many of you, March couldn't come fast enough. Here is a look back at my spending for the month with a budget of $400.00 for a family of 5.
I shop multiple stores.  That can lead to overspending but I use my itemized list that estimates the total before I head to the store, click on each date that I shopped for the list.  Yes, you can shop multiple stores but make sure you keep all the receipts unlike what I did! This month I went over budget. I could blame it on Valentine's Day but ...
Since the height of the pandemic and the coin shortage at the stores, I've been using our debit card for groceries. So when I ran to the store on Sunday to pick up 2 items for Valentine's dinner that night, I paid with cash. That small receipt ended up at the bottom of my backpack along with an incredibly long one from CVS. You know the receipt that is often taller that a small child.  Fast forward to the end of the month.  I totaled all the receipts I had to determine what was left in the $400 budget for Trader Joe's.  Without realizing I was missing a receipt,  I thought I had $23.52 left.   Now it was off to Trader Joe's with room in the budget for my favorite dark chocolate bars. Or so I thought, only after I cleaned out my backpack and totaled all the receipts, I realized I was $1.55 over budget.
My final spending total was $401.55.
---
We started the month with a big trip to 3 stores. My first stop was ShopRite. I spent $17.44. The eggs, peppers, and onions were cheaper than Aldi that week. Also, ShopRite has the best price for organic apples in our area, $1.99 per lb. The burritos were for my husband and oldest son. We tried them when they were on sale for $0.99 each last year and liked them. They were on sale for 3 for $5.00 when I shopped the store. I picked up the 3, shown below, including the cilantro lime. Our local Costco sells them in a box of 10. My thought was that if they liked that burrito then I would put it on our Costco list.  The verdict: They didn't like them enough to add it to the Costco list.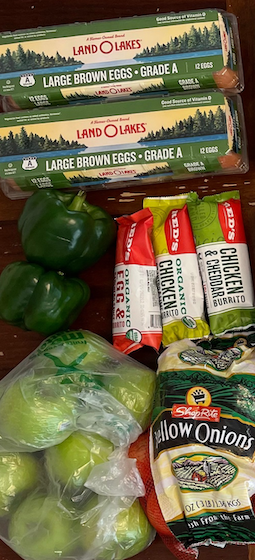 Next stop was Aldi. I spent $81.13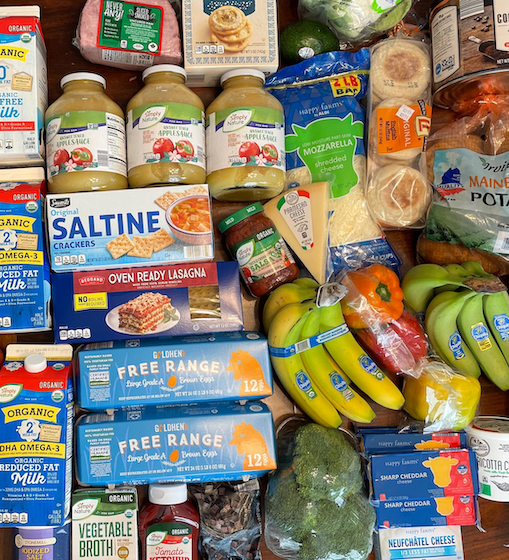 Last stop for the day was Costco. I spent $116.24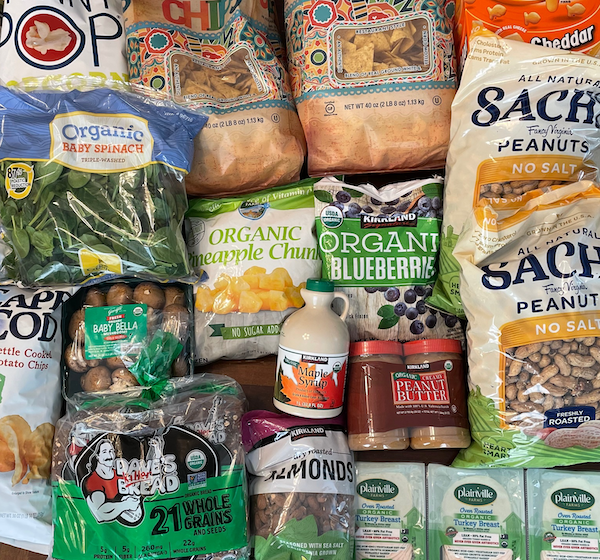 ---
I went to ShopRite and Costco this week. We only needed a few items for Valentine's Day.
Yes, normally I shop at Costco once a month but on our first trip they did not have the oatmeal we like. Well, it wasn't in stock yet but I did pick up more potstickers that were on sale for $6.99.  
Costco: $23.47
ShopRite: 40.78 + $2.57 (spent on 2/14. I picked up avocados and anise seed for Valentine's Day dinner)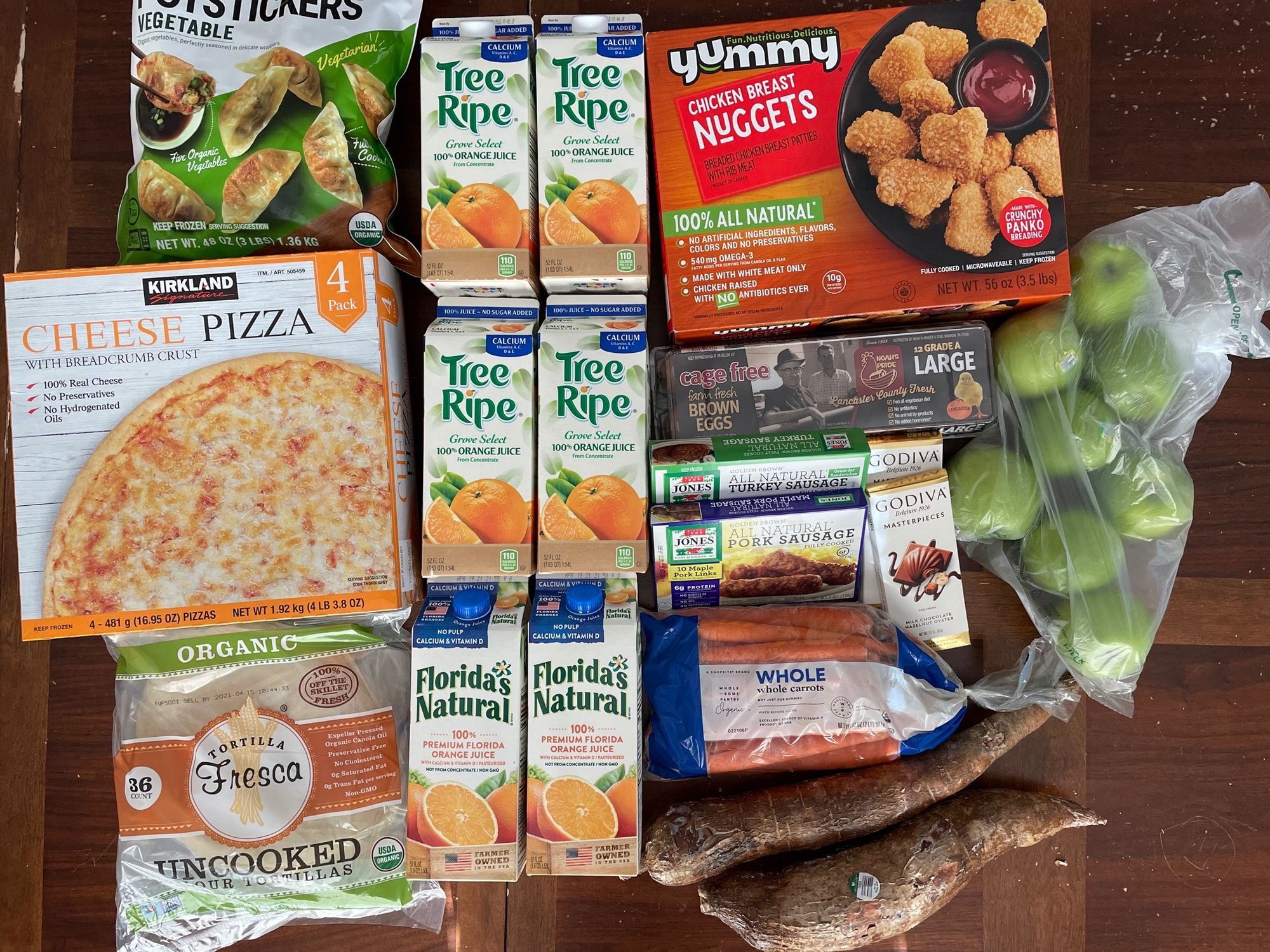 ---
I went to Aldi for the second time this month. I spent $72.43.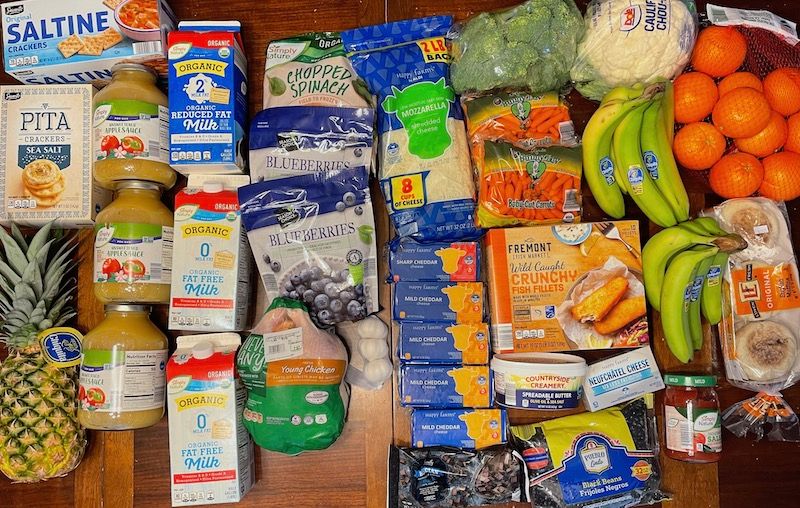 ---
I went to ShopRite on Sunday to take advantage of the sales. I spent $23.99 and $1.00 at Dollar Tree for the popcorn.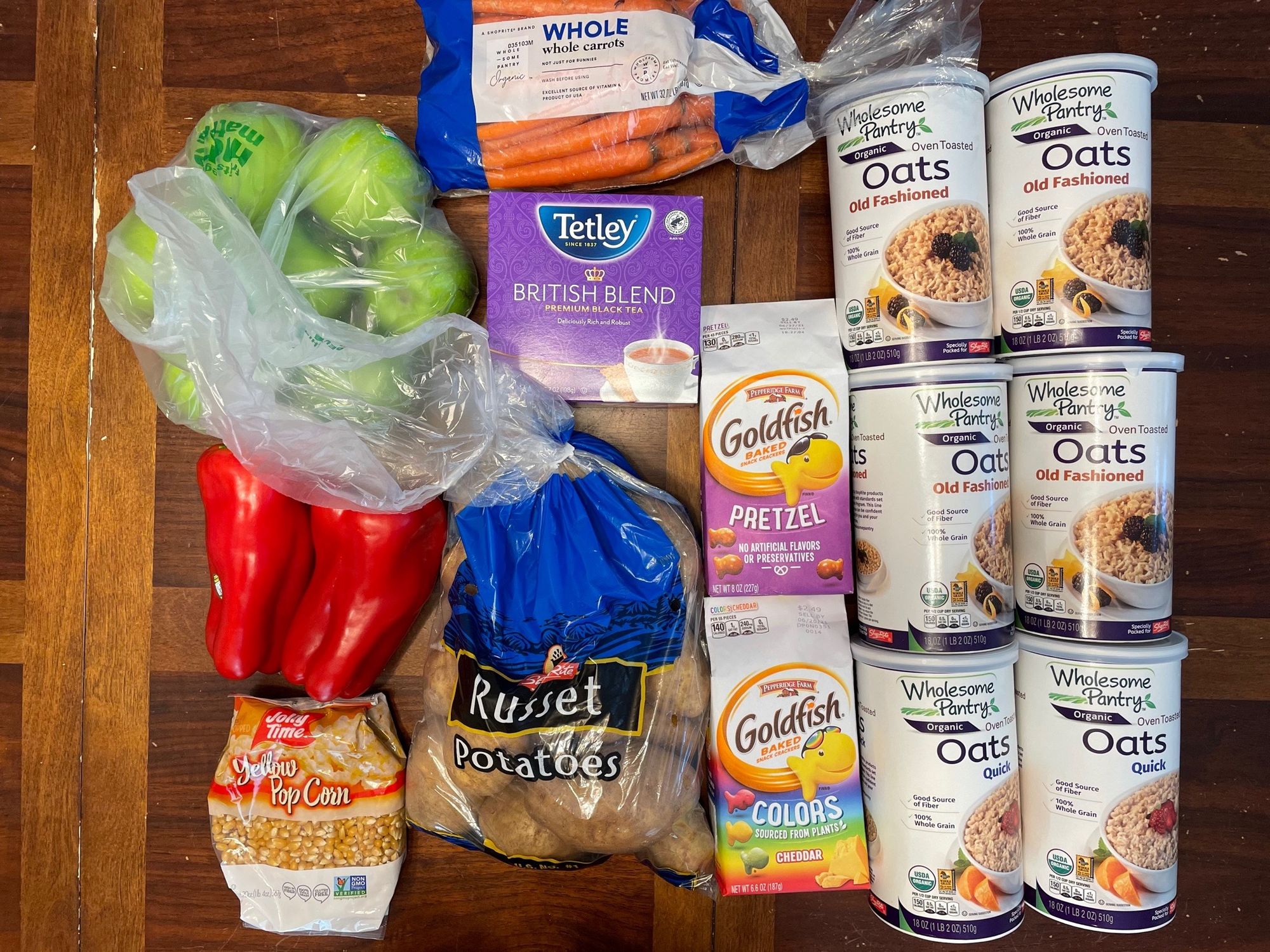 ---
My last shopping trip in February was to Trader Joe's. I spent $22.50.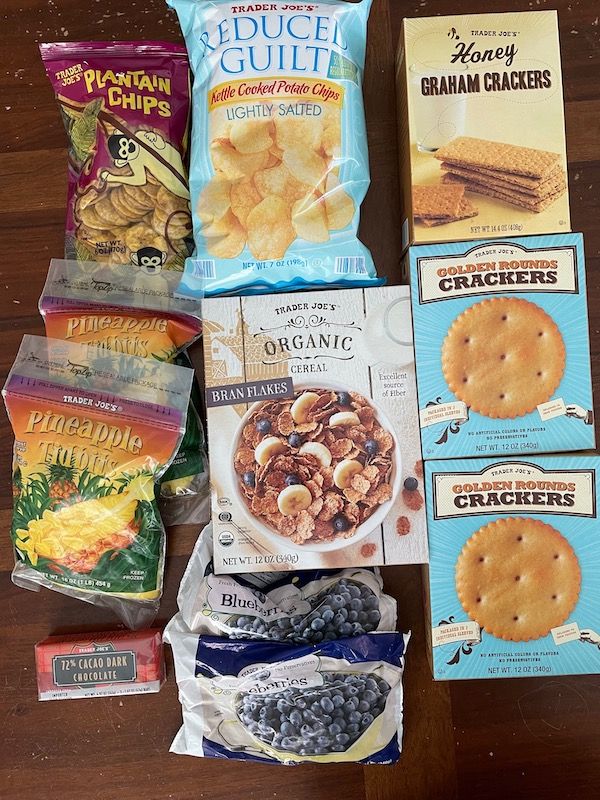 ---
My Valentine's Day Dinner
---
Subscribe
Join the newsletter to get the latest updates.
---