Buy It or Skip It: should I buy orange juice at Costco?
Shrinkflation is defined as items shrinking in size or quantity, or even sometimes reformulating or reducing quality, while their prices remain the same or increase.
Earlier this year I started buying orange juice at Costco when I noticed that I was actually get more juice for less money. You see, at one point, Tropicana Orange Juice was $13.99 for 4, 59-ounce containers. Most brands now sell the not-from-concentrate orange juice in 52-ounce cartons, a trend we spotted back to 2018.
At Costco, I saved approximately $1.21 each time I shopped, which was twice a month. That doesn't seem like a lot but by the end of the year I could have saved approximately $15.00. With the holidays approaching, that extra $15.00 can help the Christmas budget.
However, I took orange juice of my shopping list because of the new price and size!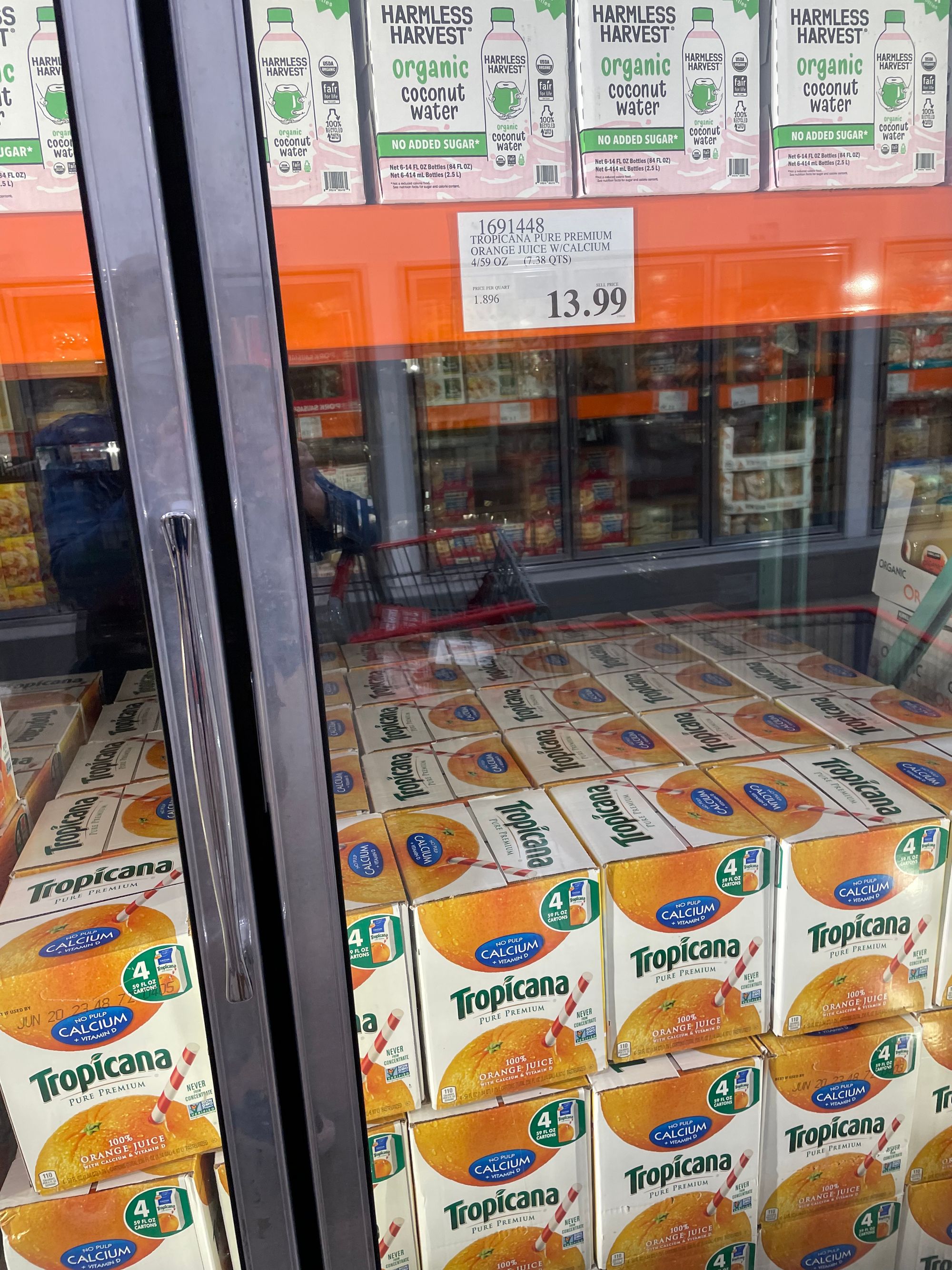 Tropicana Orange Juice
Old Price - $13.99 ($0.059 per oz.) vs. New Price - $10.89 ($0.069 per oz.) or $3.63 per 52 oz. container.
With the price per ounce increase and the decrease in the size of the orange juice containers, I can find orange juice that is less than $3.63 per 52 oz. container at other stores.
Where I Found Orange Juice Cheaper...
I shopped at our local ShopRite for orange juice this week. With the sales price and a digital coupon, I purchased 4, 52-ounce containers for $12.00, which is a $2.52 savings!
SKIP IT: the price you pay at Costco for orange juice is lower but the price per ounce went up!
---

---
Subscribe
Join the newsletter to get the latest updates.
---