Simply switch to buying frozen concentrate orange juice at Aldi and save almost $125.00 in one year!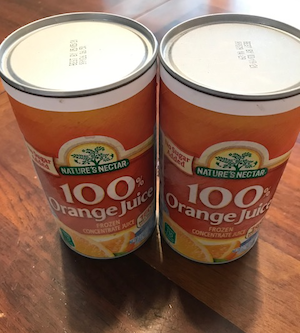 Did you notice the size of some of your favorite orange juice container shrink?
I am not brand loyal when it comes to buying orange juice. Before shopping at Aldi, I would buy one of the following brands that was on sale for 2 for $5.00 or lower at our local ShopRite. Below are the current prices this week:
Florida's Natural, 52 oz.: $3.79
Tropicana, 52 oz.: $3.99 on sale
Minute Maid Kids, 59 oz.: $1.99on sale
Simply Orange, 52 oz.: $3.79
Tree Ripe, 52 oz.: $2.49
However, popular brands that were once 64 ounces reduced its' size to 59 ounces and then down to 52 ounces. When I noticed the size difference, I switched to Nature's Nectar from Aldi in early 2018. The price at Aldi flucuated between $2.35 and $1.99 for 59 ounces. The lowest sale price for a brand name juice was typically $2.50 for 52 ounces and occasionally $1.99. My children did not notice the switch so I added Aldi's orange juice to my weekly Aldi list.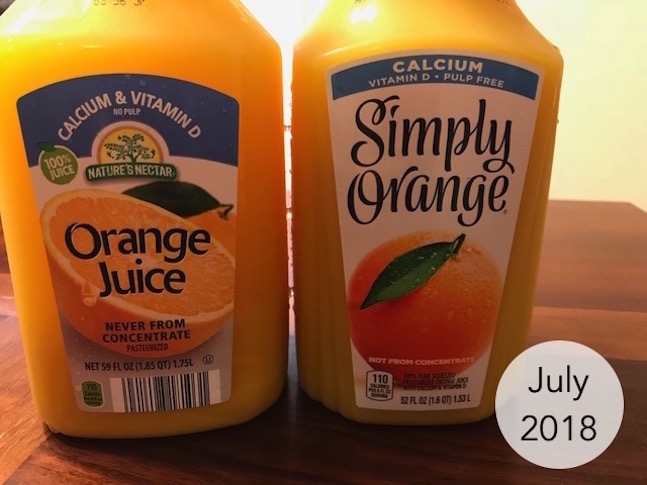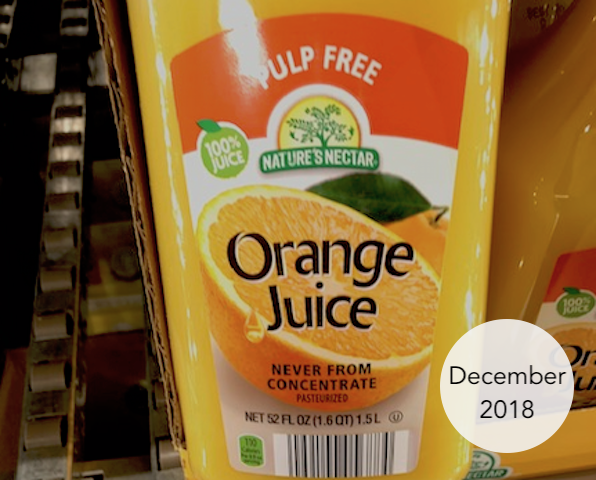 In a quest to save even more money, I looked into buying frozen concentrate. Below are the savings based on my weekly purchases. I am on track to save almost $70.00 this year when we switched to buying frozen concentrate orange juice. Again, my children never noticed the change!!
| Product | Size | Qty. | Price | Total |
| --- | --- | --- | --- | --- |
| Nature's Nectar Premium Orange Juice Not From Concentrate | 52 oz. | 3 | $1.99 | $5.97 |
| Nature's Nectar Frozen Concentrate | 48 oz. when mixed | 3 | $1.19 | $3.57 |
| Weekly Savings | | | | $2.40 |
| Yearly Savings | | | | $124.80 |