Aldi Sales Flyer and Aldi Finds Sneak Peek for the Week of June 13:
Start making your grocery list now with the latest sales from Aldi, that includes the weekly Aldi Finds.  Stay on budget by comparing the upcoming prices to those of your favorite regional store. Most weeks, some day between Wednesday and Saturday, the Save circular appears in the driveways throughout our city when we wake up. It has coupons and flyers for some of the stores in our area, including Aldi and ShopRite for the following week. If you don't get a local paper, check out the sales flyers online. ShopRite usually has it up on their site a day or two early. It is hard to believe, for those of us who really love Aldi, but sometimes I can find a better deal at my local ShopRite. Those deals are easy to spot because they are normally on the first page of the flyer. Since ShopRite is near Aldi, I am able to shop both stores to maximize the savings without wasting gas or time.
What's Cheaper at ShopRite this Week

More Prices:

Aldi Price List: over 3000 items to search from, including Aldi Finds food items.
Aldi Finds: search the lists from previous weeks, dating back to August 16, 2020.
Price Search: search all the prices from Aldi, including Aldi Finds, Costco, Trader Joe's, and Whole Foods Market in one place.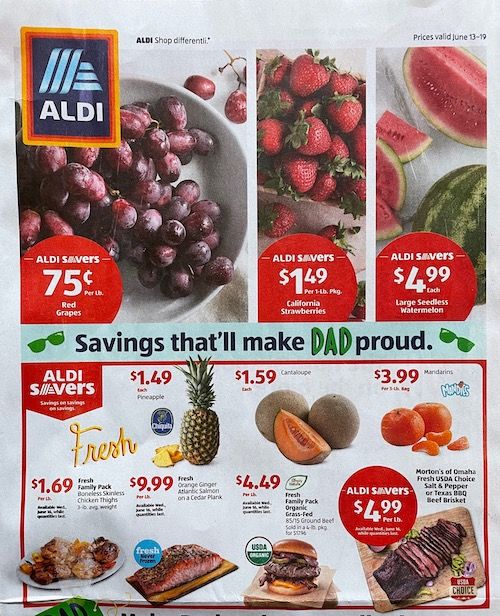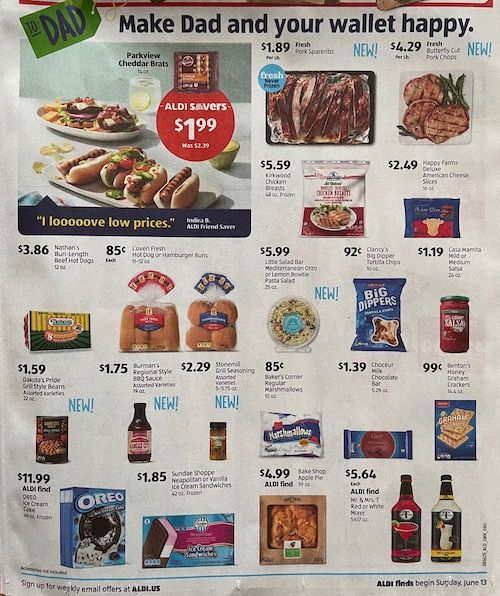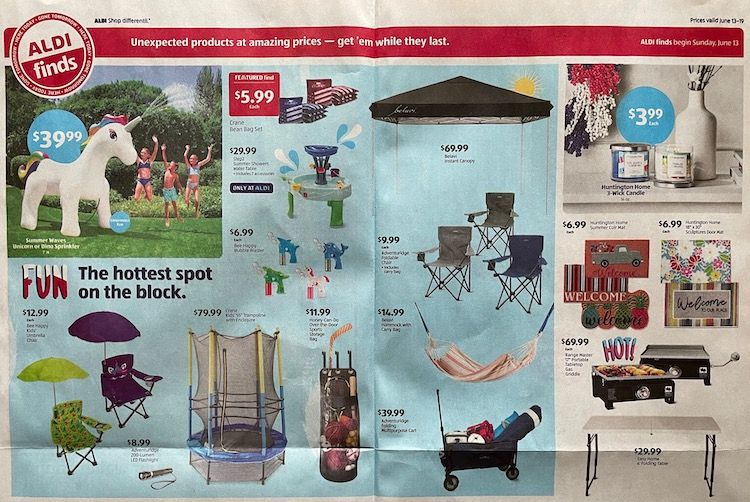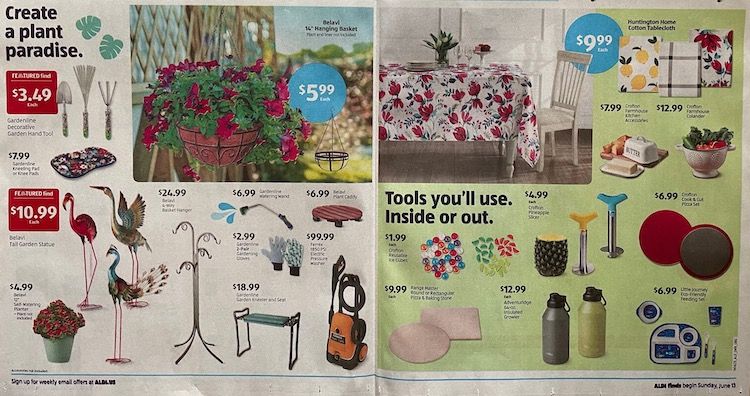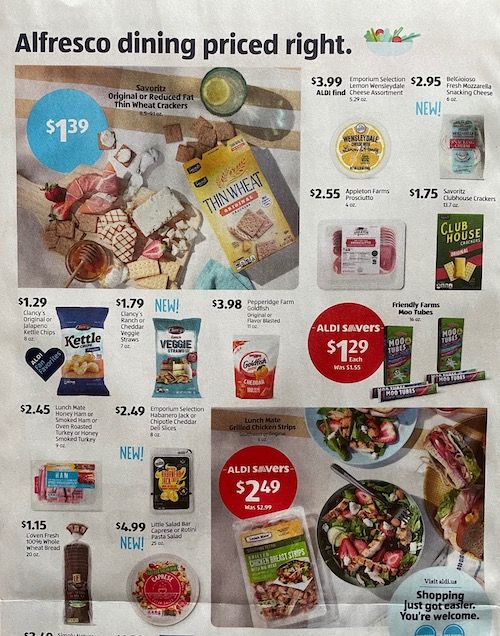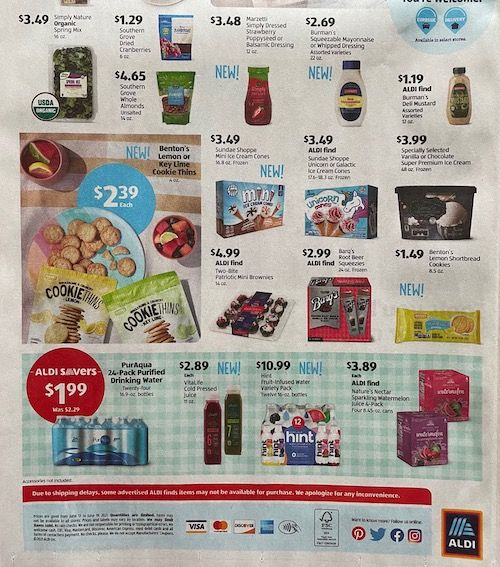 ---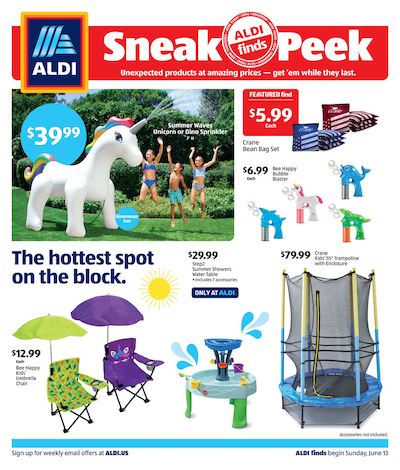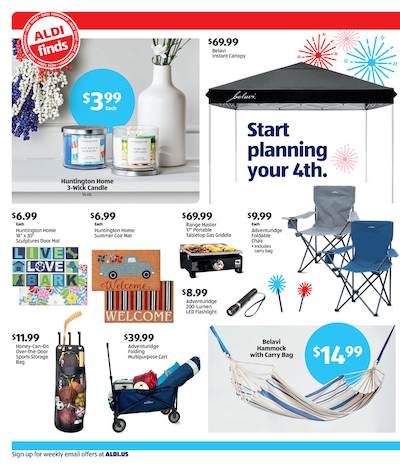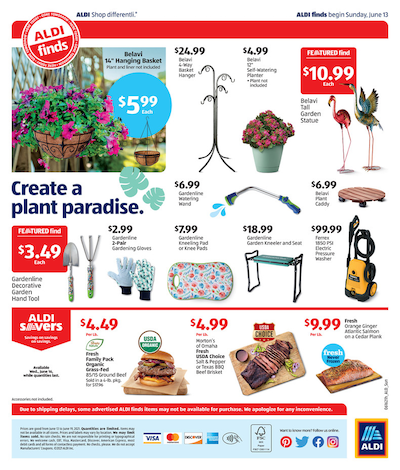 Search for more items not found in the Sneak Peek flyer below.
---
Aldi Finds for the Week of June 13
---
ShopRite Savings this Week vs. Aldi!


Here is an example of 3 items that can be found at both Aldi and ShopRite. This week you could save up to $7.69.
Goldfish:
Aldi: 11 oz. | $3.98 | $0.36 per oz.
ShopRite: 26.4  (6.6 oz.  x 4) | 4 for $3.00 | $0.11 per oz.
Save: $6.50  (based on price per ounce for 26.4 oz.)
---
Pasta Sauce:
Aldi: 24 oz. | $0.85 | $0.035 per oz.
ShopRite: 24 oz. | 4 for $3.00 (must buy 4)| $0.031 per oz.

Save: $0.40  (based on 4 jars)
---
Ice Cream Cones:
Aldi: 12 ct. | $1.19 | $0.099 ea.
ShopRite: 12 ct. | $0.49 | $0.04 ea.
Save: $0.79  (per box)
---
If you want to:
Save your weekly lists.
Select from 1000s of products and prices.
Have your grocery list calculate as you add/edit items.
Factor the tax in your estimated total and more....
Check out what I use for all my grocery lists here.

---
Subscribe
Join the newsletter to get the latest updates.
---