The latest Aldi Finds Sneak Peek is here. Once again, the aisle will be filled with budget-friendly items for the kitchen, bath, and more, including candles. For all the Aldi candle lovers, add to your collection with a variety of candle scents in 2 styles:
Huntington Home, The Golden Candle with Cloche: Gilded Champagne, Apple Cinnamon or Wintry Sky, $9.99 ea.
Huntington Home, Ceramic Candle: Sea Salt and Rain, Wild Fern & Lemongrass or Lemon Macaron, $6.99 ea.
With St. Patrick's Day less than a month away, Aldi has some festive finds for those who celebrate the day.  

In this post:
---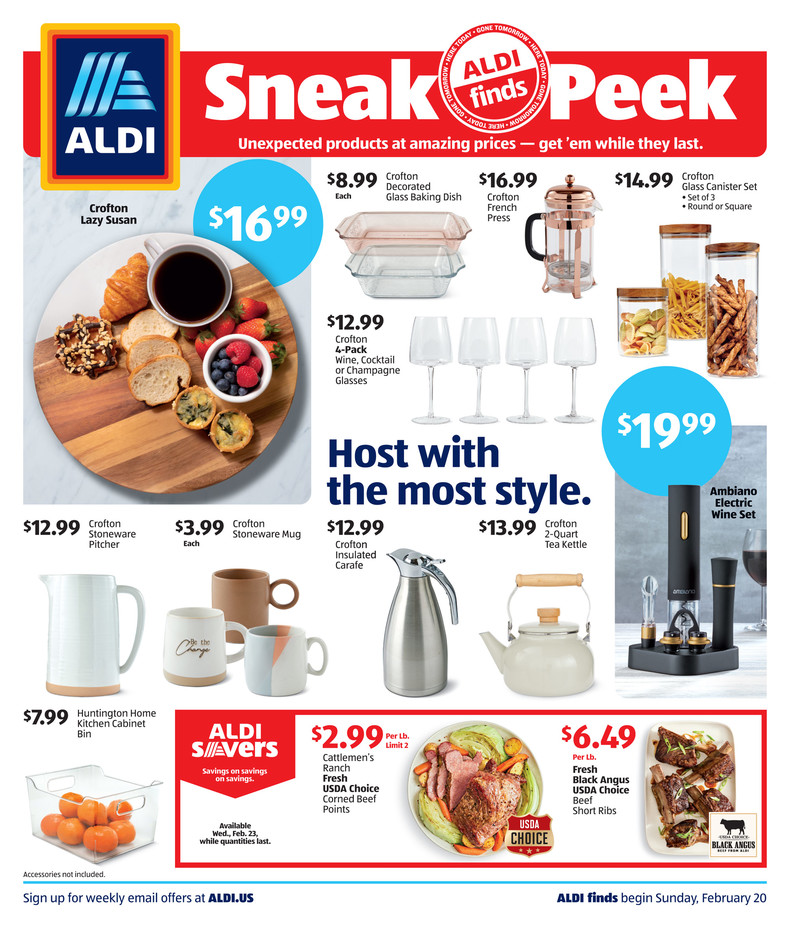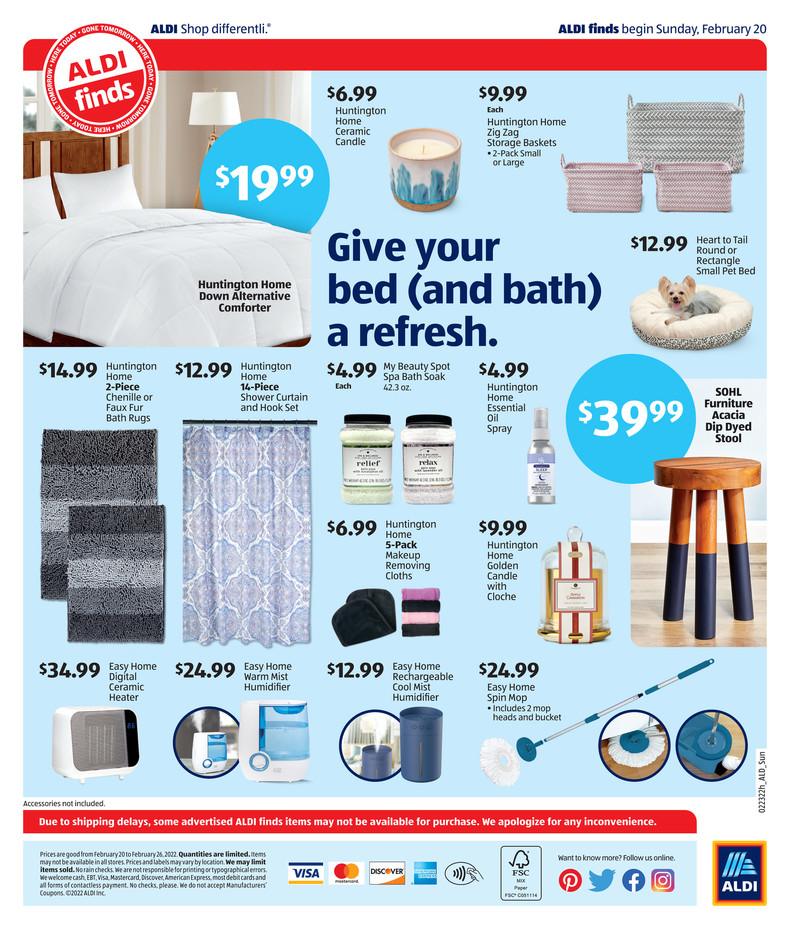 ---
---
Aldi Finds for the Week of February 20, 2022
---
Shipping Delays
The items listed below are those that may not be available in your store by the on-sale date listed in your flyer. However, these products may arrive at a later date.
Cheese Serving Board with Marble Inlay
Zig Zag Storage Baskets
Oscillating Ceramic Tower
360 Degree Surround Heater
Digital Ceramic Heater
Rechargeable Humidifier
Fan-Forced Heater
Ceramic Heather with Fan
---
Product Availability
Those items that are limited in availability can differ from those effected by shipping delays. That availability varies per store and state each week. Sale of alcohol depends on where you shop. Check out if your Aldi sells alcohol in your state here.
Aldi also notes the items where prices vary per store. Usually, a handful of products fall into this category weekly. Hopefully, your store is fully stocked with the Aldi Finds you are looking for. Below are those items that are listed as "not available in all stores" and/or "see price in store" for the week of February 20:
Product
Not Available
in All Stores
See Price
in Store
Biddeford
50" x 62" Heated Microplush Throw
X
Gardenline
Sun or Shade Lovers Bulbs
Assorted Varieties
X
X
8" Foliage
Assorted Varieties
X
Serra
Ladies' Winter Boots
X
Auto XS
Frost/Snow Windshield Cover
X
Maguires
Irish-Style Red Ale
X
Specially Selected
Everything Sourdough Loaf
X
Fremont Fish Market
Fish Cakes Assorted Varieties
X
Briannas Organics
Briannas Salad Dressings
X
Priano
Long Bronze Cut Pasta
Assorted Varieties
X
---

---
---
Subscribe
Join the newsletter to get the latest updates.
---