Happy May! Start next week's Aldi grocery list today. Here is the first sales flyer for the month. It features Mother's Day must-haves on a budget from yummy brunch favorites to beautiful bouquets of assorted flowers. Most prices are valid starting Sunday, May 2, unless noted in the flyer.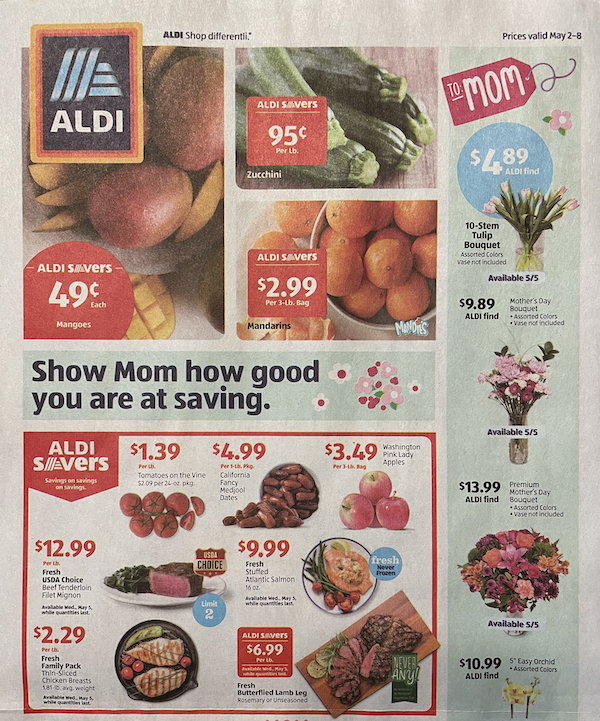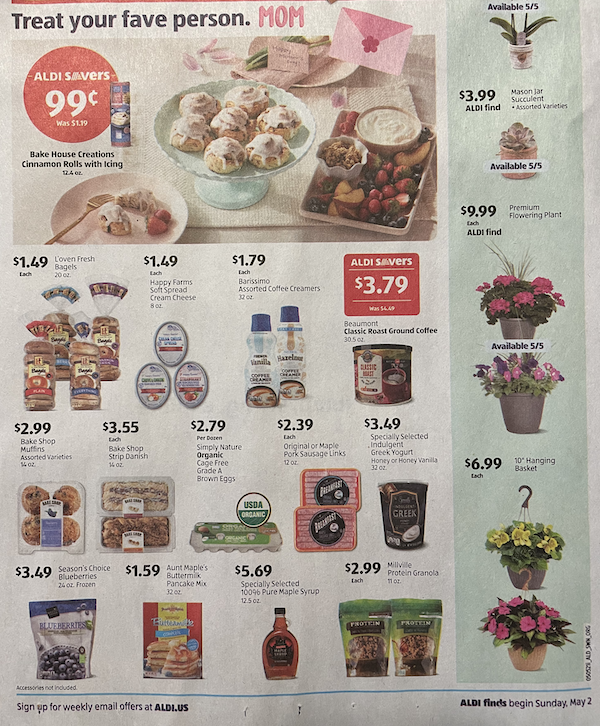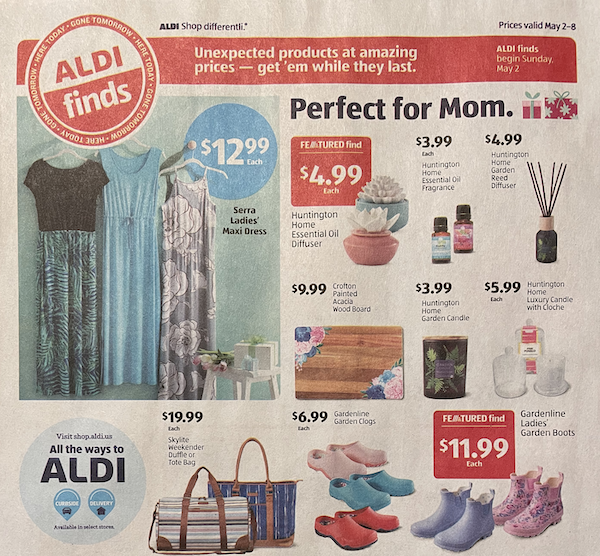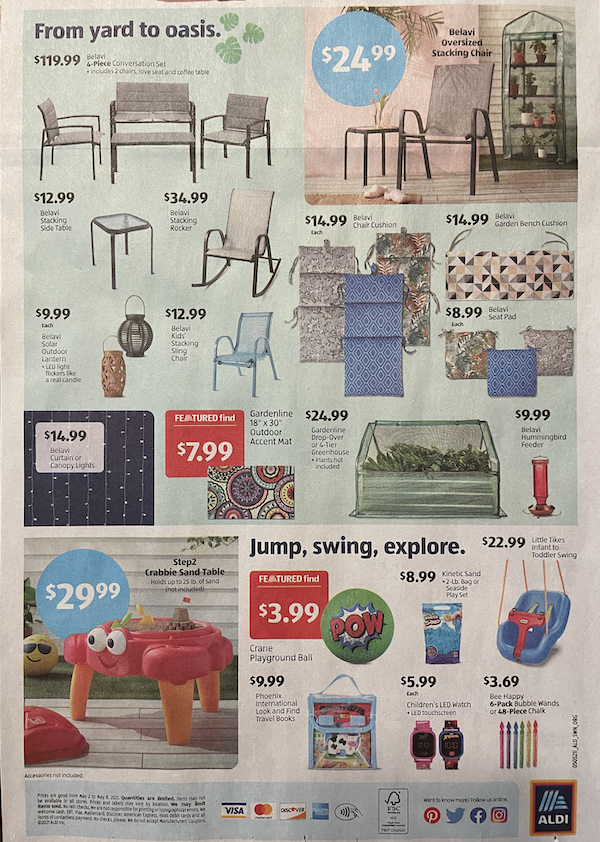 ---
For more prices check out our Aldi Price List here. Click the link below for the prices as they appear on SuperGroceryLists.

---
Learn how to create your own grocery list with the product and pricing details from the Aldi Master List with the link below.

---
Subscribe
Join the newsletter to get the latest updates.
---