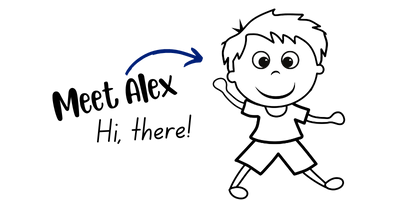 Meet Alex, the kid who loves to shop at Aldi with his Mom.
I am happy to announce that our Etsy Shop is now open.
Math is everywhere at the supermarket. Supermarket Math for Kids was created as a series of worksheets for kids to learn math through food and grocery shopping.
What is the Aldi Price Book for Kids?
Based on our Aldi Price List, the Aldi Price Book for Kids has over 120 child-friendly, real Aldi product and pricing details for some of your child's favorite foods. Listed from A to Z, there are extra lines to add more items. Who knows, your child may love something that is not listed like, spoiler alert, sauerkraut. I included an additional column for any price changes that may occur, since those can vary per store and could change after printing the book.
Search the Aldi Price Book for Kids prices below for updates.
Aldi Price Book for Kids Prices
Bonus: With actual prices from Aldi (some prices may vary), the worksheets and lists can help you save real money on groceries! Unless your child's list consists of only ice cream and cookies!  
---

---
Subscribe
Join the newsletter to get the latest updates.
---