When the items in the following flyer hit the shelves we will be in  the last full week before Thanksgiving. I checked my calendar as a typed this to make sure that it is true. So continue shopping for your feast but keep an eye out for Aldi Finds that can go under your Christmas tree. Check out the latest Sneak Peek flyer for the week of November 14. Keep in mind some prices and availability may vary per store.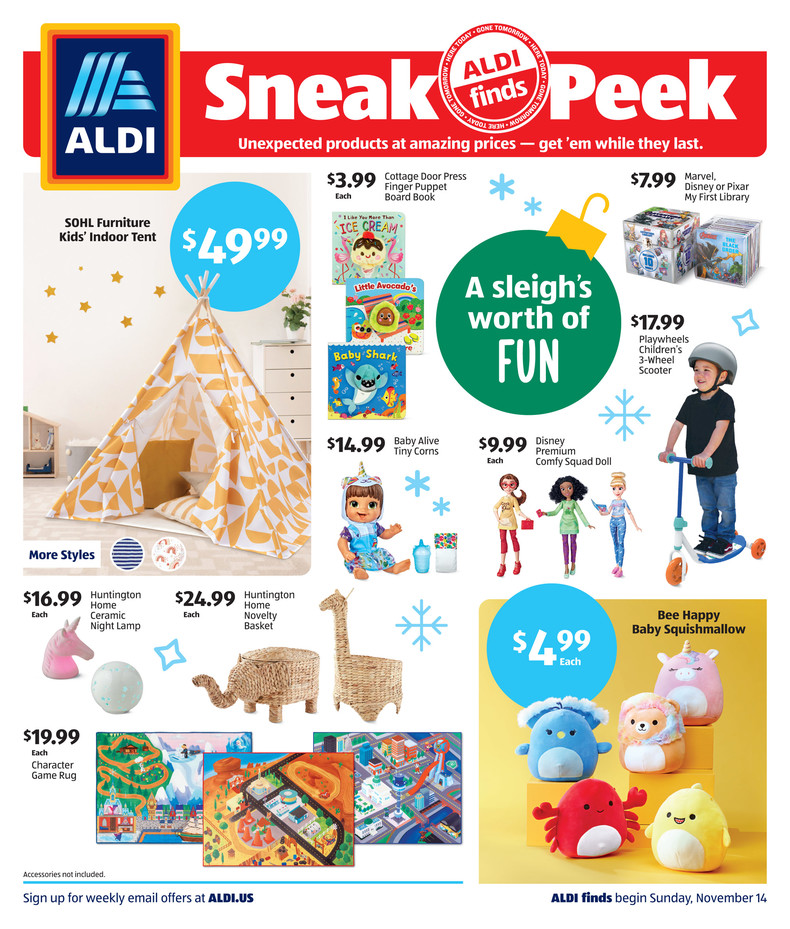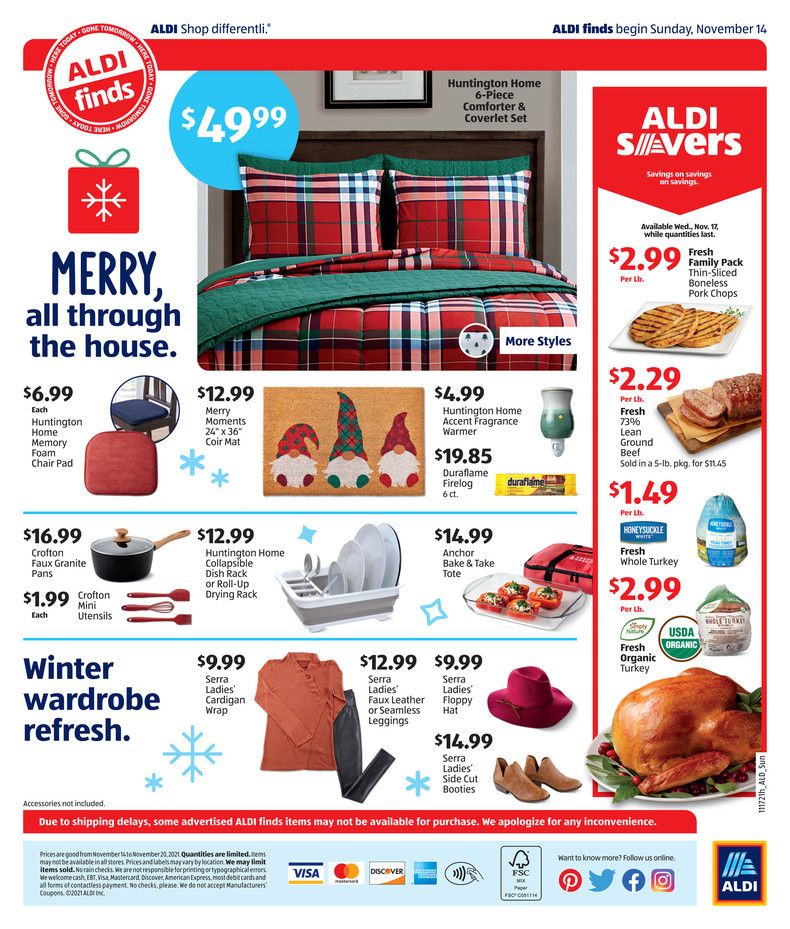 ---
More Fun Finds
Here are some more Aldi Finds that aren't featured in the flyer above but may be worth a look.
Start Organizing In The New Year Now
Huntington Home, Two-Tier Mesh Organizer with Dividers, $12.99 ea.
This may not be something you are thinking about as you are planning for the holidays but the following items are a must by. Pick them up now and tuck them away for organizing in the new year. These are available in Satin Nickel or Matte Black.
Easy Home Vanity Organizer, $12.99 each
There are three types of vanity organizers this week available in gray or white.
---
For the Home
Huntington Home Scented Wax Melts, $1.89 ea.
SOHL Furniture Accent Cabinet, $79.99 ea.
The 2-door Accent Cabinet is back. This time it's available in gray.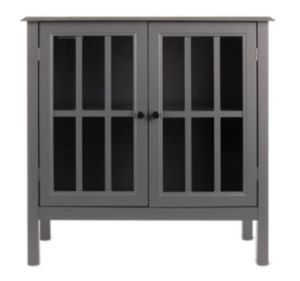 Huntington Home 17" x 24" Memory Foam Bath Mat, $6.99 ea.
Huntington Home 20" x 34" Memory Foam Bath Mat. $12.99 ea.
There are 2 different sizes of bath mats that may be available this week in Faux Fur, Plush or Flannel: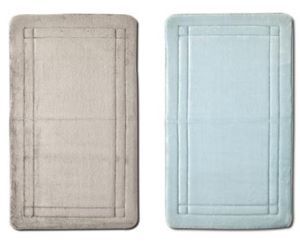 ---
For the Kids
The front page of the flyer is filled with lots of choices for the kids this week. Here are 2 more Finds for your little ones.
8-Pack Socks, $4.99 ea.
These can make a great stocking stuffer and are available in the following characters:
Toy Story
Paw Patrol
Batman
Minecraft
Star Wars
Justice League
Transformers
Disney Princess
Frozen
My Little Pony
JoJo Siwa
L.O.L. Surprise!
Minnie Mouse
Lily & Dan Children's Umbrella, $4.99 ea.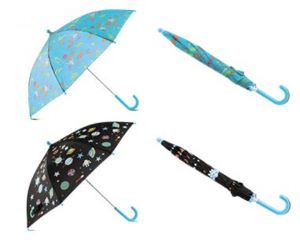 The umbrella is available in the following designs:
Clear Trucks
Dino
Clear Rainbows & Unicorns
Mermaids
Hearts Color Chang
Space Color Change
---
For The Kitchen

Crofton Faux Granite Pans, $16.99 ea.
The 3-Quart Saucepan is featured in the flyer but these pans are also available. There is  8" & 10" Fry Pan Set or 12" Fry Pan.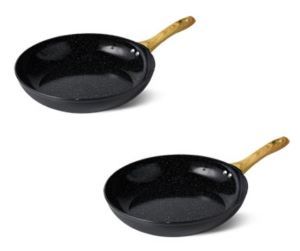 ---
Product Delays
Due to shipping delays, the following are items that may not be in your local store on the advertised date but could be available later.
17 x 24 Memory Foam Bath Mat
20 x 34 Memory Foam Bath Mat
Novelty Baskets
---
Aldi Finds for the Week of November 14
---
---


---
Subscribe
Join the newsletter to get the latest updates.
---