Wow we are rapidly approaching February. Here is a look at the Aldi Finds for the week of January 23. Surprisingly there is not a lot of Valentine's Day related items in the flyer this week. Hopefully your Aldi is still stocked with chocolates!  
In this post you can: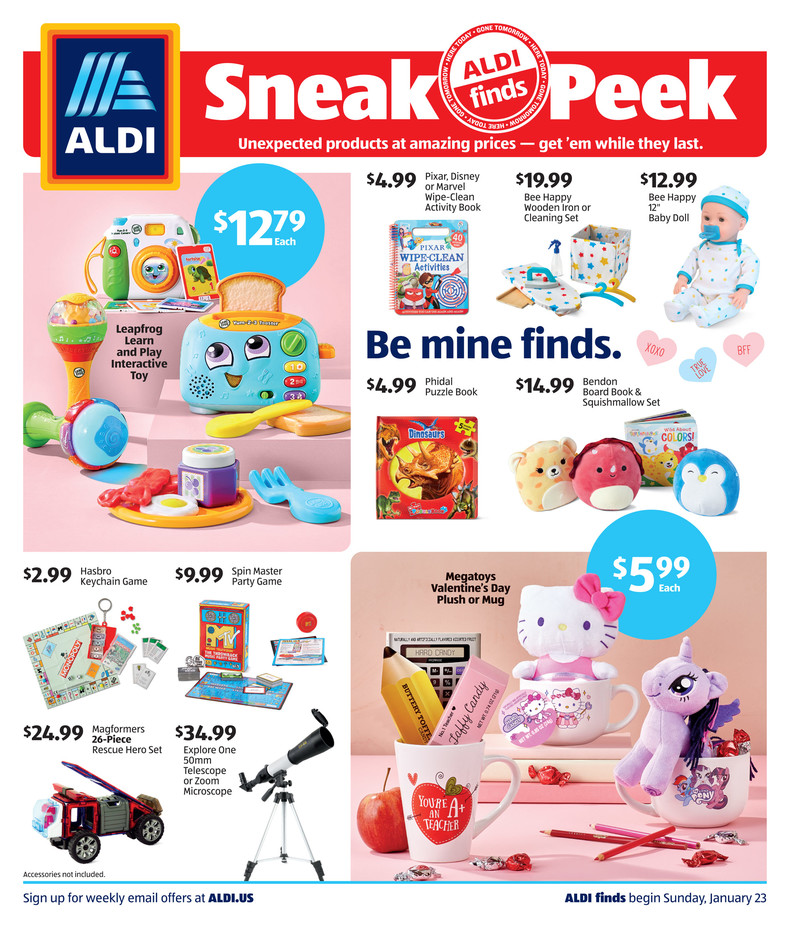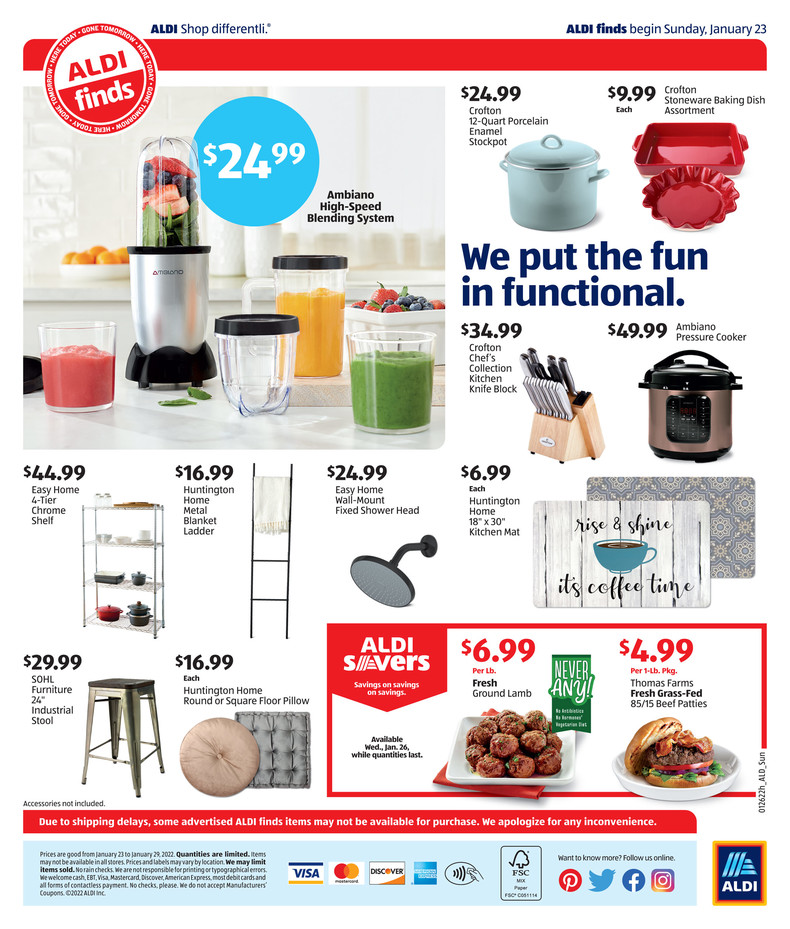 ---
Aldi Finds for the Week of January 23, 2022
---
Shipping Delays
The following items may not be available this week due to shipping delays. However, those products may be delivered at a later date.
24" Industrial Stool
Valentine's Day Gnomes
Metal Blanket Ladder
Knife Block
---
Product Availability
Those items that are limited in availability can defer from those effected by shipping delays. That availability varies per store and state each week. Sale of alcohol depends on where you shop. Check out if your Aldi sells alcohol in your state here.
Aldi also notes the items where prices vary per store. Usually, a handful of products fall into this category weekly. Hopefully, your store is fully stocked with the Aldi Finds you are looking for. Below are those items that are listed as "not available in all stores" and/or "see price in store" for the week of January 23:
Product
Not Available
in All Stores
See Price
in Store
Southwest Succulent
Assorted Varieties
X
The Chocolate Cellar
Chocolate Red Wines
X
X
Mama Cozzi's Pizza Kitchen
Meatball or Sausage Deli Calzone
X
Mama Cozzi's Pizza Kitchen
12" Savory Breakfast Deli Pizza
X
Clancy's
Queso Blanco Cheese Melt
X
Tabasco
Hot Sauce Assorted Varieties
X
---

---

---
Subscribe
Join the newsletter to get the latest updates.
---