Here is the last Aldi Finds Sneak Peek before Christmas. This flyer is for the week of December 19. Sadly, for all of you who loved to collect everything from Christmas candles to the gnomes, the Ornament Votive Candle is the only holiday-themed product in the flyer.
For those who are looking to update bedding, area rugs, and more, you are in luck. Rest. Relax. Refresh. is the theme this week.   Check out the complete list of Aldi Finds not featured in the ad below.
Update: Check out the Aldi sales flyer for the week of December 19, here.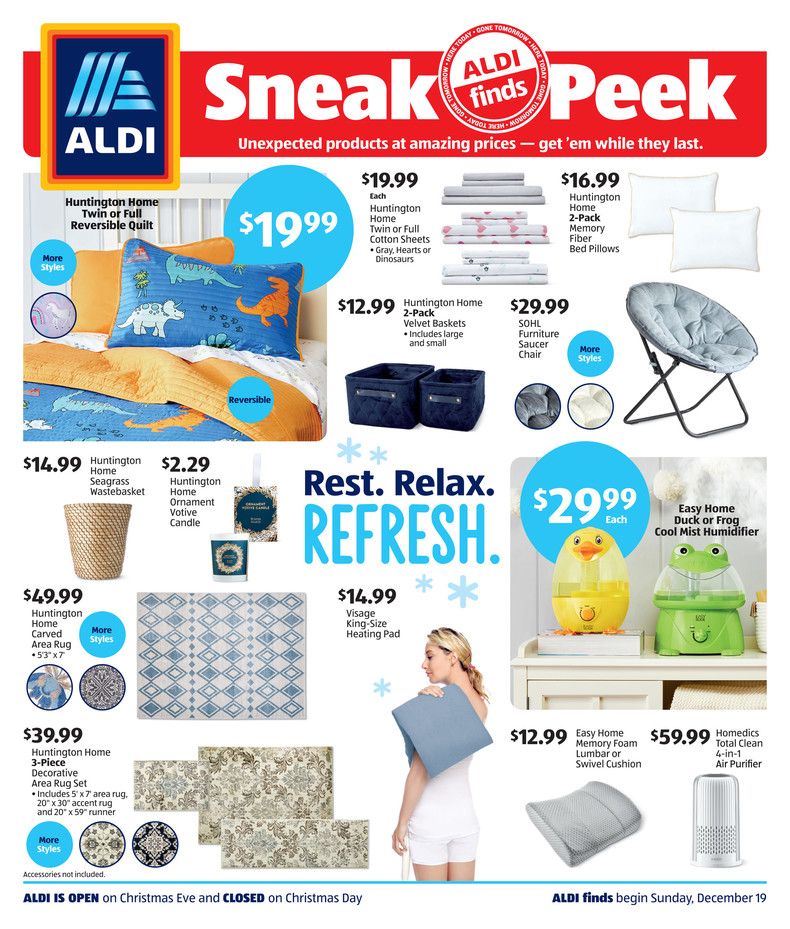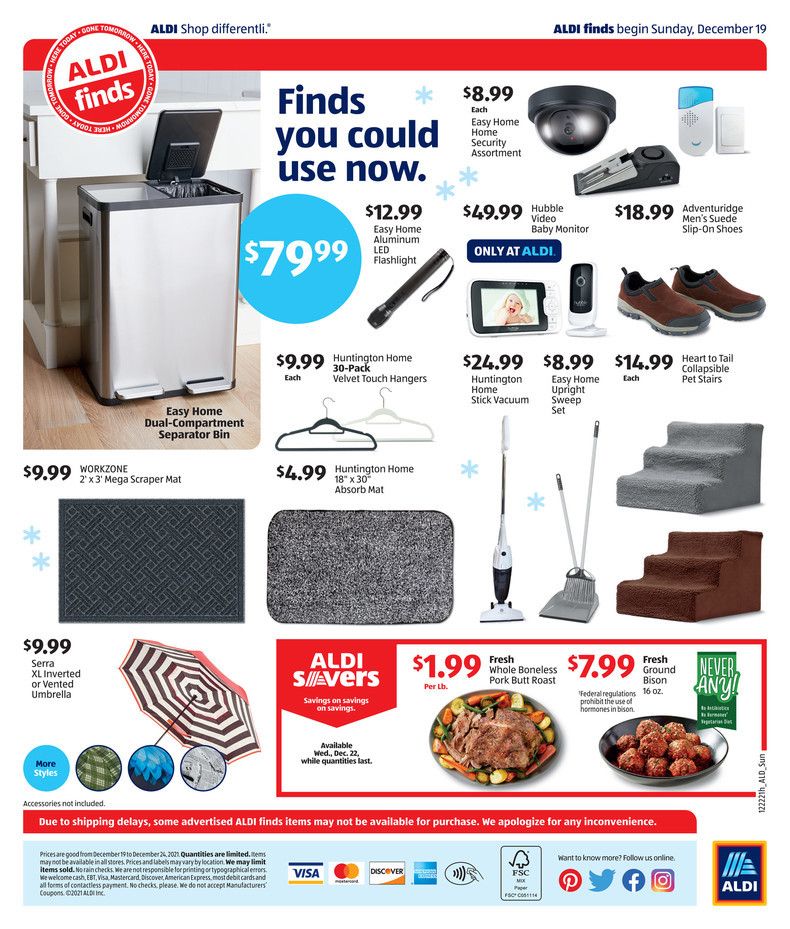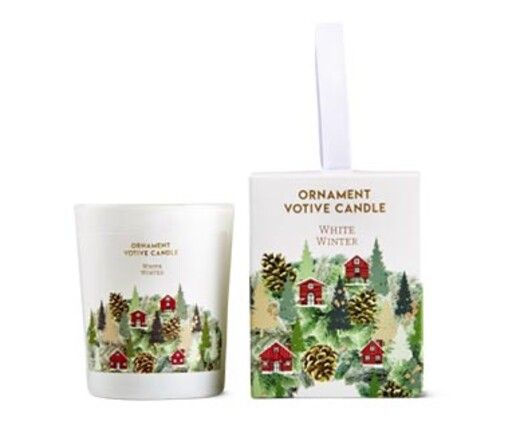 ---
Aldi Finds for the Week of December 19
---
Product Availability
Regardless of shipping delays, availability of some Aldi Finds can vary per store each week. That includes alcohol, where laws in some states limit sales of wine and/or beer. Check out if your Aldi sells alcohol in your state here.
Aldi also notes the items where prices vary per store. Usually, a handful of products fall into this category weekly. Hopefully, your store is fully stocked with the Aldi Finds you are looking for. Below are those items that are listed as "not available in all stores" and/or "see price in store" for the week of December 19:
Product
Not Available
in All Stores
See Price
in Store
Lily & Dan
Children's Winter Gloves or Mittens
X
Union & Branch
Cabernet Sauvignon
X
X
Vecchia Venezia
Prosecco Extra Dry
X
X
Pringles
Snack Stacks
X
Arm & Hammer
plus Oxi Clean Laundry Detergent
X
OxiClean
Versatile Stain Removern
X
---
Product Delays for the Week of December 19
The following items may not be in your local Aldi this week because of possible shipping delays. However, they may be available at a later date. Check your local store for more details.
Men's Reversible Casual Belt
Children's Winter Boots
Ladies Lambskin Boots
Boys' or Girls' Ankle Boots
IB: Car Seat Cushion
Collapsible Pet Stairs
DB: Dual Compartment Separator Bin
AO: 30pk Velvet Hangers
---
---


---
Subscribe
Join the newsletter to get the latest updates.
---