Updated: September 7
The latest Aldi Finds Sneak Peek with prices starting September 5 is here, for some regions! Don't be discouraged by the limited two-sided flyer. While it doesn't scream of autumn rapidly approaching, except for the candles, there are plenty of pumpkin and caramel products available this week. From cookies to coffee, search our complete list of this week's Aldi Finds after the flyer.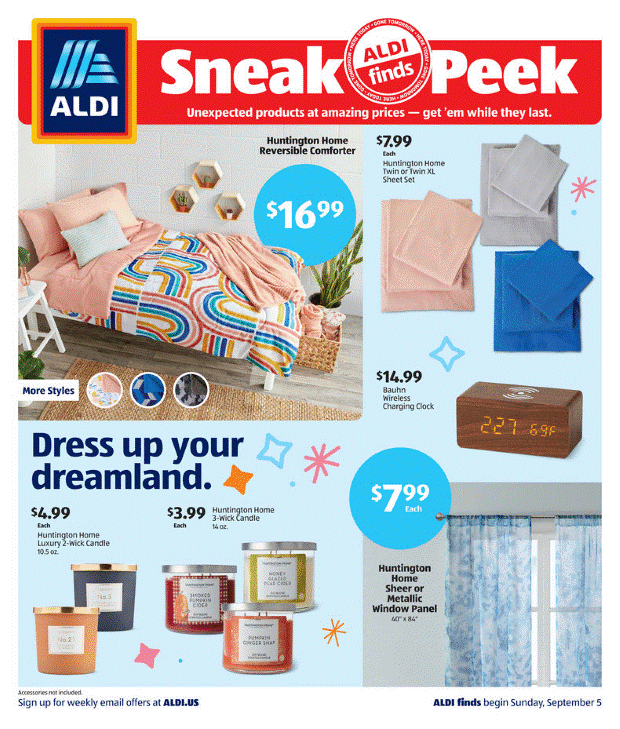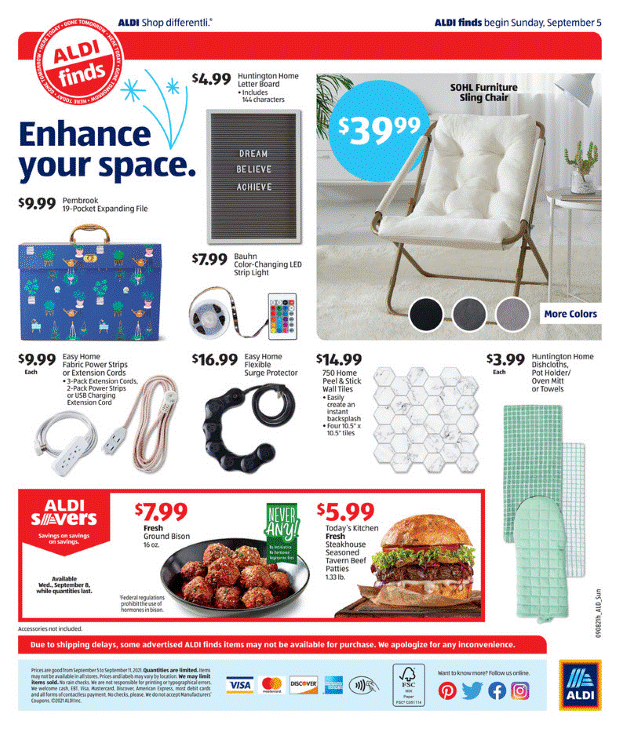 ---
Aldi Finds for the Week of September 5
---
Shipping Delays
According to their site, the following Aldi Finds may not be available the week of September 5 due to shipping delays. Check your local store for availability.
Letter Board
Cinnamon Apple Straws
---
Why Are Some Items Missing Prices?
As many Aldi shopper know, not all Aldi stores are the same. Prices and availability vary per region, including some weekly Aldi Finds. Some states have laws that limit the sale of alcoholic beverages in grocery stores. Check if your local store sells wine and/or beer here.  
Each week there are some Aldi Finds that are marked "NOT AVAILABLE IN ALL LOCATIONS" and/or "see price in store". The number of those items vary and are listed below.

Not Available in All Locations
Veggie Delight Deli Pizza
Wicked Grove Pear Hard Cider (alcohol sales vary per state)
See Price In Store
Coffee Plant
Wicked Grove Pear Hard Cider (alcohol sales vary per state)
---
Heads Up
Did I miss something or is this a kids' chair with a maximum weight of 81 lbs.? Hmm... a bit odd.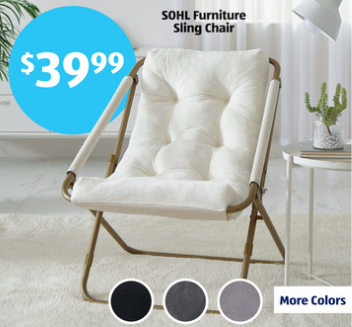 UPDATE:
Not surprising, but I wanted to clarify that the SOHL Sling Chair does hold more than 81 pounds. The maximum weight listed on the tag is 225!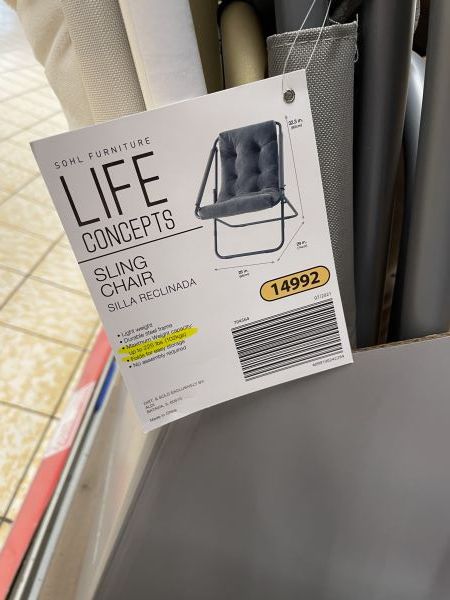 ---

---
Subscribe
Join the newsletter to get the latest updates.
---