Take a look at the latest Aldi Finds for the week of August 15. Yikes, only 2 pages in this week's flyer. Am I the only one feeling a bit disappointed? Well, there are still some great deals to be had so make room in your budget. Search the list below for more items that are not featured in the flyer this week.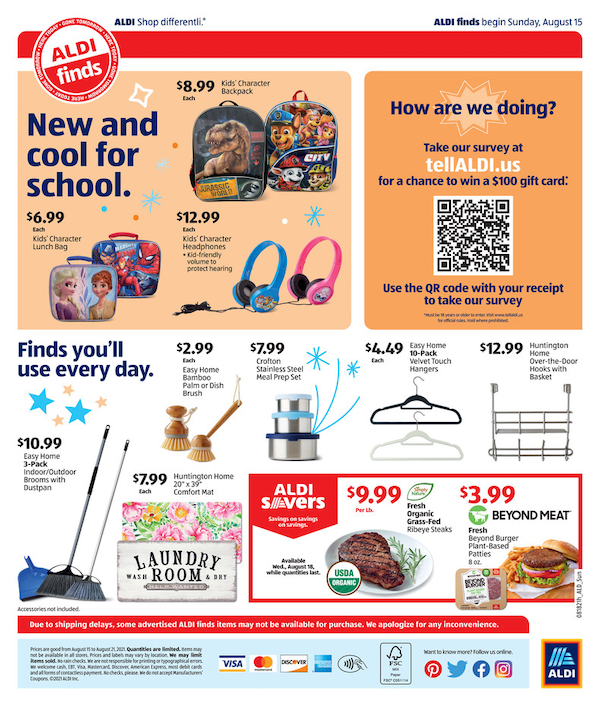 ---
Simple Grocery Deals Pick(s) of the Week:
The Stacking Planters for $12.99. I purchased them last year for flowers. You don't have to stack all three containers. This year I planted herbs in the bottom container and peppers in the top container. The third had broccoli but that did not survive the season.
---
Aldi Finds for the Week of August 15
---
Product Delays for the Week of August 15
Here are some of the items that may not be available at all locations this week due to shipping delays.
Deco Baskets
Interlocking Organizers
Kid's Character Headphones
Power Oral Care Kit
4 Pack Plastic Dinnerware
---

---
Subscribe
Join the newsletter to get the latest updates.
---