I am budgeting $150.00 for the week of September 9 for groceries. I was over my budget in August and am working on bringing the spending down. Although I saved almost 58% at Shoprite, 3 of my printable coupons did not scan this week. Usually all of my coupons scan, especially when I save the file to as a PDF and print them later. I ended up putting the items back. I may try a different check out lane next week to see if the coupons work. I spent $148.97 this week!


I spent $23.84 at Whole Foods Market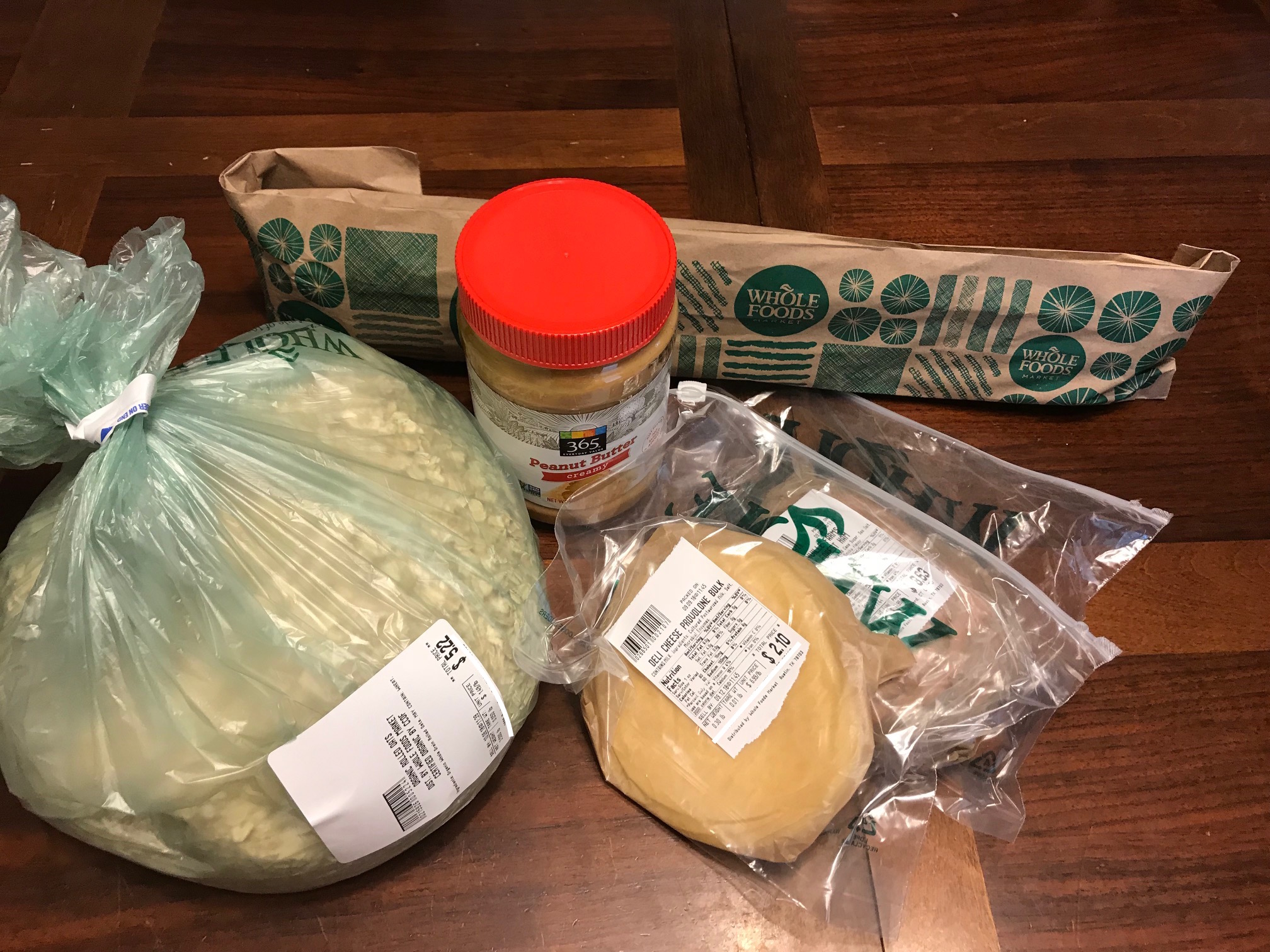 I spent $28.10 at Trader Joe's
Simple Grocery Deal:
I saved $1.50 this month because I bought the frozen blueberries and Bran Flakes at Trader Joe's instead of Aldi. That is an annual savings of $18.00 for 2 items. The frozen blueberries are $1.99 at Trader Joe's versus $2.29 at Aldi. The cereal is $1.99 at Trader Joe's versus $2.19 at Aldi.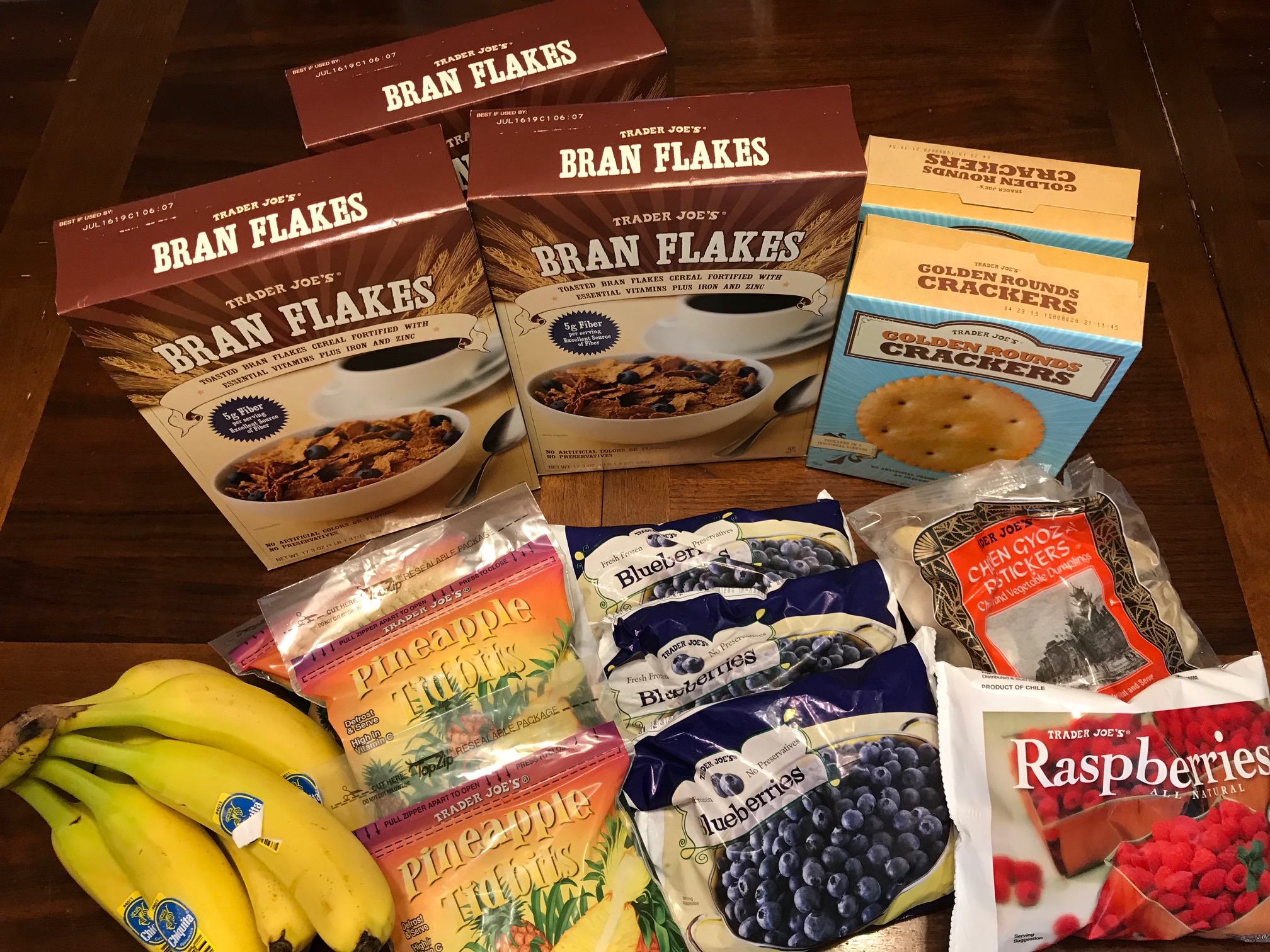 I spent $47.64 on FOOD at Shoprite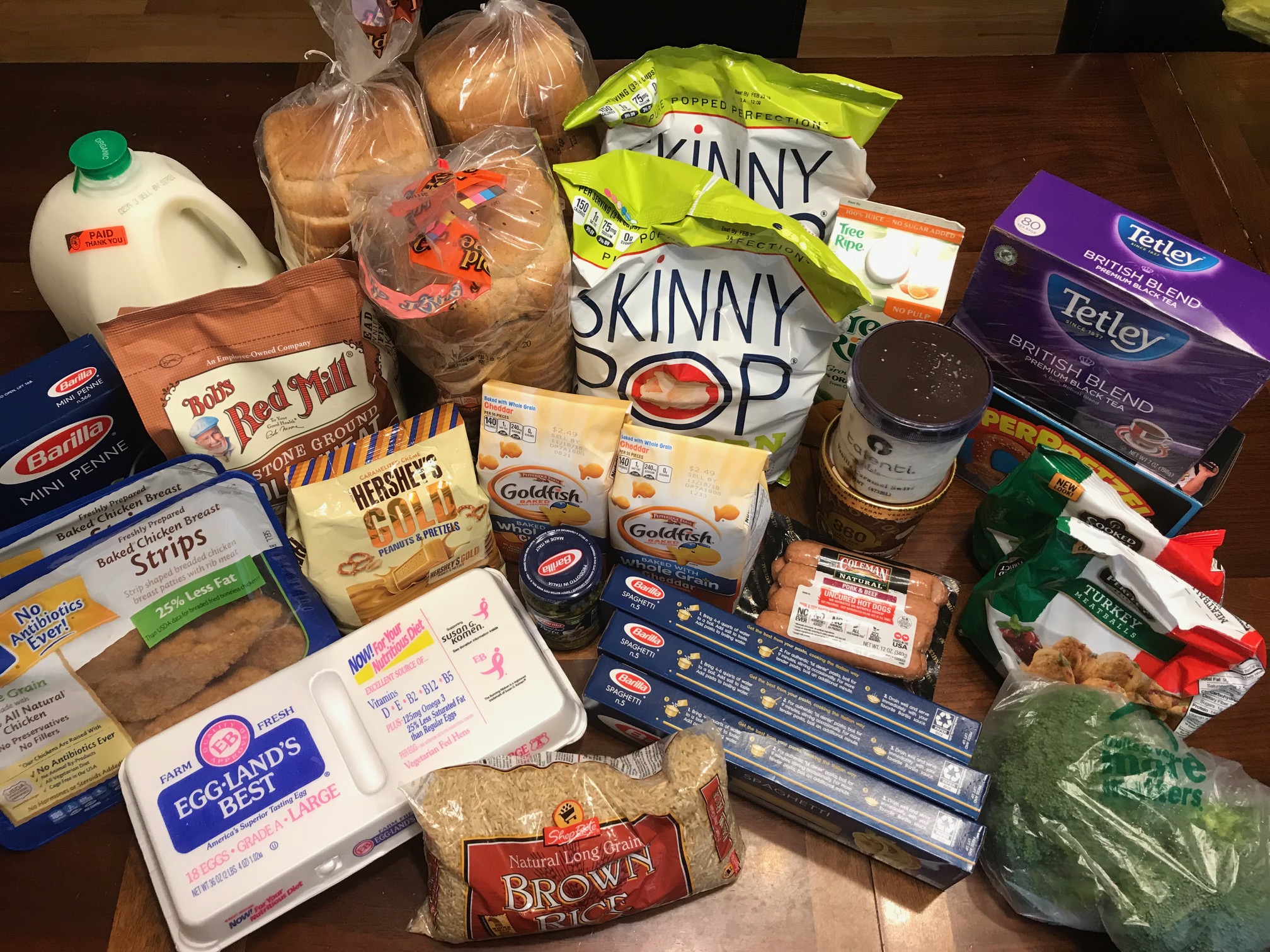 I spent $4.12 on HBA at Shoprite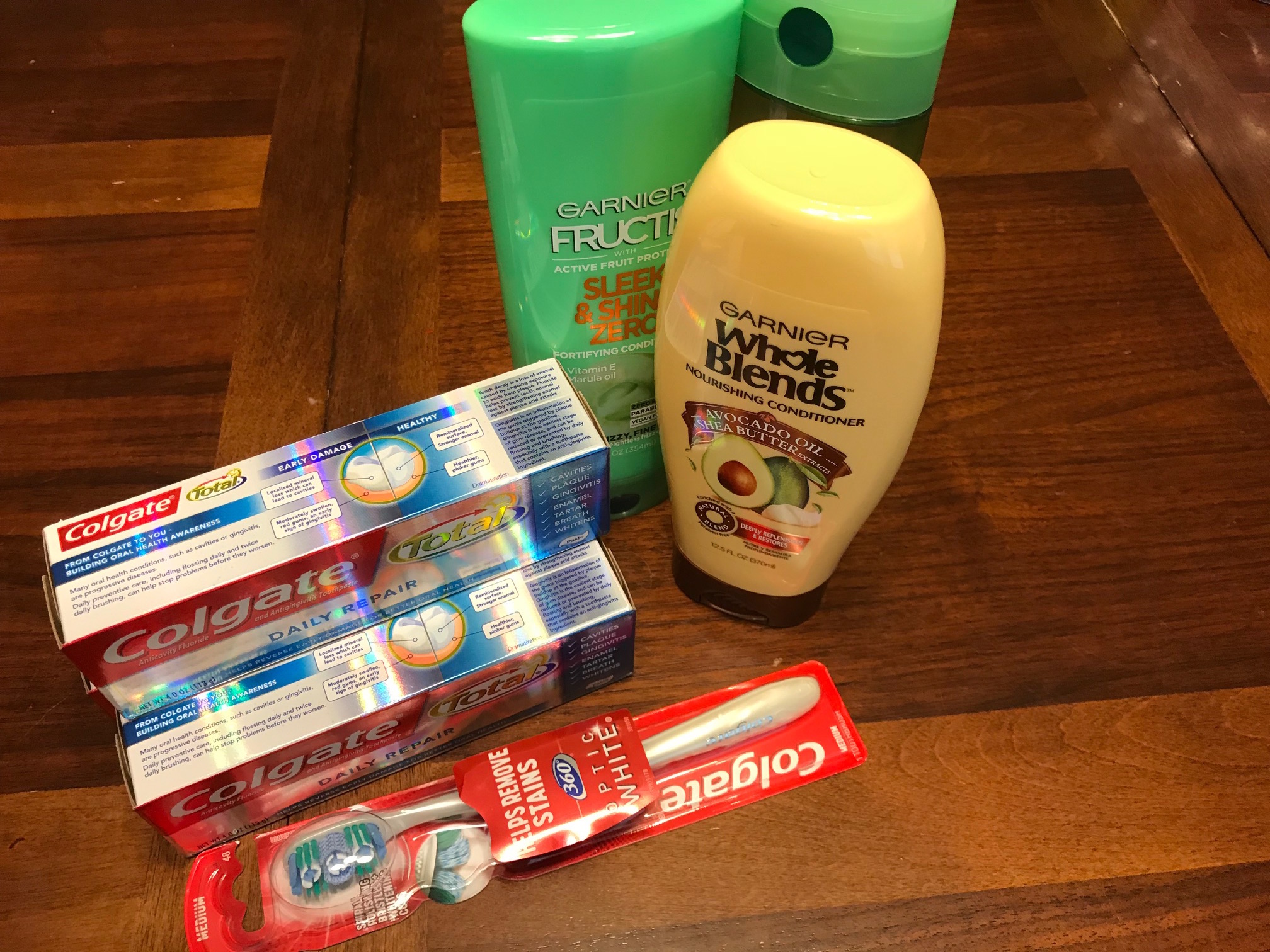 I spent $36.77 at Aldi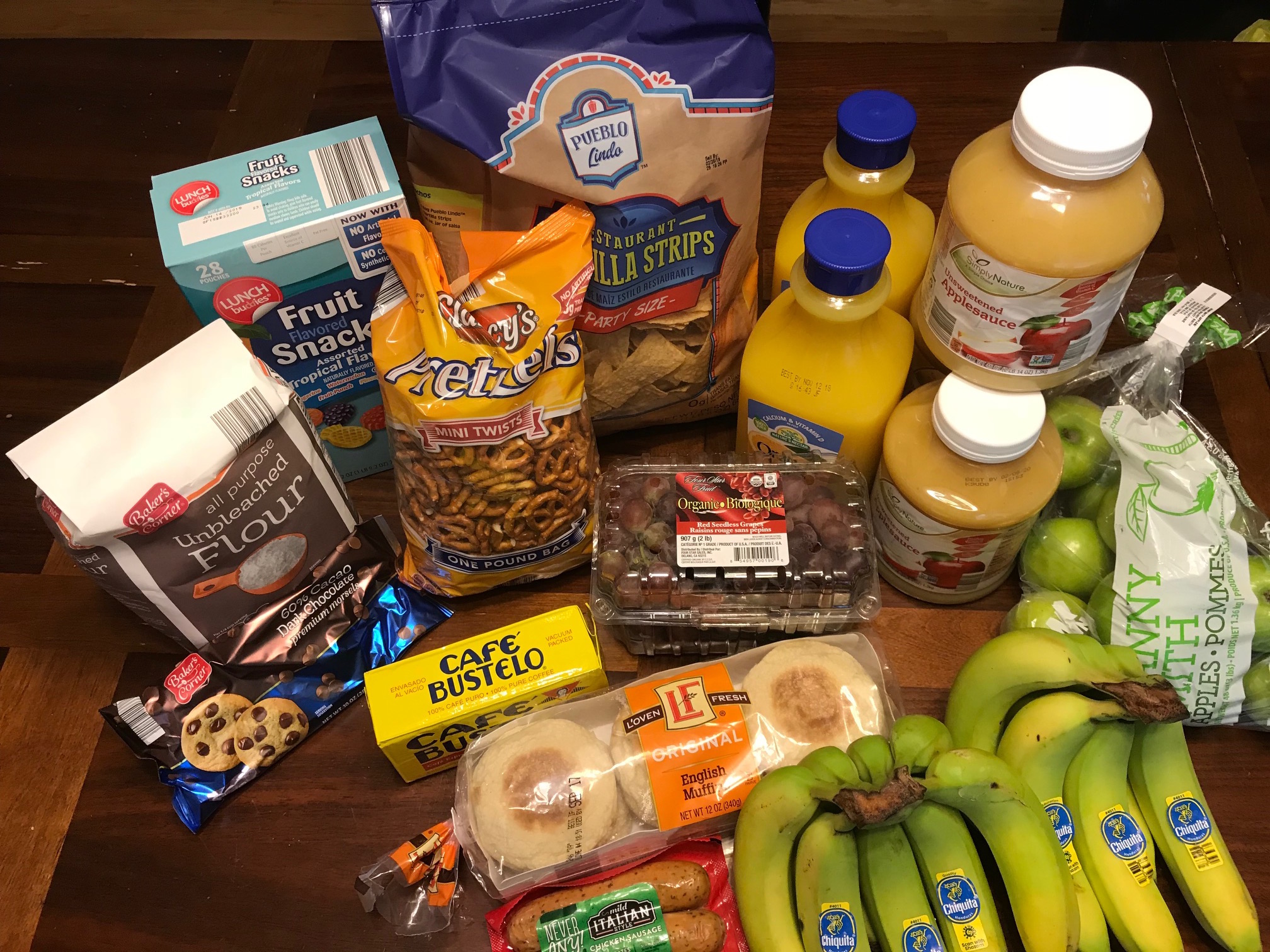 | Store | Product | Brand | Price | Discount | Total |
| --- | --- | --- | --- | --- | --- |
| Aldi | Apples | | $3.49 | 0 | $3.49 |
| Aldi | Applesauce | Simply Nature | $1.89 | 0 | $5.67 |
| Aldi | Bananas | | $0.44 | 0 | $1.97 |
| Aldi | Chips | | $2.49 | 0 | $2.49 |
| Aldi | Chocolate Chips | Dark Chocolate | $1.89 | 0 | $1.89 |
| Aldi | Coffee | Bustelo | $2.88 | 0 | $2.88 |
| Aldi | English Muffins | | $0.79 | 0 | $0.79 |
| Aldi | Flour | | $1.65 | 0 | $1.65 |
| Aldi | Fruit Snacks | Lunch Buddies | $3.49 | 0 | $3.49 |
| Aldi | Grapes | Organic | $3.99 | 0 | $3.99 |
| Aldi | Orange Juice | Nature's Nectar | $1.99 | 0 | $3.98 |
| Aldi | Pretzels | | $1.49 | 0 | $1.49 |
| Aldi | Sausage | Never Any | $2.99 | 0 | $2.99 |
| Farmer's Market | | | | | $8.50 |
| Shoprite | Bread | Schmidt | $1.84 | 0 | $5.52 |
| Shoprite | Broccoli | Crowns | $0.99 | 0 | $1.13 |
| Shoprite | Chicken Tenders | Perdue | $1.99 | $1.50 | $2.48 |
| Shoprite | Colgate | Toothpaste & Toothbrush | $1.66 | $4.50 | $2.14 |
| Shoprite | Eggs | Eggland Best® | $3.49 | $1.20 | $2.29 |
| Shoprite | Flour | Bob's Red Mill | $4.99 | $1.00 | $3.99 |
| Shoprite | Goldfish | Pepperidge Farm | $3.00 | 0 | $3.00 |
| Shoprite | Hershey Gold | | $4.29 | 3 | $1.29 |
| Shoprite | Hotdogs | Coleman | $3.99 | $3.00 | $0.99 |
| Shoprite | Ice Cream | Halo | $3.99 | $3.00 | $0.99 |
| Shoprite | Ice Cream | Talenti | $3.78 | $1.75 | $2.03 |
| Shoprite | Meatballs | Cooked Perfect | $2.74 | $2.00 | $3.48 |
| Shoprite | Milk | Wholesome Pantry | $5.99 | $1.00 | $4.99 |
| Shoprite | Muffin & Donut | | $2.28 | 0 | $2.28 |
| Shoprite | Orange Juice | Minute Maid | $0.99 | 0 | $0.99 |
| Shoprite | Pasta | Barilla | $0.99 | $2.00 | $1.96 |
| Shoprite | Pesto | Barilla | $2.79 | $1.00 | $1.79 |
| Shoprite | Popcorn | SkinnyPop | $2.40 | $3.00 | $1.80 |
| Shoprite | Pretzel | Soft Pretzel | $1.66 | $1.00 | $0.66 |
| Shoprite | Rice (Brown) | Shoprite | $1.99 | 0 | $1.99 |
| Shoprite | Shampoo & Conditioner (3) | Fructis & Whole Blends | $1.98 | $8.99 | $1.98 |
| Shoprite | Tea | Tetley | $2.99 | 0 | $2.99 |
| Trader Joe's | Bananas | | $0.19 | 0 | $1.33 |
| Trader Joe's | Blueberries (Frozen) | | $1.99 | 0 | $5.97 |
| Trader Joe's | Bran Flakes | | $1.99 | 0 | $5.97 |
| Trader Joe's | Pineapple (Frozen) | | $1.79 | 0 | $5.37 |
| Trader Joe's | Potstickers | | $2.99 | 0 | $2.99 |
| Trader Joe's | Raspberries (Frozen) | | $2.49 | 0 | $2.49 |
| Trader Joe's | Round Crackers | | $1.99 | 0 | $3.98 |
| Whole Foods Market | Black Forest Ham | Plainville | $11.99/lb. | 0 | $8.63 |
| Whole Foods Market | Bread (Italian) | | $3.00 | 0 | $3.00 |
| Whole Foods Market | Cheese | Provolone | $6.99 | 0 | $2.10 |
| Whole Foods Market | Oatmeal | Bulk | $5.22 | 0 | $5.22 |
| Whole Foods Market | Peanut Butter | 365 | $4.99 | 0 | $4.99 |
---
---