Here are my grocery hauls for the week of February 10. I went to ShopRite and Aldi on Sunday morning and spent $86.38. Check out my weekly shopping totals here.
UPDATE: On Monday, I spent $14.04 at CVS on Valentine's Day chocolate, candy bars, and almonds. My total spending for food this week is $100.42.
---
Sunday, February 10
I spent $34.69 at ShopRite
My shopping trip is shown in two photos because I forgot to include the eggs and bread in the first photo. However, I did go to ShopRite twice. Aldi did not have lasagna noodles or cornstarch. Luckily, the 2 stores are close to each other so I went back before heading home. The 3 trips took me 2 hours including a stop at the bank to withdraw cash for the week. I use cash when shopping. With all cash and a detailed shopping list, I am able to control my spending.
I scored free toothpaste, medicine, and spinach this week:
Product|Amount|Regular Price|Sale Price|Printed Coupon|ECoupons|Final Price|
--------|---|----|----|---------|-------------|---------|-----------|
Dimetapp|1|$6.99|$5.19|$3.00 off 1|$3.00, exp. 02/16/19|($.81)
Colgate|2|$5.79|$3.49|$4.00 off 2, Printable NLA|$4.00 off 2, exp. 03/09/19|FREE|
Spinach|2|$3.99|$2.99|2 Printables via email|$1.00 off 1, exp. 02/23/19|($1.00)
TOTALS|5|$26.55|$18.15|$13.00|$8.00|($1.81)
The Colgate® and Earthbound® coupons were adjusted to zero out the total of each item, however the digital savings for the spinach did not effect the amount the coupon was reduced. So, the coupon was a money maker for $1.00 and the Dimetapp earned me $0.81! I don't actively look for money makers, because I cannot guarantee their success at the checkout. That is why when I make my weekly shopping list, I zero out the total. However, when there is a money maker, I am pleasantly surprised to save an additional dollar or so!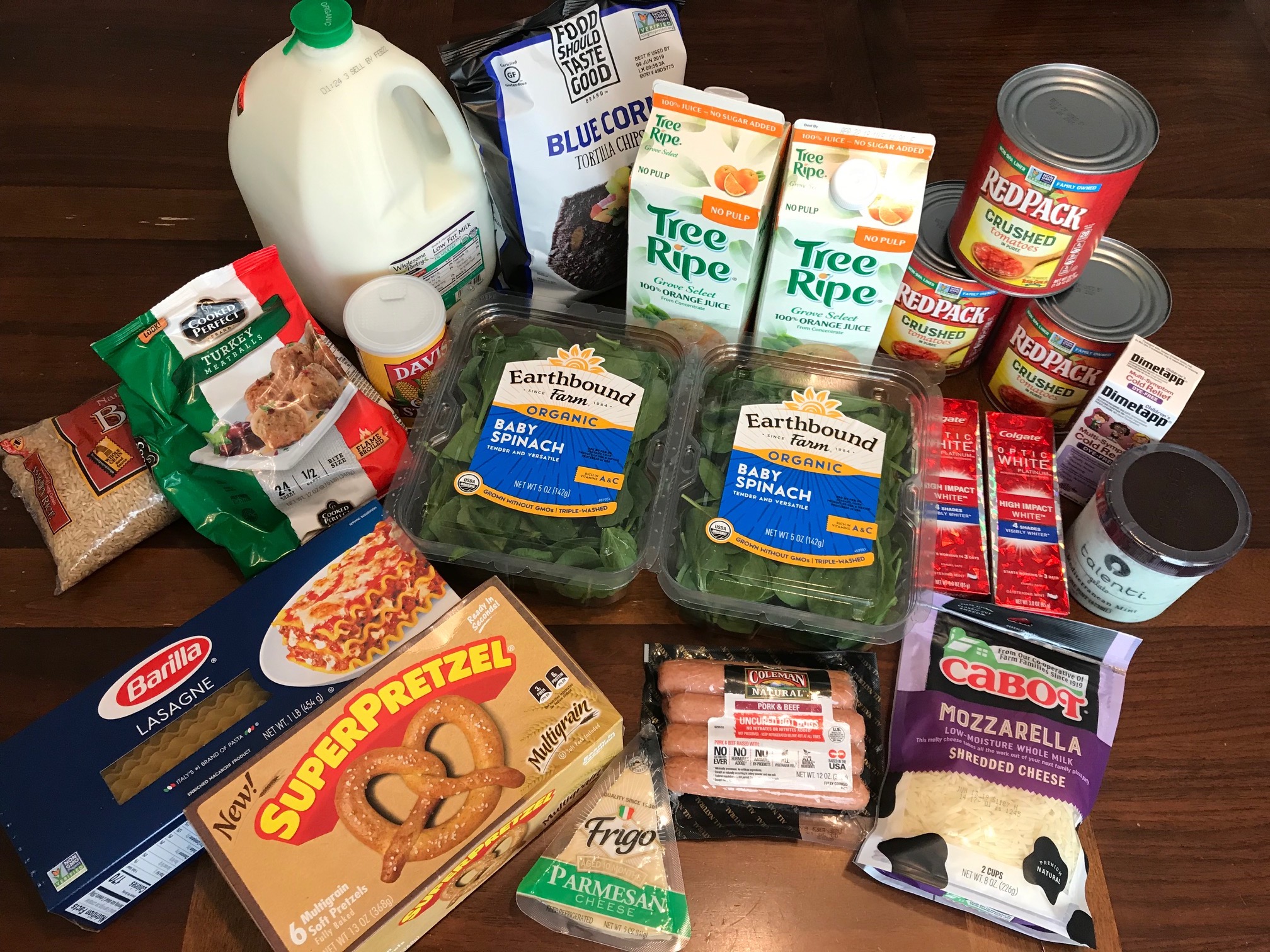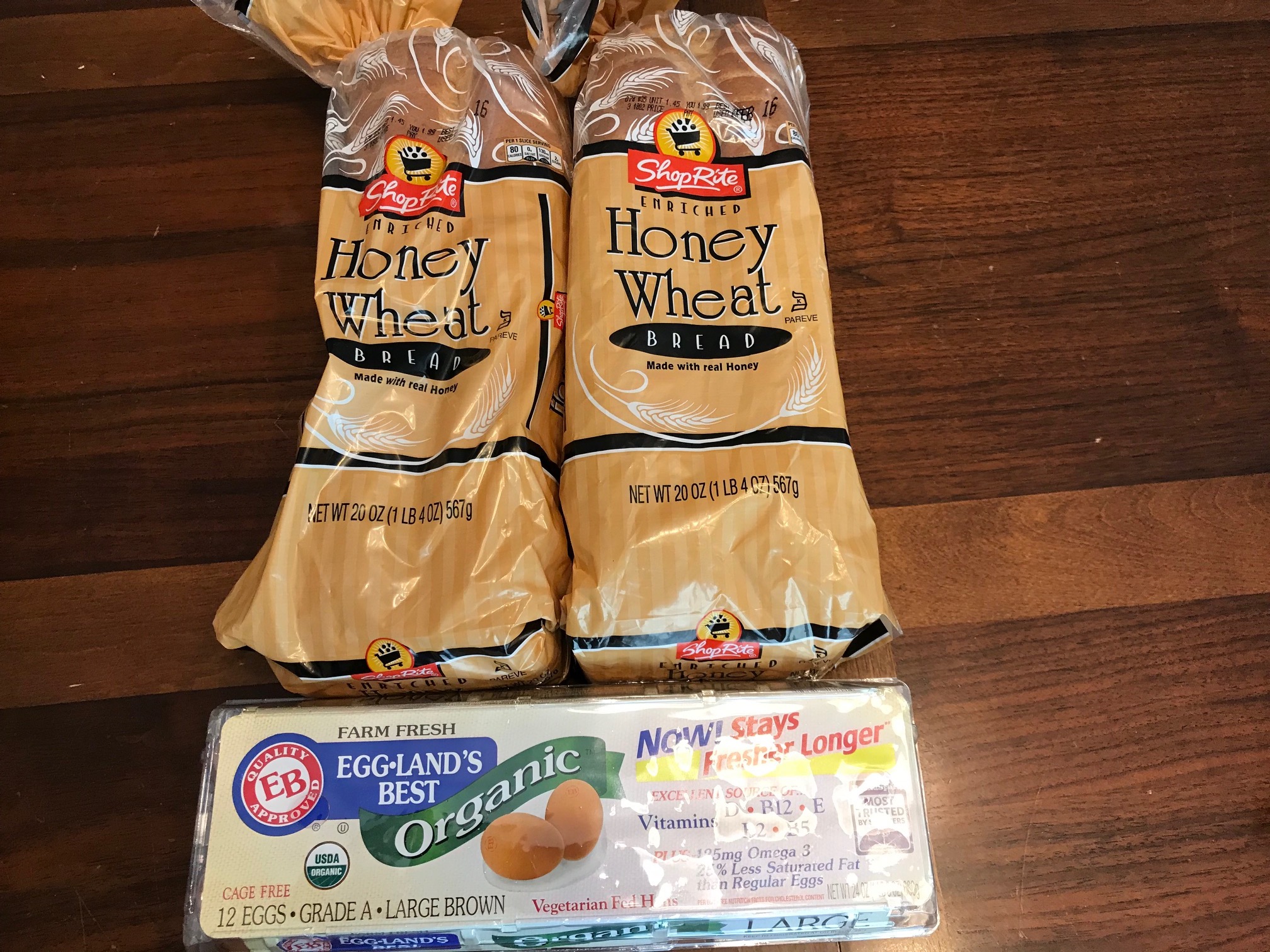 ---
I spent $51.69 at Aldi
I saved almost $20.00 or 28% by shopping at Aldi compared to ShopRite this week. The price for the apple cider vinegar is the same at both stores and I spent more on broccoli at Aldi. Normally the prices are lower at Aldi for produce so I need to look at that section of the flyer more closely each week.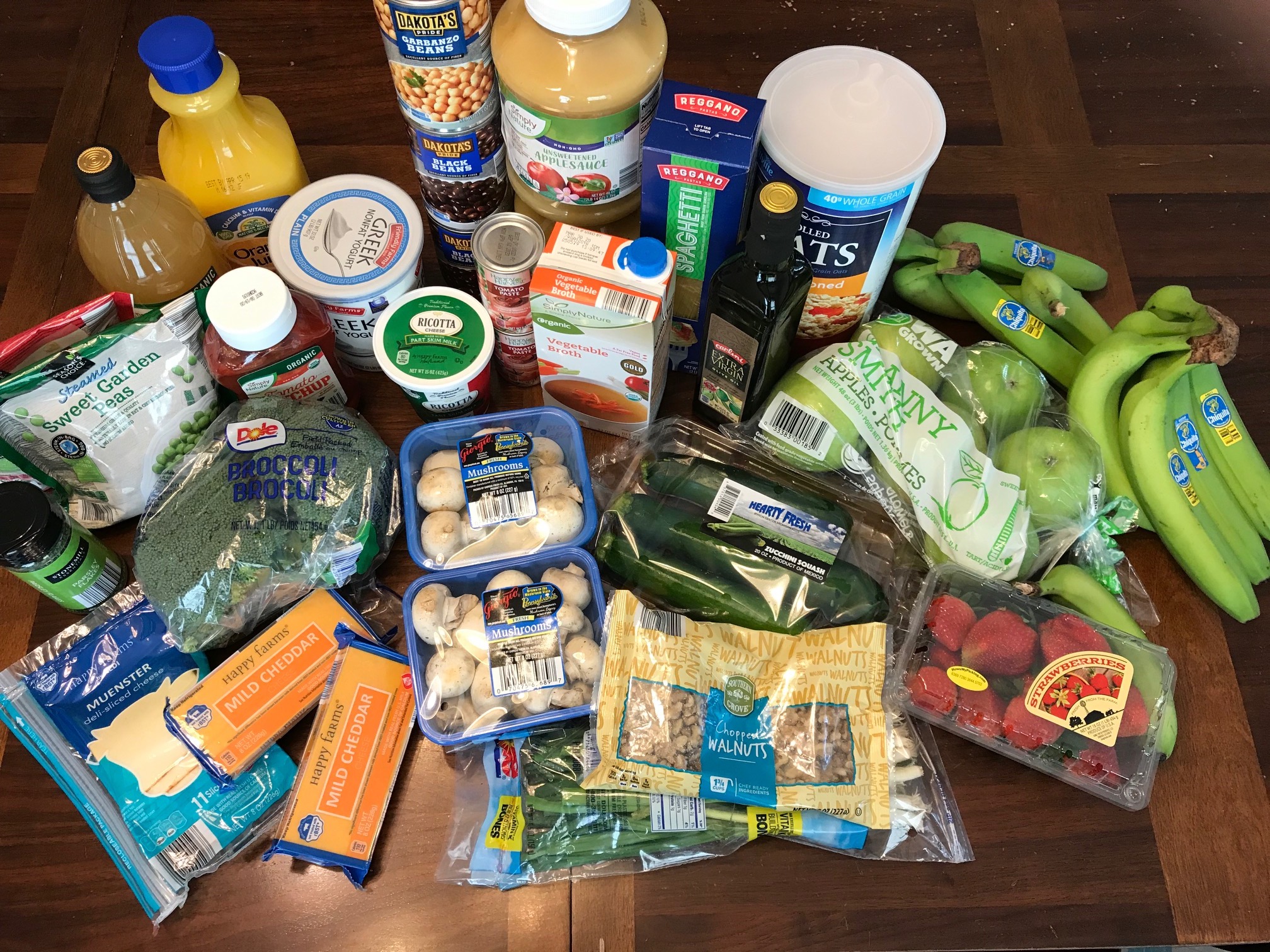 ---
Subscribe
Join the newsletter to get the latest updates.
---