As I continue to shop on Sundays, I am considering adding a second trip to the stores on Fridays depending on our plans for that Saturday. If we are going out for most of the day, I'll pick up some fresh fruit and other food for a picnic. Our grapes were gone by Monday night!
Why shop again? On our first full weekend of summer vacation I spent an additional $73.99 on food outside of the house.
Friday: $15.00 at the beach (year end party for the 1st graders)
Saturday: $11.00 at a bakery (opening day at the Farmer's Market)
Saturday: $7.00 at Dairy Queen (the difference after using our youngest son's $5.00 gift card from his teacher)
Saturday: $33.00 on Pizza (there was left overs for lunch on Sunday)
Sunday: $7.99 on a coffee cake for Father's Day
---
This Father's Day I went to 3 stores and then back to Aldi for 2 additional items that were not on the list. My husband wanted rice and beans for dinner and I found a great recipe to try after I got home from my original shopping trip. Since I needed to go out later in the afternoon, and it was Father's Day, I went back to Aldi for the tomato sauce and green peppers. Two ingredients that I was missing to make the beans. They turned out great, but I would cut down on the salt.
So far, I spent $103.51 on groceries. This total includes the fig bars for summer camp lunches that I purchased at Target that are not shown in the pictures below.
---
I spent $53.48 at Aldi on 2 trips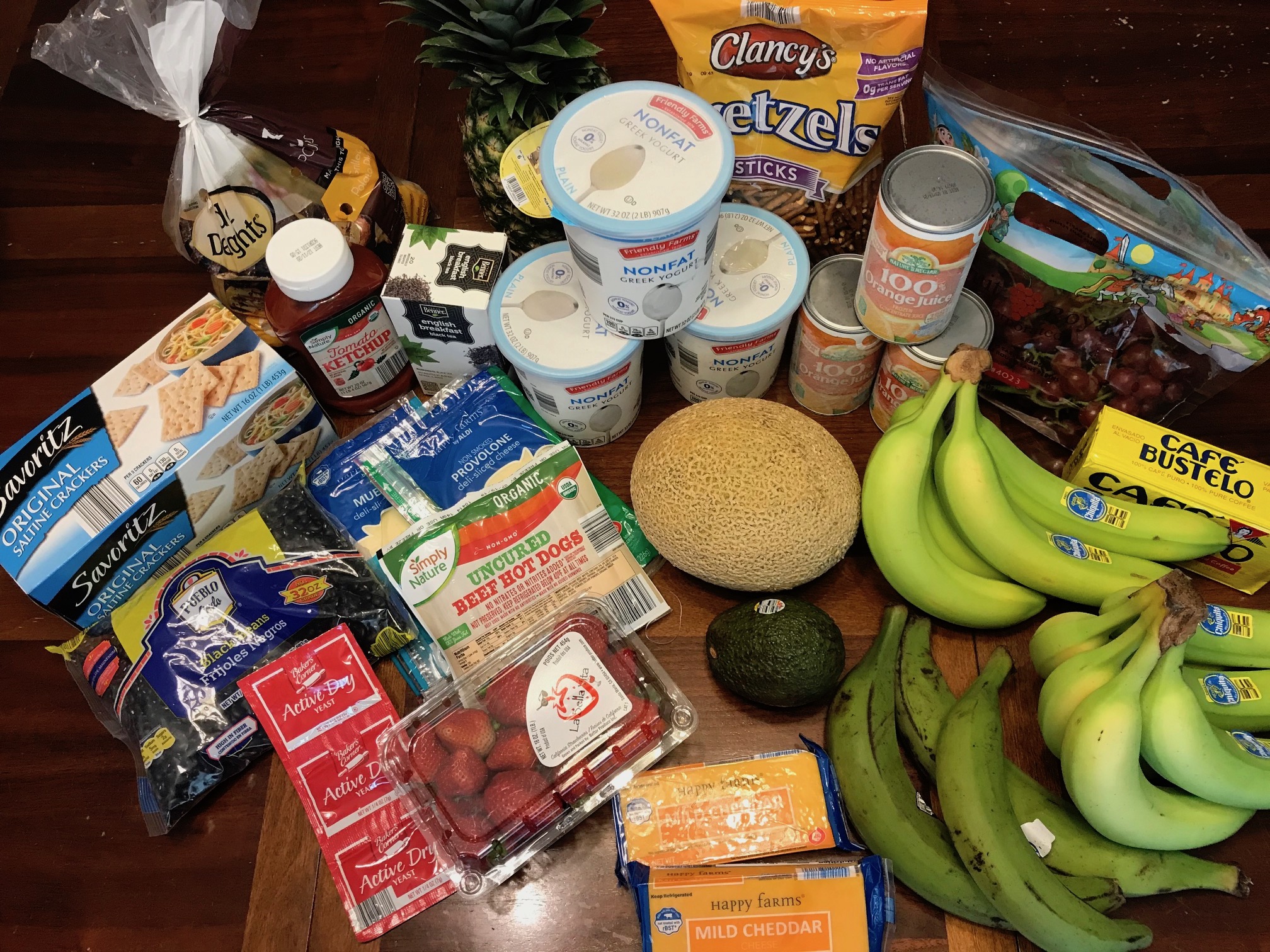 ---
I spent $28.10 at ShopRite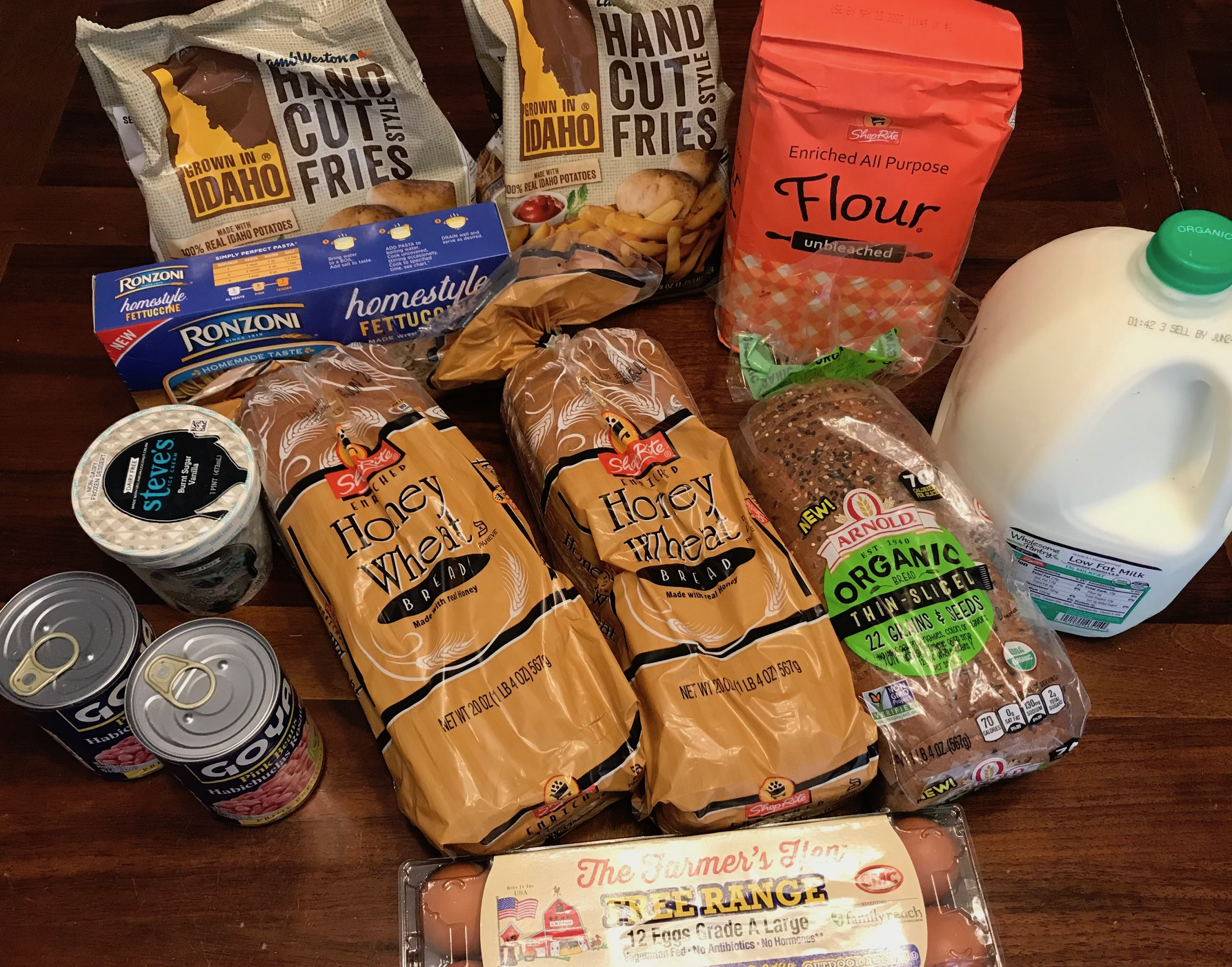 As of May 5, our local ShopRite no longer stacks coupons. Now that I cannot combine a clipped coupon with the digital coupons on ShopRite's site, I am not spending as much I had earlier in the year. Also, I've noticed the number or coupons I am using has decreased. However, I still shop the sales and earn extra savings with Ibotta!

This week I earned $2.74 at ShopRite from Ibotta:
Ronzoni®: $1.99
Arnold® Organic Thin-Sliced Bread: $0.75
---
I spent $19.54 at Whole Foods Market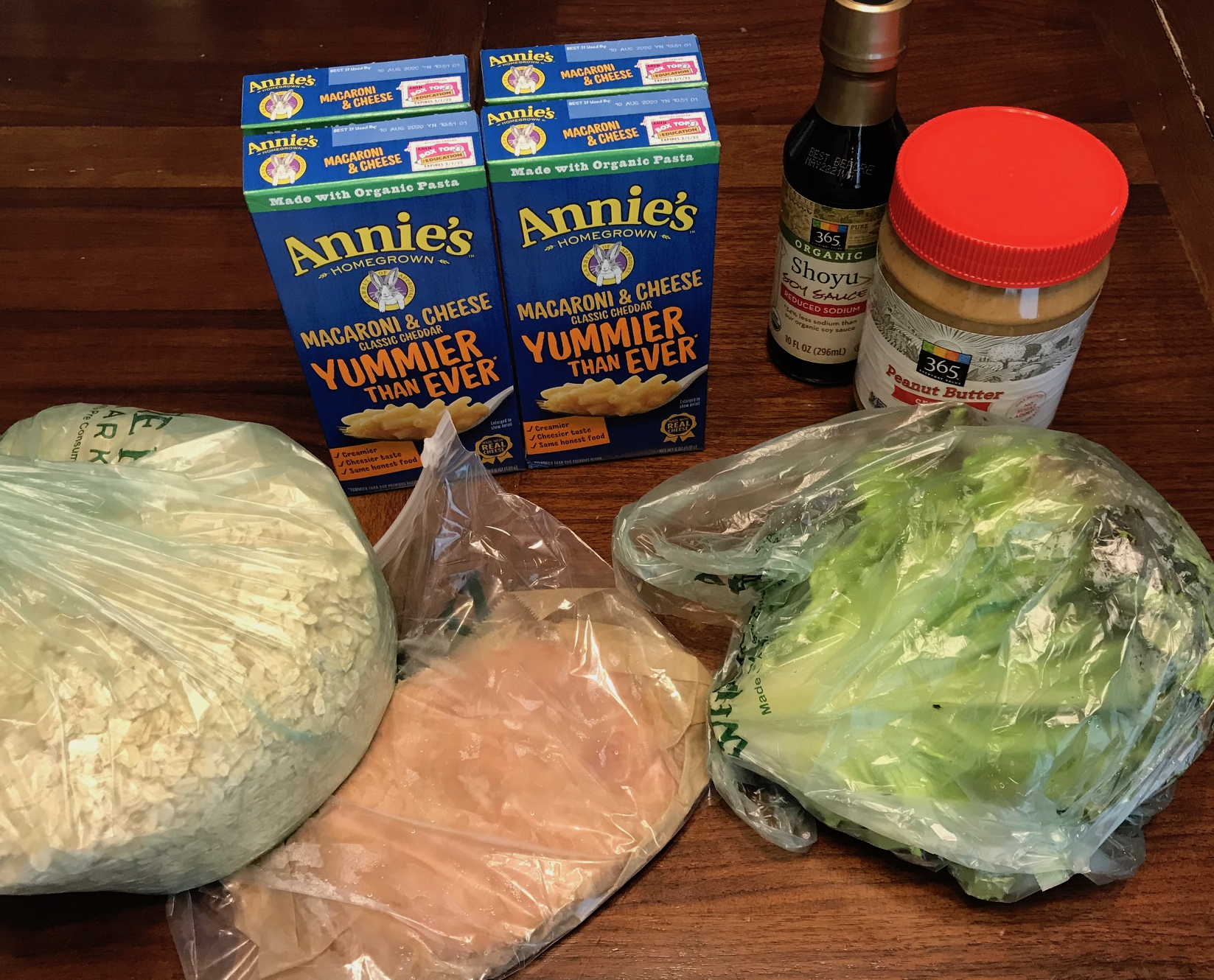 This week I shopped the sales and used my Prime membership, a coupon, and the BYO bag discount to save $7.02 off the regular prices.
By shopping Sundays as a Prime member, I saved an additional 20% off the sliced deli ham.
Try Amazon Prime 30-Day Free Trial
---
Subscribe
Join the newsletter to get the latest updates.
---