Here are my shopping trips for the week of December 9. I went to 3 stores in 2 days. I spent $114.00 so far this week.
Simple Grocery Deal Tip: If you see an item is missing from the shelf, ask an associate if it is still available or in the back. I was able to cross everything off my list at Trader Joe's because the associate found the frozen pineapple in the back. They were so busy on Sunday that they didn't have time to restock the item. Even though Trader Joe's is relatively close to where I live, I didn't want to go back just for pineapple.
Sunday, December 9
I spent $23.29 at Trader Joe's
Trader Joe's has some of the best prices for frozen fruit, so it is still on my list of stores to shop at. I go once a month and save over $5.00 with each trip. That's over
$60.00
a year. My kids love looking for the pirate and parrot in the store. They can't wait to get their "treasure", which is usually a cereal bar or lollipops!
Here is my list: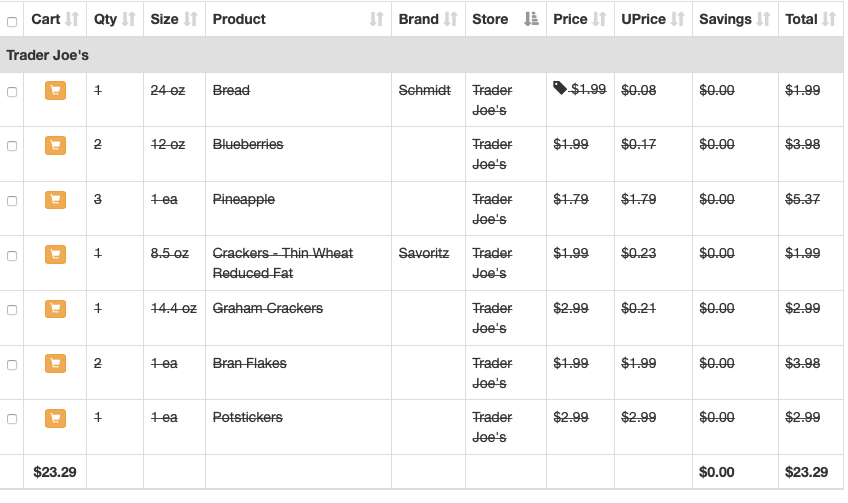 ---
Monday, December 10
I spent $43.17 at Aldi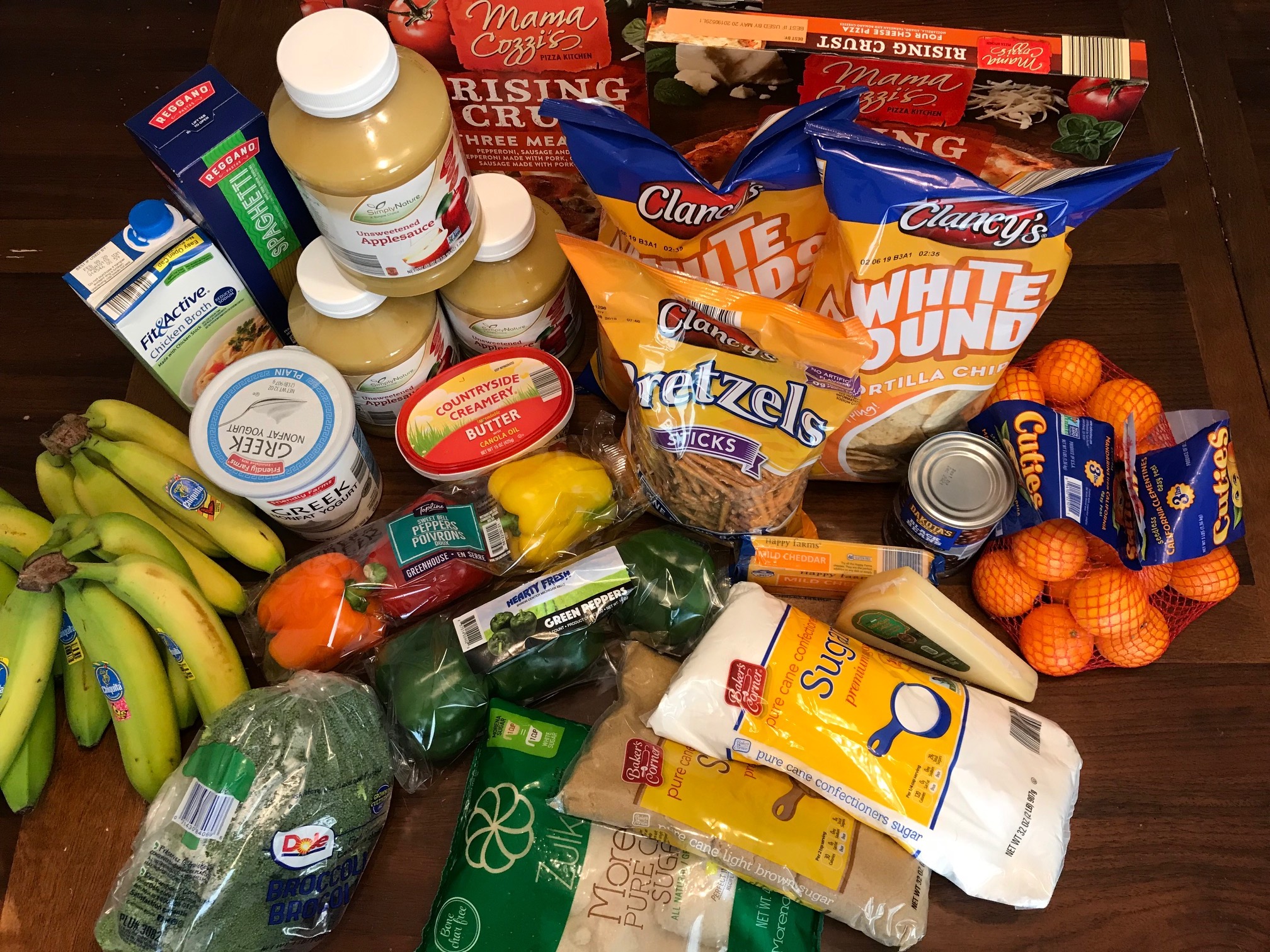 Here are the items that I shopped for at Aldi because they were cheaper than ShopRite. Shopping at Aldi saved me $24.61 this week!
Item|Qty.|Aldi - Total Spent|ShopRite Price|
---|---|-|---|-------|
Applesauce|3 @ $1.89|$5.67|3 for $7.00
Chicken Broth|1 @ 1.19|$1.19|$1.50
Black Beans|1 @ $.49|$0.49|$0.75
Multi Peppers 3pk.|1 @ $2.49|$2.49|$6.49
Green Peppers 3 pk.|1 @ $1.79|$1.79|$2.25
Plain Greek Yogurt|1 @ $3.49|$3.49|$5.19
Parmesan Cheese|1 @ $3.79|$3.79|$4.78
Pretzels|1 @ $0.59|$0.59|$1.89|
Powdered Sugar|1 @ $0.95|$0.95|$1.88
Brown Sugar|1 @ $0.95|$0.95|$1.88
Pure Cane Sugar|1 @ $1.95|$1.95|$3.99
Bananas|5.72 lb. @ $0.44|$2.51|$3.37
Canola Butter Spread|1 @ $2.29|$2.29|$2.50
Block of Cheese|1 @ $1.69|$1.69|$1.99|
Broccoli Crowns|1 @ $1.79|$1.79|$2.99
Tortilla Chips|2 @ $0.89|$1.78|$3.98
Rising Crust Pizza|2 @ $2.69|$5.38|$9.98
Spaghetti Noodles|1 @ $1.39|$1.39|$2.38
TOTAL||$40.18|$64.79|
I spent $47.54 at ShopRite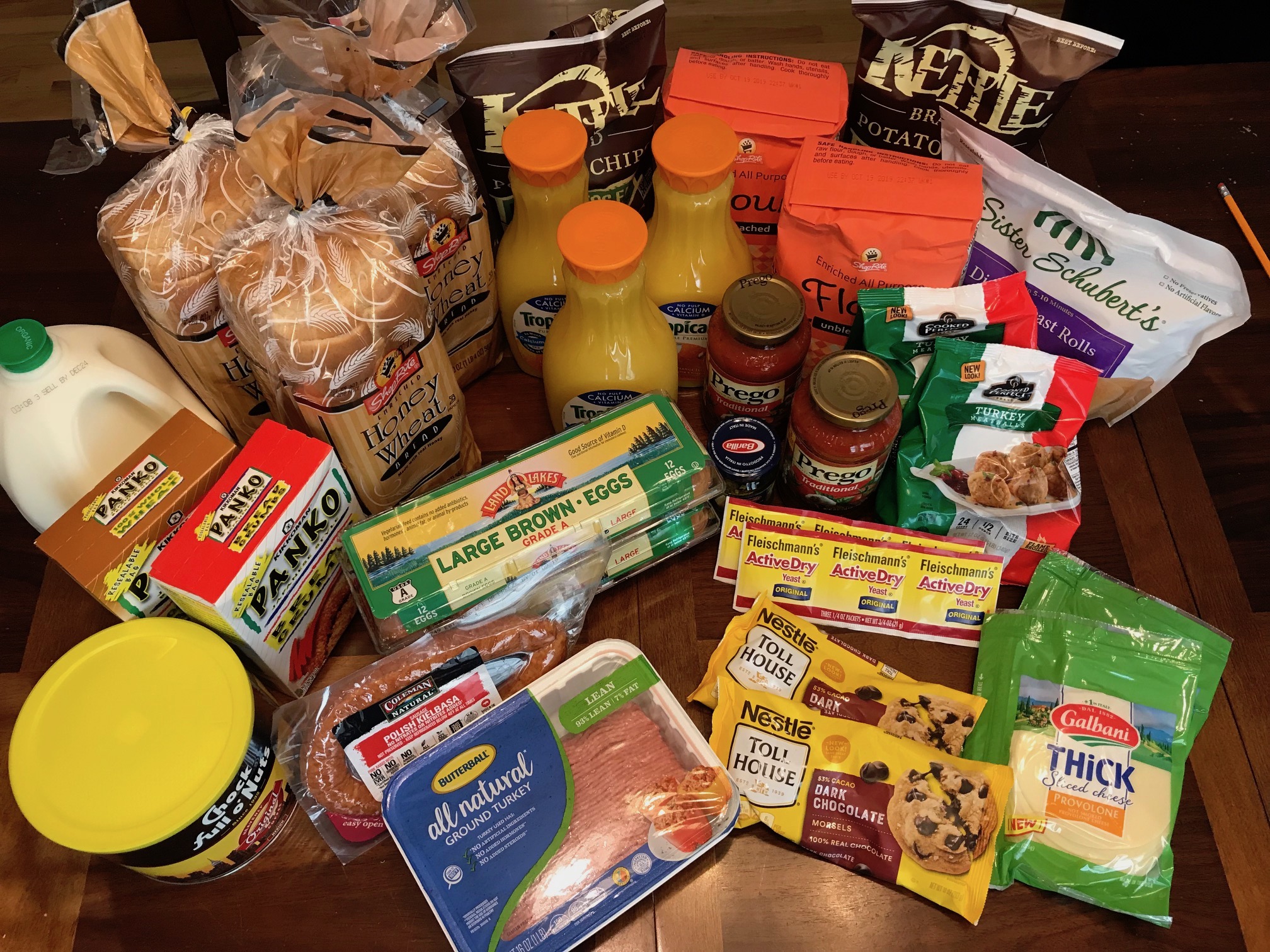 Here are the items that I shopped for at ShopRite because they were cheaper than Aldi. Shopping at ShopRite saved me $9.30 this week!
| Item | Qty. | Aldi Price | ShopRite Price after coupons |
| --- | --- | --- | --- |
| Flour | 2 @ $1.29 | $2.58 | $1.98 |
| Coffee | 1 @ $4.79 | $4.79 | $3.99 |
| Chocolate Chips | 2 @ $1.69 | $3.38 | $3.00 |
| Milk | 1 @ $5.65 | $5.65 | $4.99 |
| Pesto | 1 @ $2.29 | $2.29 | $0.79 |
| Sliced Cheese | 2 @ $1.79 | $3.58 | $2.00 |
| Eggs | 2 @ $2.29 | $4.58 | $3.00 |
| Bread Crumbs | 2 @ $.99 | $1.98 | $0.58 |
| Yeast | 2 @ $0.89 | $1.78 | $0.98 |
| TOTAL | | $30.61 | $21.31 |
Here is my list for Monday, December 10: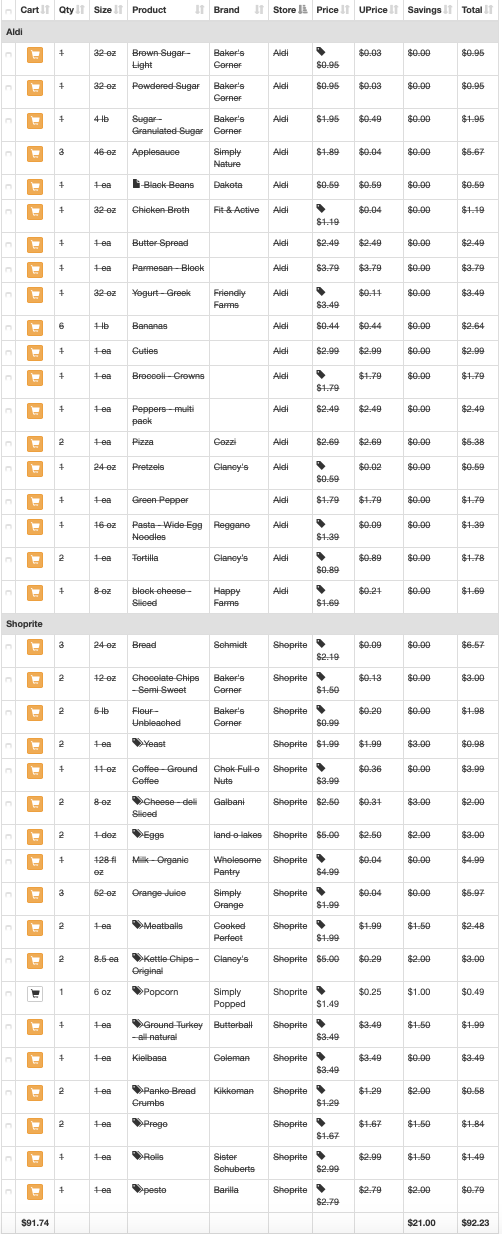 ---
---