So far I spent $96.56. I shopped four stores this weekend. Well 5, if you count Target. I included the Goldfish I bought for $7.49 on Friday toward this week's $100.00 budget. While I would love to limit my grocery shopping trips to 1 store, I went to 4 to keep my spending under $100.00.
I had not planned on going to Trader Joe's but as I shopped for a coleslaw mix at Whole Foods I realized I could save $1.30 by adding the fourth stop. Also, the mix includes a dressing that is very good! Since I drive past Trader Joe's on the way home from Whole Foods Market, I stopped to pick up the coleslaw and cereal shown below.
---
I spent $49.45 at Aldi
I saved over 33% off the prices at ShopRite this week. Check out the weekly comparison here.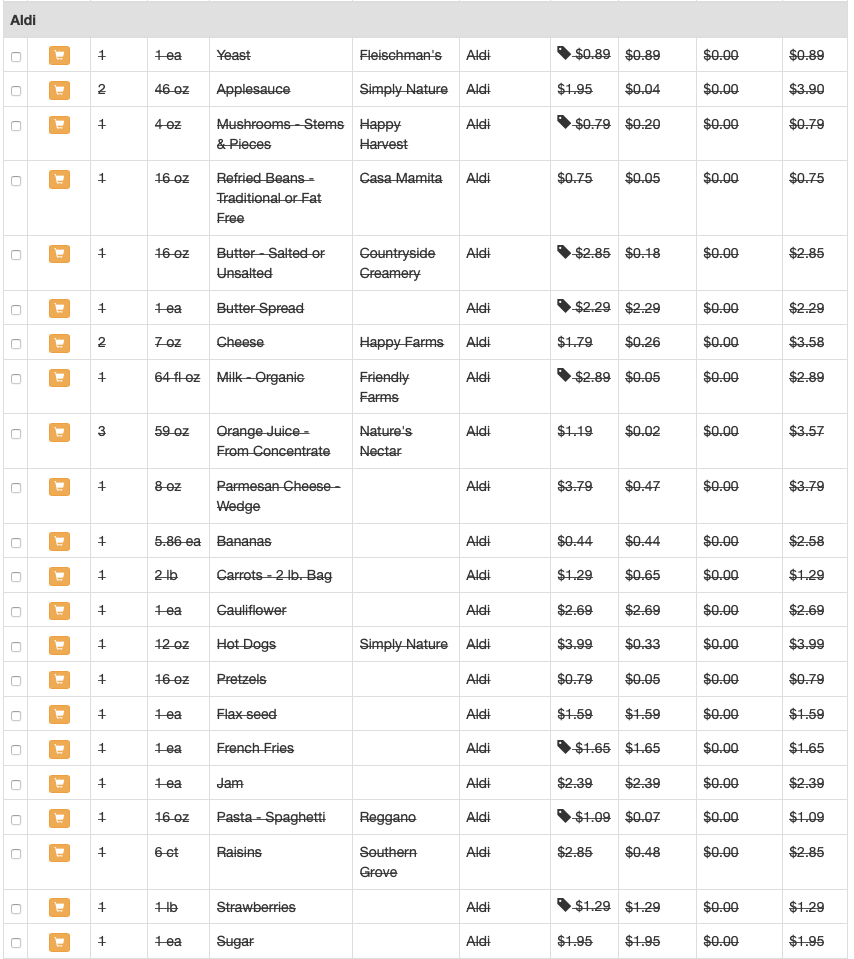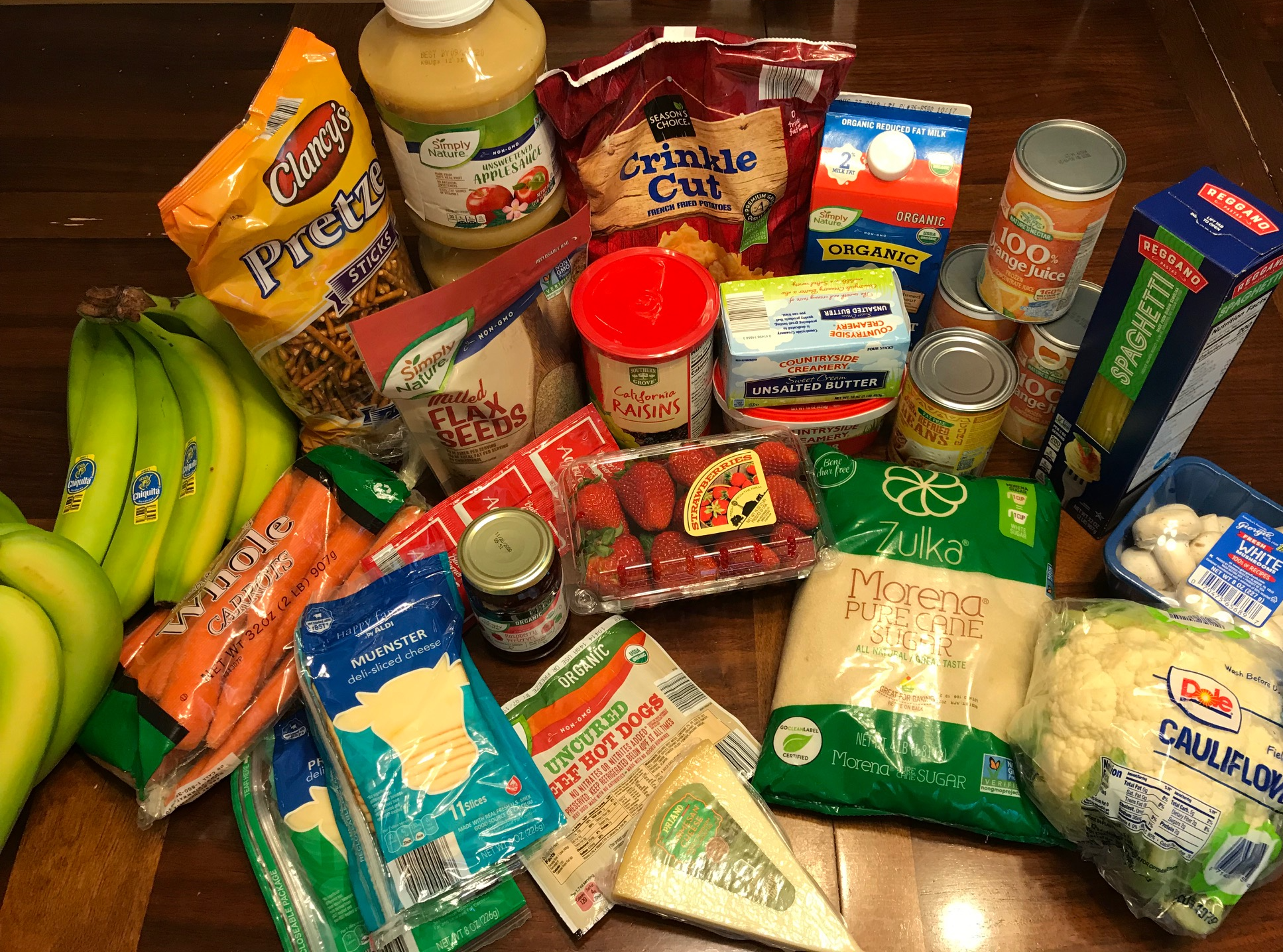 ---
I spent $15.65 at ShopRite

I spent $17.60 at Whole Foods Market and $6.37 at Trader Joe's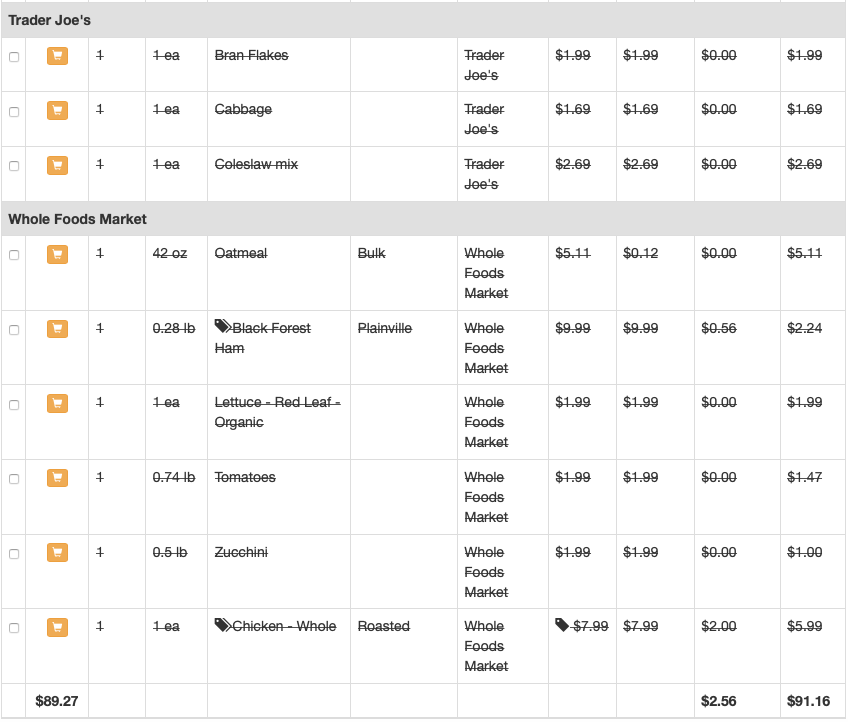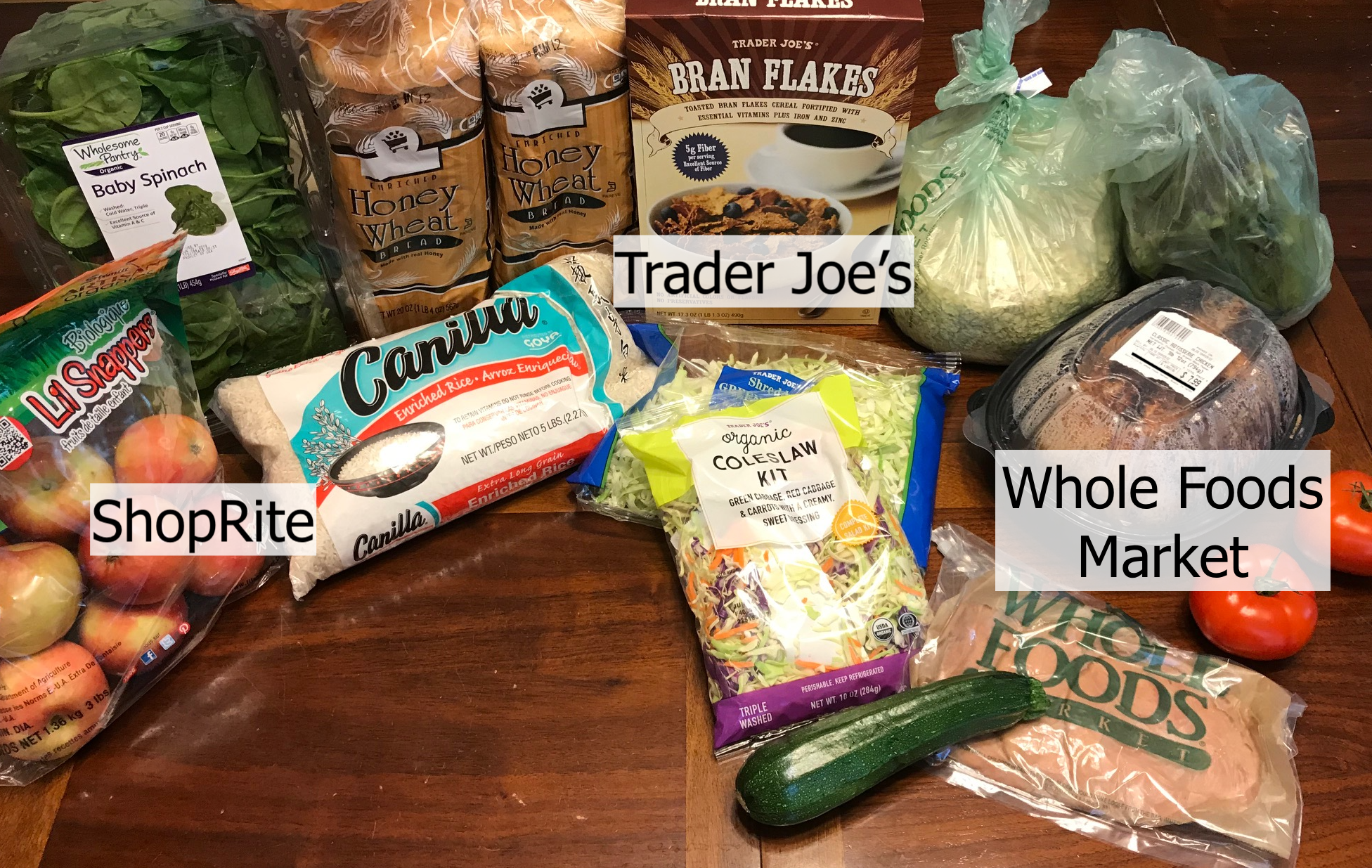 ---
Subscribe
Join the newsletter to get the latest updates.
---