I considered myself a monthly budgeter until I realized that I started my April budget on March 31, totaling 5 shopping weeks. I normally shop on Sundays and/or Mondays with a budget of $125.00 a week or $500.00. This month I didn't take into account the extra week. I guess my budget took a vacation like we did.
Why did I bust this month's budget?
Visiting Family in NC/SC: We travel by car and bring our lunch and lots of snacks. Once we got to our destination, we purchased some lunch and dinner items, as well as food for the trip back home. We did not eat out a lot, getting take out on our middle son's birthday. We spent $115.12 on food for vacation. We still have some it in our pantry, like goldfish, pretzels, and graham crackers!
Birthday: Our first April birthday was during our vacation. We picked up a cake and croissants for the birthday boy who doesn't like cake.
Another Birthday: Our second birthday was a week after we returned. I purchased another cake, ice cream, and the remaining ingredients for our oldest son's birthday dinner.
Feeling a bit frustrated for spending so much this month, I reviewed my monthly totals for 2019. I am still on budget, by pennies, averaging $124.79 a week. I got that number by totaling the months and dividing by 17, the number of weeks I have shopped so far this year.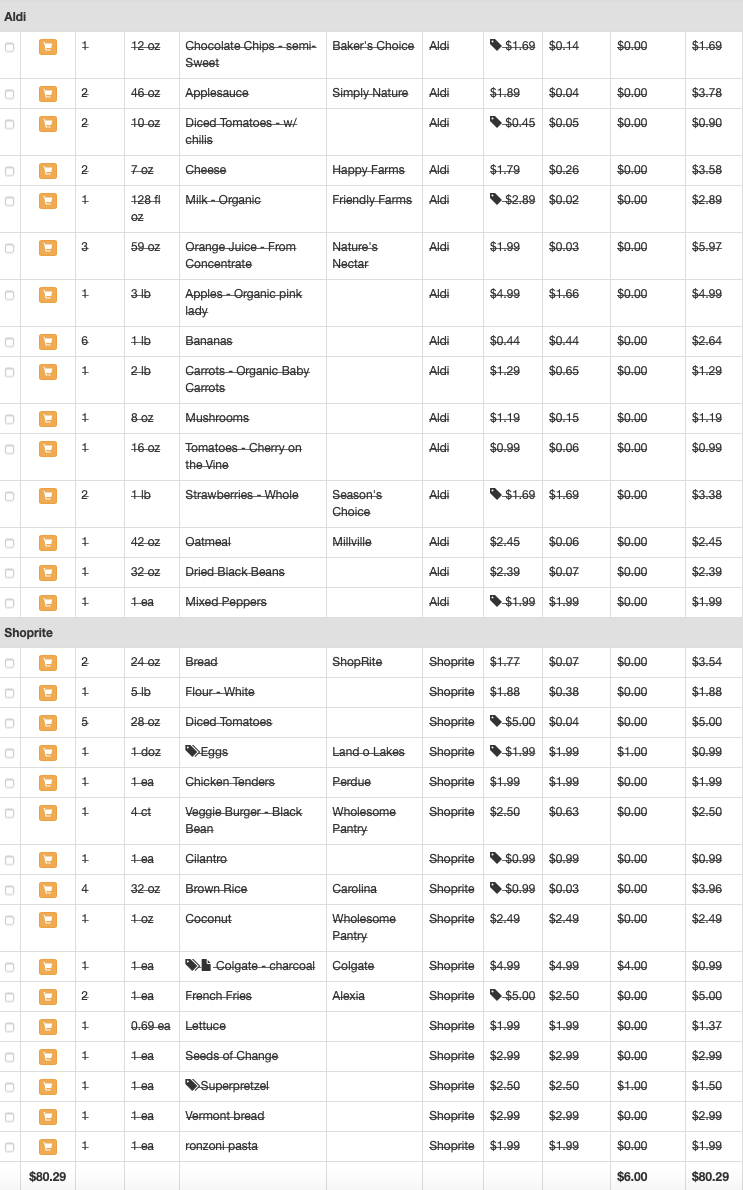 I spent $36.72 at Aldi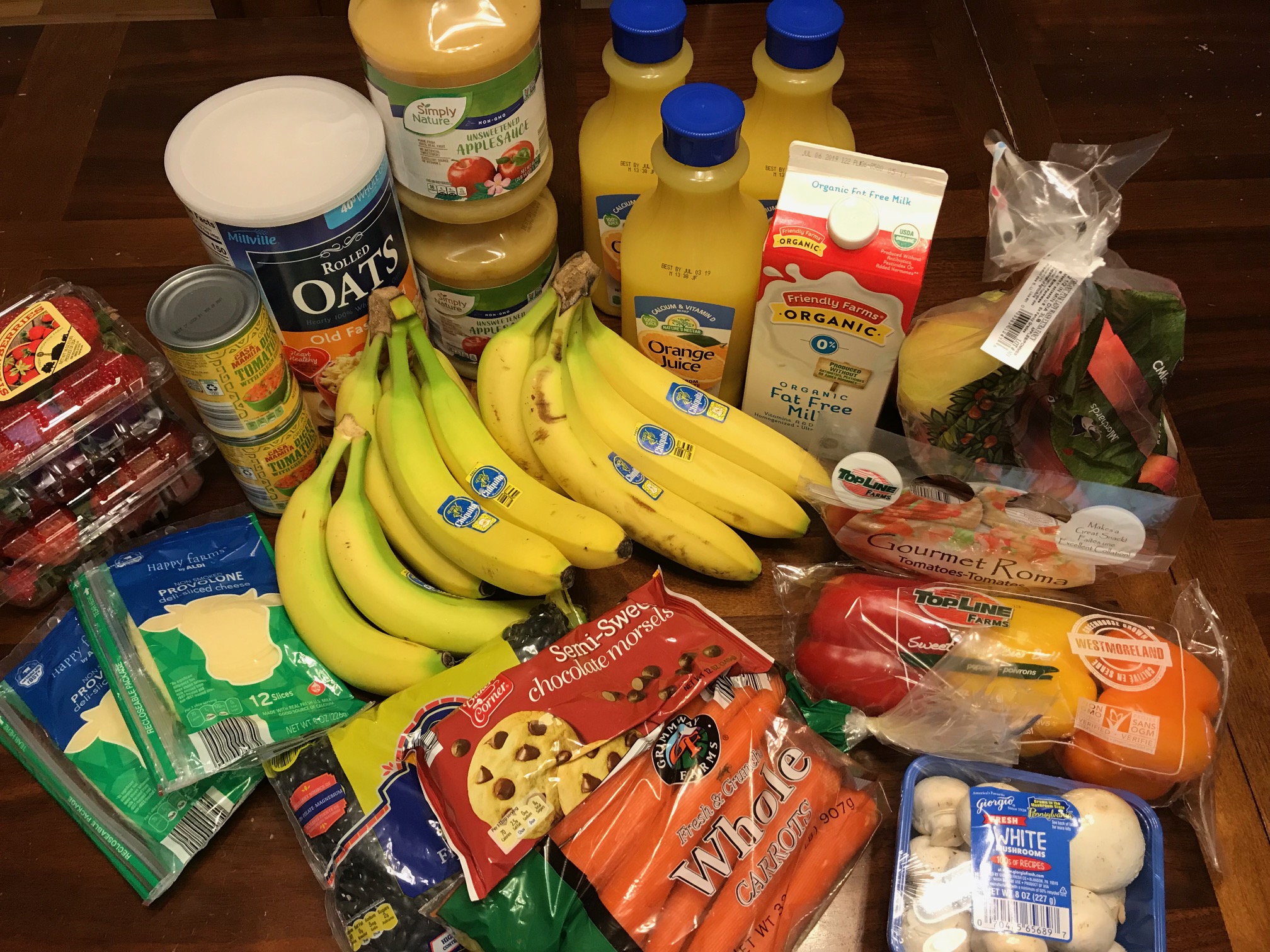 Simple Grocery Deal Tip: Know your prices and, if you can, total your grocery list prior to shopping. I noticed my total for Aldi on the list below was $2.00 lower than what was on the receipt. I knew something was off, considering the price of bananas is the only one that is based on weight that would change the total at checkout. Normally my total is off by pennies, not dollars. I checked the receipt to find that I was charged the regular price for strawberries not the sale price of $1.69. Aldi refunded me the original amount paid, $5.38, and I kept the strawberries!
---
I spent $40.17 at ShopRite
I saved over 42% off the regular prices this week.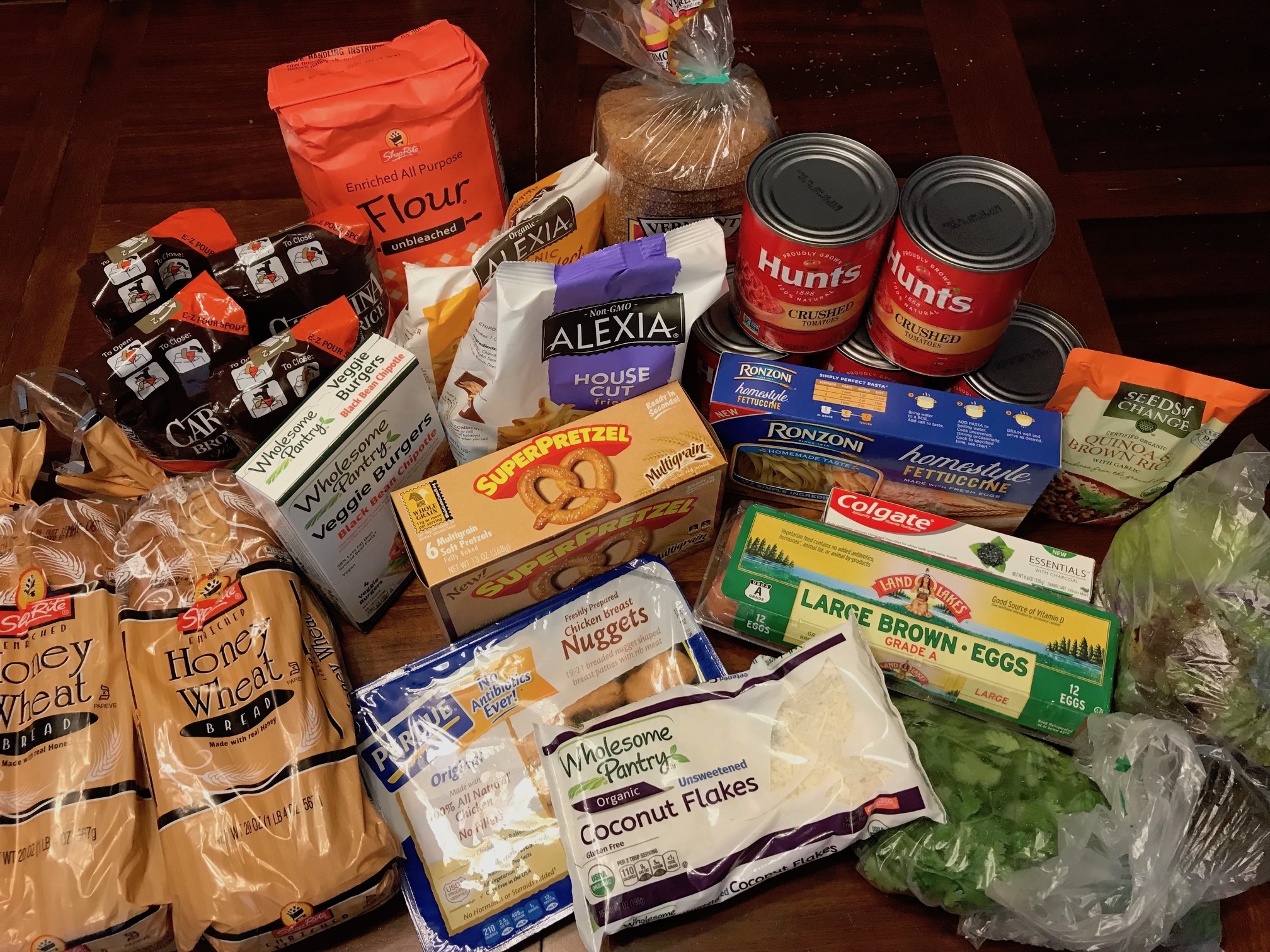 ---
Subscribe
Join the newsletter to get the latest updates.
---