It was a small trip to Costco this month because I went over my $100.00 monthly budget on 2 additional trips in September. One trip was a return and the other trip was for gas so I picked up 2 items on sale. Fortunately, we are so close to Costco, that these extra trips don't make a dent in the gas tank!
I spent $72.30 this month.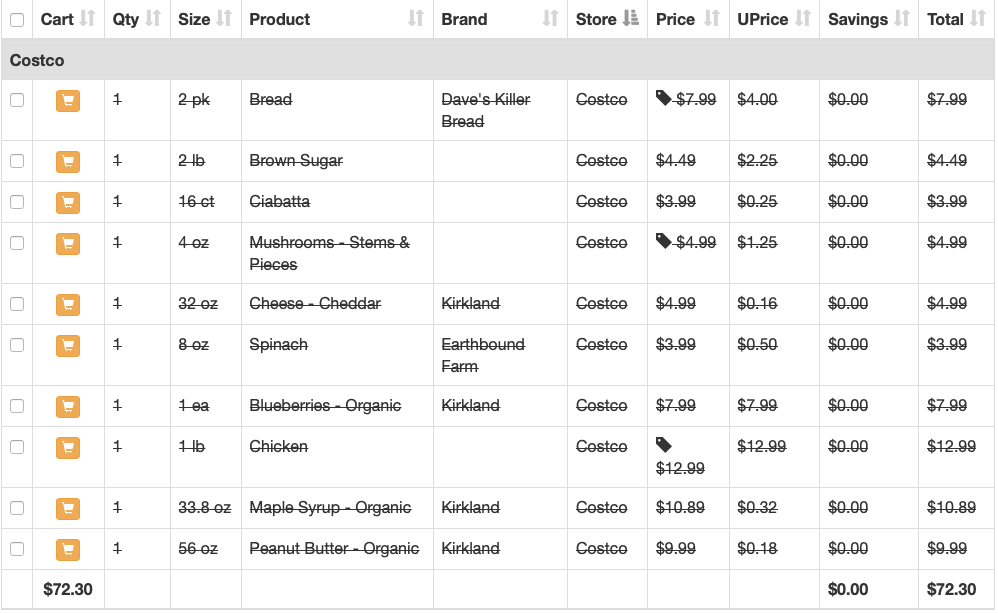 How I Use What I Buy...
Blueberries: Used in oatmeal, pancake topping, and muffins (Breakfast & Snacks)
Brown Sugar: Used for baking and as a topping for oatmeal (Breakfast & Snacks)
Bread: Sandwiches, toast, and bread crumbs (Breakfast, Lunch, & Dinner)
Cheese: Sandwiches, and a fixing for tacos Breakfast, Lunch, & Dinner
Chicken Nuggets: Oldest son's dinners (Lunch & Dinner)
Ciabatta: Dinner with pasta
Maple Syrup: For pancakes and baking. (Breakfast)
Mushrooms: As an ingredient in Veggie Burgers, and a simple pasta sauce
Peanut Butter: Energy bites, breakfast toast, and sandwiches (Breakfast, Lunch, & Baking)
Spinach: Ingredient in Veggie Burgers, salads, sandwiches, and sauteed (Lunch & Dinner)
In February, I switched to a vegetarian diet and my husband eats meat on occasion. 2 out of our 3 children who still live at home eat chicken. 1 out of those 2 eat beef. So my meal planning is always fun!!!!
---
Subscribe
Join the newsletter to get the latest updates.
---