Although in some places, the weather feels more like July, it's officially fall! Check out the latest Aldi Finds Sneak Peek for the week of September 26. Be sure to search the list below for more items not shown in the flyer. Search over 90 items this week, including Halloween candy, fall-themed snacks, and more.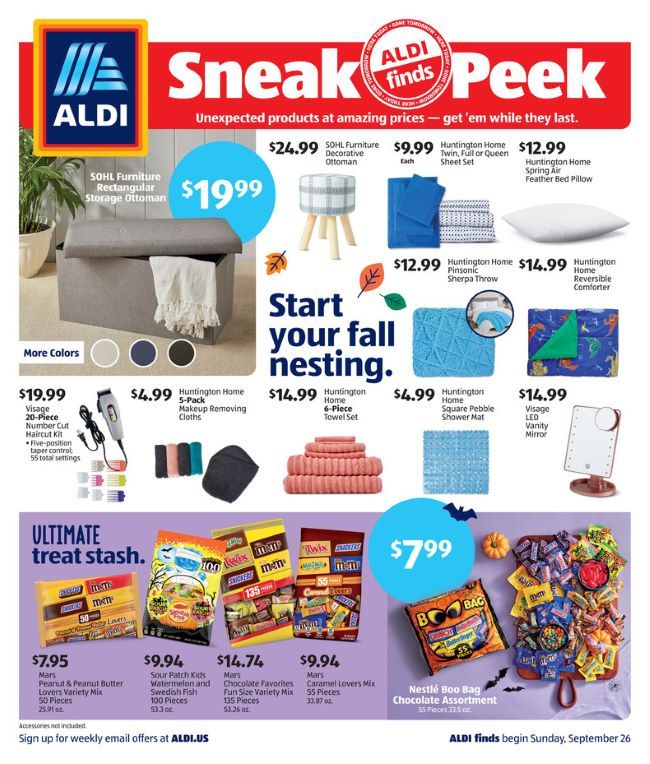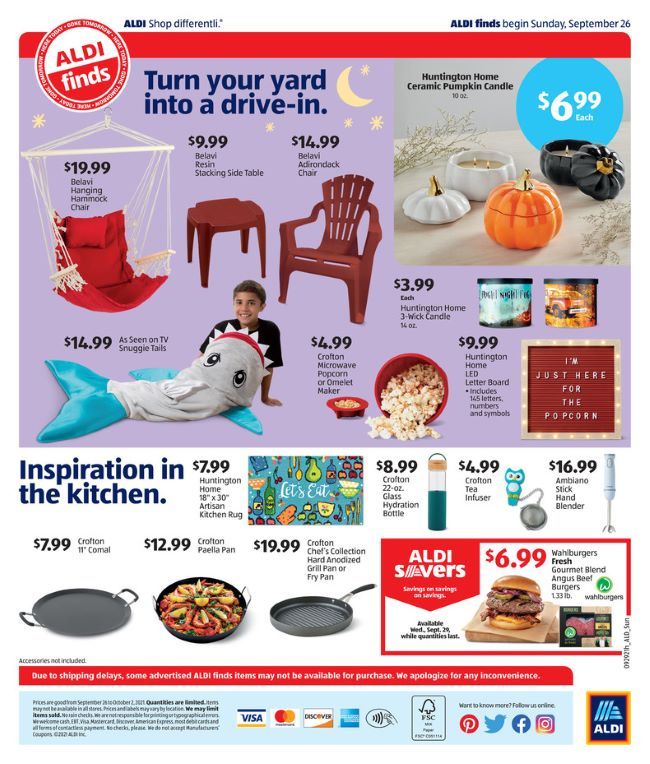 ---
Aldi Finds for the Week of September 26
---
Shipping Delays
The following items may not be in stock this week because of shipping delays. Check your local store for availability.
Egg Poacher
DB Rectangular Storage Ottoman
Bagless Upright Vacuum
19 Stitch Sewing Machine
Store Availability
The following items are marked as "not be available in all locations". Product availability vary per store regardless of shipping delays.
Gino's East Cheese or Combo Deep Dish Pizza
5" Exotic Plant Assorted Varieties
State of Brewing Chocolate Stout
See Price in Store
Below is the list of items that do not have a price this week. They are listed as "see price in store":
Wahlburgers Hickory Smoked Bacon
State of Brewing Chocolate Stout
Happy Farms 2% Milk Mild Cheddar or Mozzarella Shredded Cheese
---

---

---
---
Subscribe
Join the newsletter to get the latest updates.
---