I am not sure what Halloween will look like this year but the stores are stocked with plenty of candy.  From chocolate to hard candy there are Halloween treats for everyone at every price. Here are some of the prices from the stores I shop at, including Amazon.
---
Aldi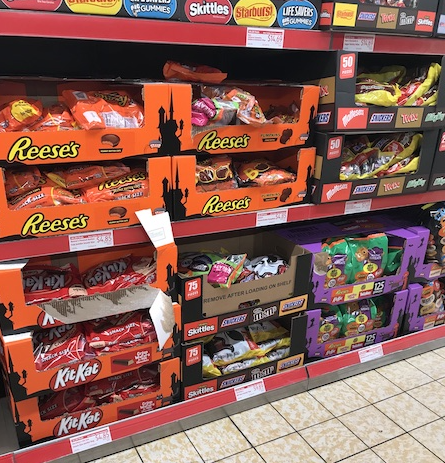 Our local Aldi
Click
here
for our Aldi Halloween price list with product details and unit pricing. Use the list when comparing the prices to those of your local grocery stores. If you are like me, I shop at more than one store!
If you are a
Costco
, check out the selection below. Feel like skipping the stores? Order from Amazon. Check out their deals
below
.
Target
also has a sale this week.
---
Costco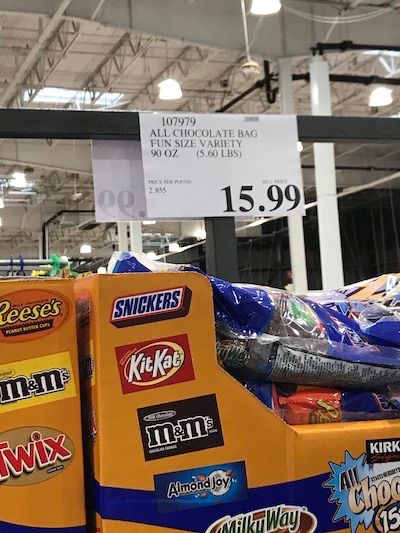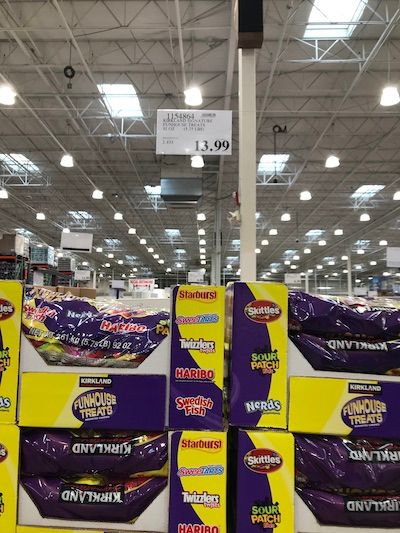 | Product | Costco Price | Contents | Size | Price Per Piece |
| --- | --- | --- | --- | --- |
| All Chocolate Bag (Fun Size) | $15.99 | Snickers, Kit Kat, M&Ms, Almond Joy, Milky Way, Crunch, Reese's, Peanut M&Ms, and Twix | 90 oz./150 pieces | $0.106 each |
| Funhouse Candy Kirkland Signature | $13.99 | Assorted Candies; Nerds, Haribo, Swedish Fish, Life Savers Gummies, Sweetarts, Skittles, Twizzlers Twists, Starburst, and Sour Patch Kids | 92 oz. | $0.152 per oz. |