The Best No-Bake Treat: The Energy Bite
...make these little gems because they are that good and no baking needed.
To say these are my favorite thing is a bit of an understatement. I am obsessed with this sweet treat and I can eat 4 in a day with a good cup of tea! I pretty much make them weekly and can get a little cranky when I run out. Over time I've tweaked the original recipe by adjusting the amounts of some ingredients and adding my favorite ingredient: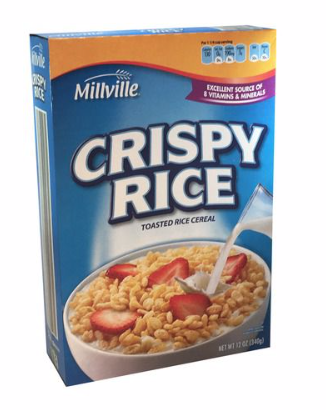 $1.39 at Aldi
---
My Revised Recipe
3/4 Cup of Peanut Butter (I use Costco Organic Peanut Butter)
1/3 Cup of Honey
1 teaspoon of Vanilla (I've substituted maple syrup when I've run out of vanilla)
1 Cup of Oatmeal
3/4 Cup of Crispy Rice Cereal Additional Crispy Rice Cereal added if mixture is too moist (Crushed by hand for more of a crunch)
1/4 to 1/2 teaspoon of Cinnamon
1/4 Cup of Pecans or Walnuts
1/4 Cup of Unsweetened Coconut (When I have it, if not double the pecans. Also, Aldi only has sweetened coconut. I found unsweetened coconut at our local ShopRite.)
1/2 Cup of Chocolate Chips (Most of the time I use regular chips, but I purchased the minis at Aldi last month.)
Other ingredients I add when on hand: ground flax seed, chia seeds, and pumpkin seeds.
Directions:
Mix the peanut butter, honey, and vanilla together.
Blend the oatmeal, cereal, cinnamon, pecans, and coconut in a mini chopper to desired consistency.
Combine the peanut butter mixture with oatmeal mixture.
Stir in the chocolate chips.
Place in refrigerator for 30 minutes or overnight.
Roll to desired size and enjoy!
---
---


---
Subscribe
Join the newsletter to get the latest updates.
---