Wow, here it is the last flyer of the month of February. For those stores that start their Aldi Finds sales on Wednesday, this will be the first for March!  
Coming next week: the waffle maker is back! This is my pick of the Sneak Peek flyer. I bought this a few years ago and use it often. Especially those weeks when Aldi is out of the frozen waffles.  
In this post: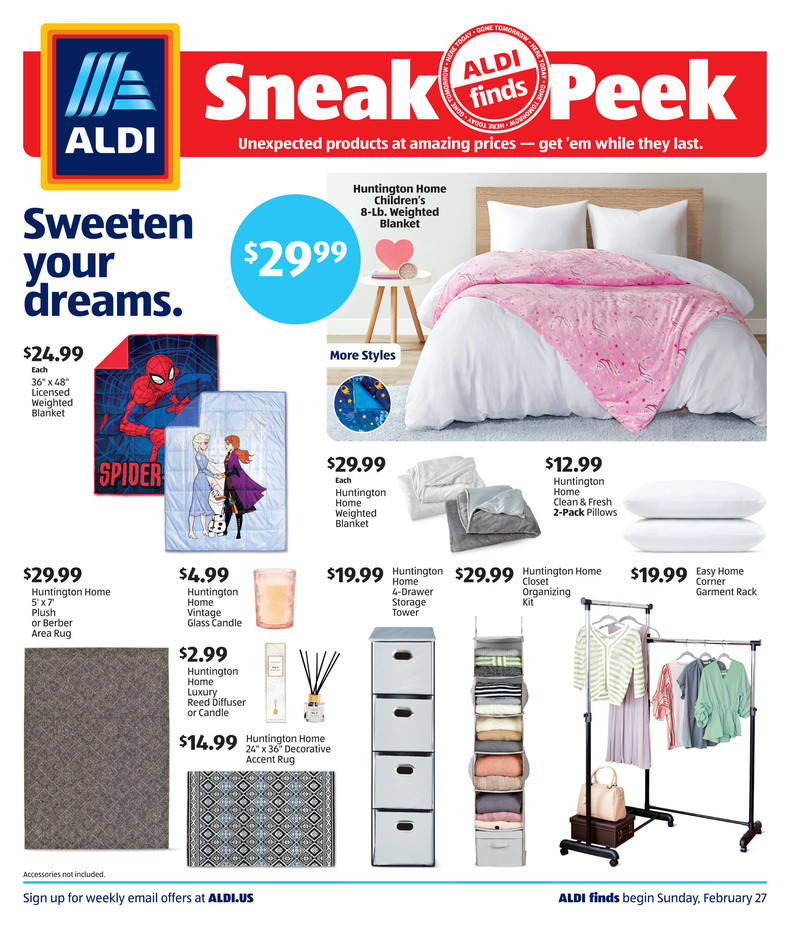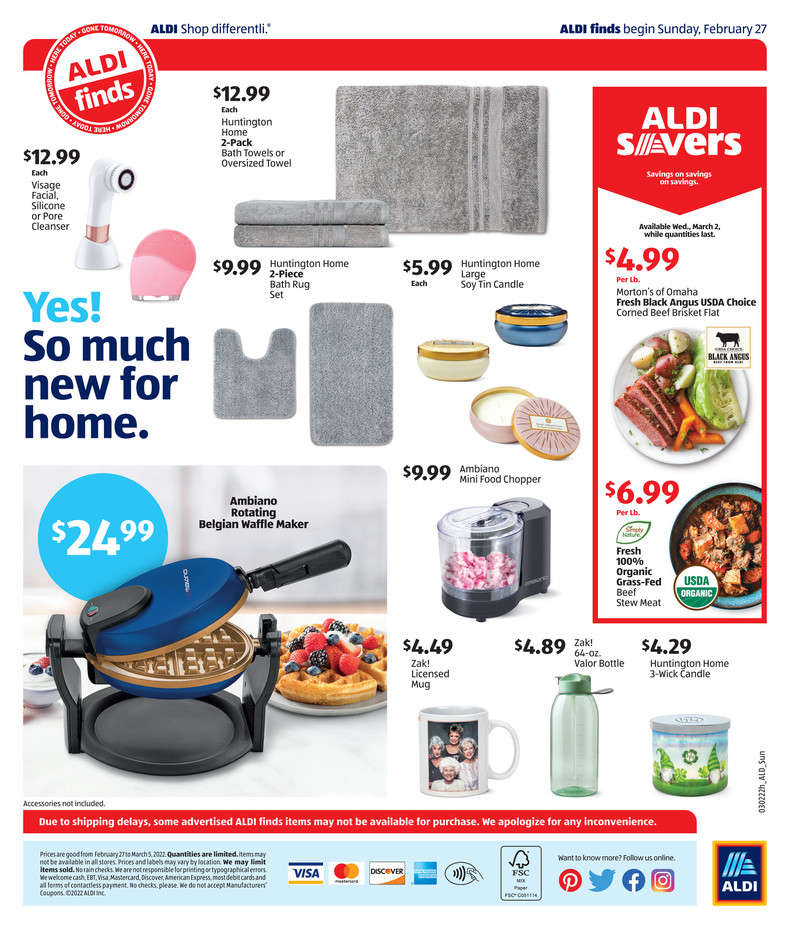 ---
Aldi Finds for the Week of February 27, 2022
---
Shipping Delays
The following products may not be available this week due to shipping delays this week. However, they may arrive at your store at a later date.
Personal Weekly/Monthly Planner
4 Drawer Storage Tower
24 x36 Decorative Accent Rug
2pc Bath Rug Set
---
Product Availability
Those items that are limited in availability can differ from those effected by shipping delays. That availability varies per store and state each week. Sale of alcohol depends on where you shop. Check out if your Aldi sells alcohol in your state here.
Aldi also notes the items where prices vary per store. Usually, a handful of products fall into this category weekly. Hopefully, your store is fully stocked with the Aldi Finds you are looking for. Below are those items that are listed as "not available in all stores" and/or "see price in store" for the week of February 27:
Product
Not Available
in All Stores
See Price
in Store
4" Foliage Assorted Varieties
X
Gardenline
Spring Bulbs
Assorted Varieties
X
X
Connellys
Mint Chocolate Country Cream
X
Maguires Stout
X
Benton's Fudge Mint
Striped Shortbread
X
Clancy's
Ranch or Cheddar
Veggie Straws
X
---
---

---

---
Subscribe
Join the newsletter to get the latest updates.
---