Here is the latest Aldi Finds for the week of August 22. There are not as many products, again, this week. I'm hoping that as we move toward the end of the year the Aldi Finds aisle will be fully stocked. We are slowly heading into a new season as Aldi is starting to stock their shelves with a few fall related products! Don't put away the grill just yet because Aldi is still featuring some great summer cookout ideas.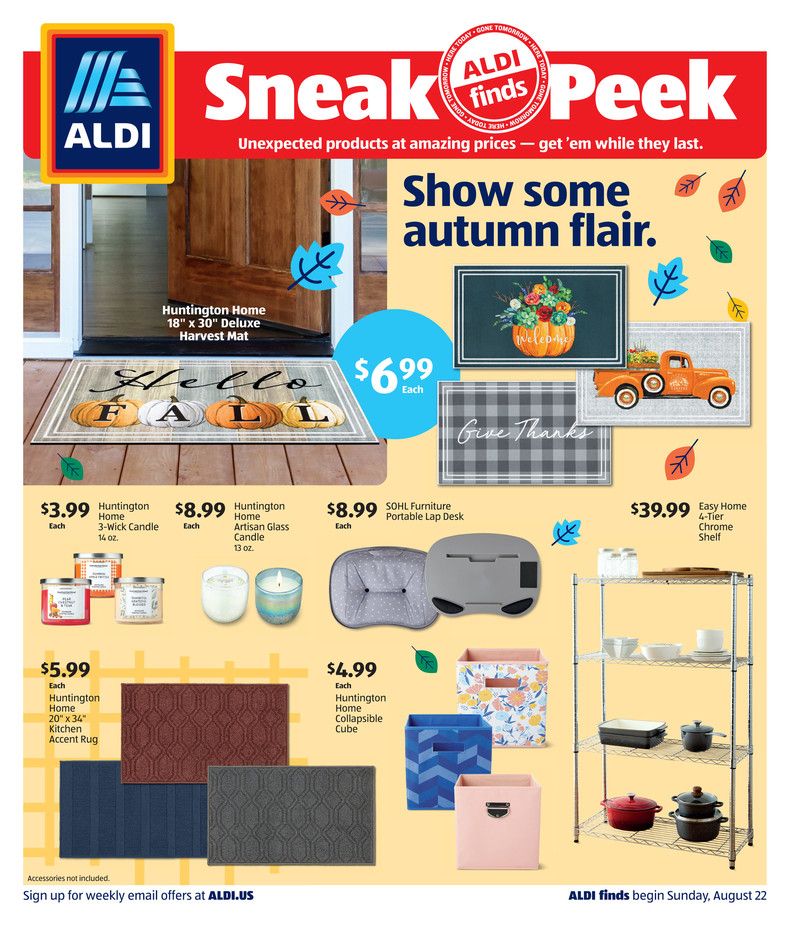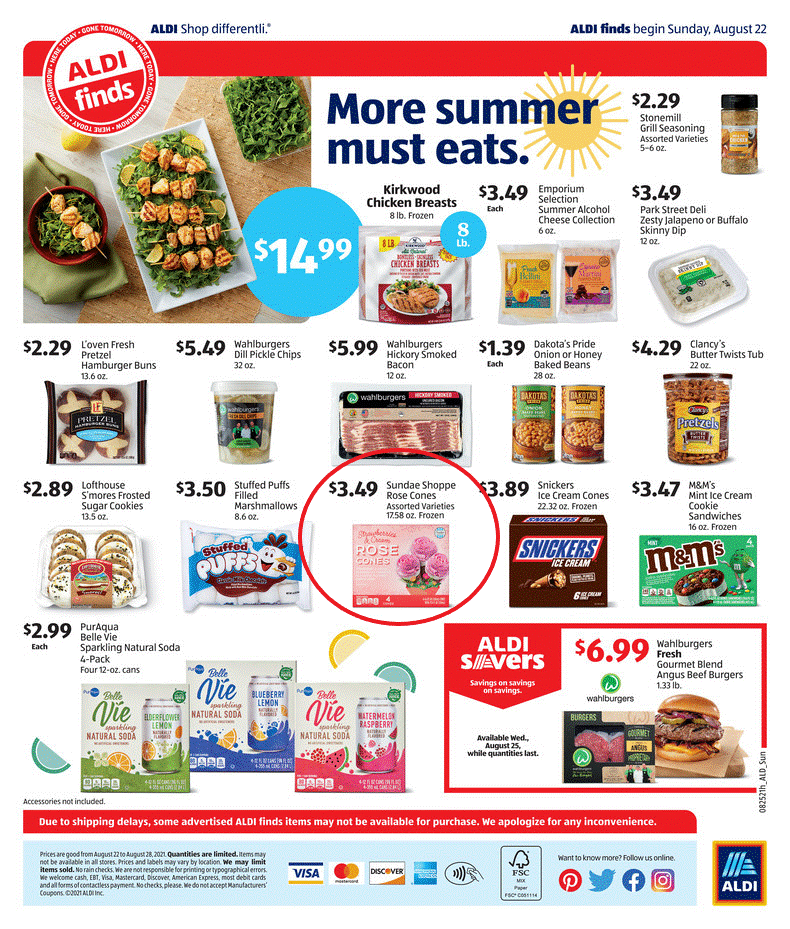 ---
Aldi Finds for the Week of August 22
Aldi Finds Product Delays
Below are the item(s) that may not be available this week due to shipping delays. Aldi is working to get all the products to the store as soon as possible. Hopefully your area has the items you want in stock each week. If not, ask a worker when they anticipate delivery of the product you are looking for.
Rose Ice Cream Cones (circled above)

---
Subscribe
Join the newsletter to get the latest updates.
---