Get Your Free Holiday Baking Checklist and Grocery List Today!

There are only a few days left before Christmas and if you are like me, holiday baking is one of the last things on the list to do. Why?
I would probably eat all the cookies before the big day and have start baking more on the 23rd anyway.
Santa doesn't like stale cookies. Until last year, I never had the freezer space to make too many things ahead of time. So, after all these years, it's a tradition to bake the last few days before Christmas.
Here are two free printables to help you with your holiday baking, a checklist and a grocery list.
How to Use the Lists.
Find your recipes: Whether it's recipe cards, magazine, clippings, or saved websites, gather your recipes in one spot.
Compare the ingredients: Go through each recipe and check off the ingredients and how much is needed.
Shop your pantry: check your cabinets and pantry for each ingredient. Chances are you may have some of the ingredients a recipe calls for.  Be sure to check the expiration date and the amount left. Yes, you may have some powdered sugar in the pantry, but is it enough to make the icing for the sugar cookies? With so few days left to bake, the last thing we want is unnecessary trips to the supermarket.
Make the grocery list: After completing the checklist, make your shopping list with the Holiday Grocery List. Use the links to the price lists below to create a list with estimated totals.
Holiday Baking Checklist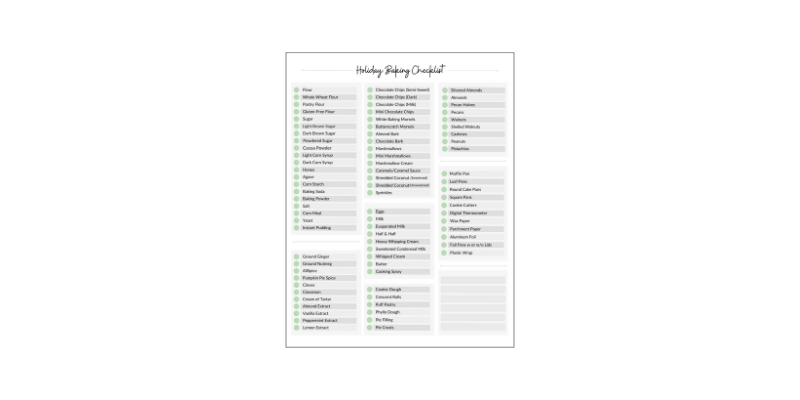 ---
Holiday Grocery List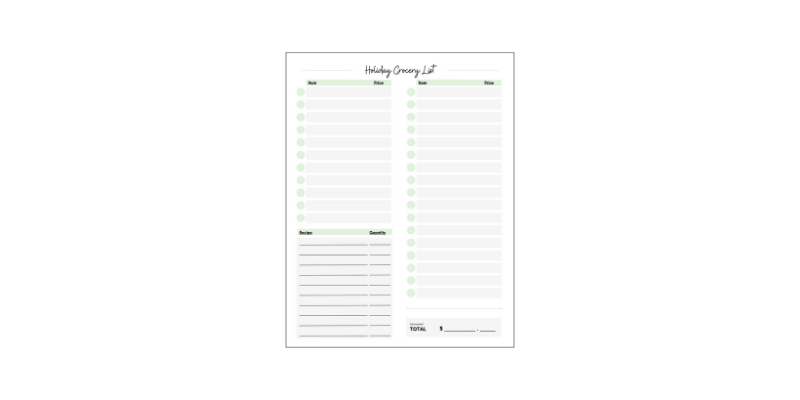 ---

---

---
---
Click the banner below for Costco, Trader Joe's, and Whole Foods Market prices.

---
Subscribe
Join the newsletter to get the latest updates.
---