UPDATE: The prices for the week of April 18 are up!
Plan your next trip to Aldi early with the latest Sneak Peek. In our area, most prices are valid starting Sunday, April 18, while some begin on Wednesday. From gardens to fitness gear, the aisle of shame is stocked with great buys at amazing prices. Be sure to shop early before the item, well for some of us it's items, you want are gone. Personally, I am eyeing the walk-in greenhouse next week. Any chance it will keep the animals from eating my tomatoes this season?  
Search Aldi Prices:
Aldi Price List: a complete list of over 2900 products with prices.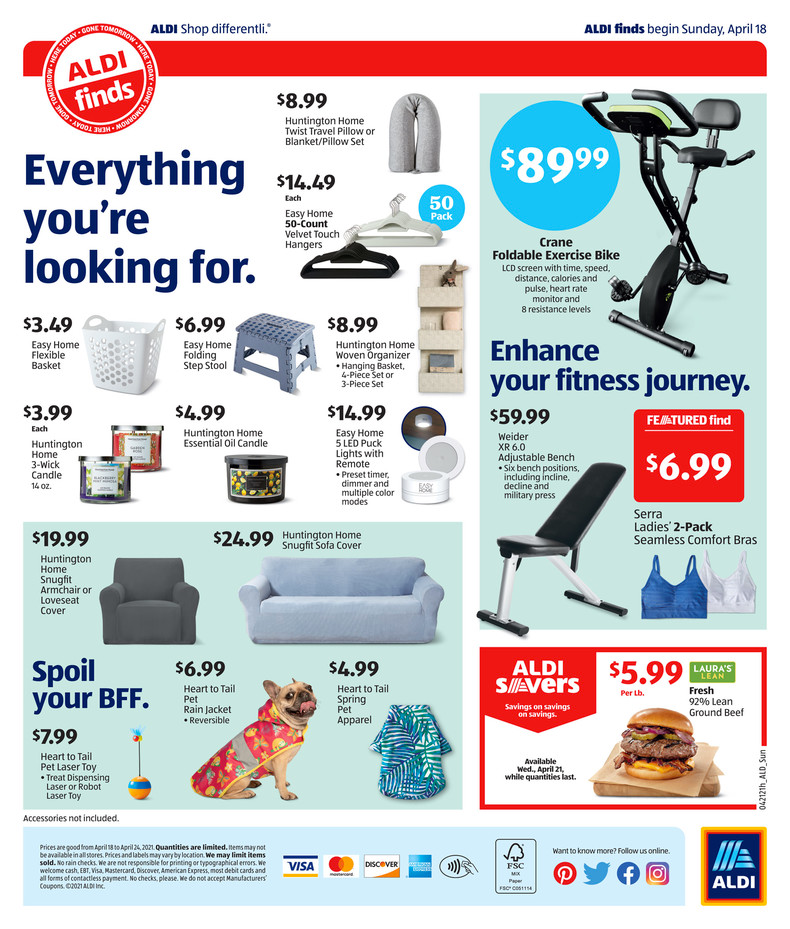 ---
Subscribe
Join the newsletter to get the latest updates.
---