Here is the latest Aldi Finds Sneak Peek for the week of October 10! There is still time to pick up some great fall décor, kitchen gadgets, wrap dresses, and more...
Search the complete list of this week's products below. There are more items available in the store that are not featured in the flyer.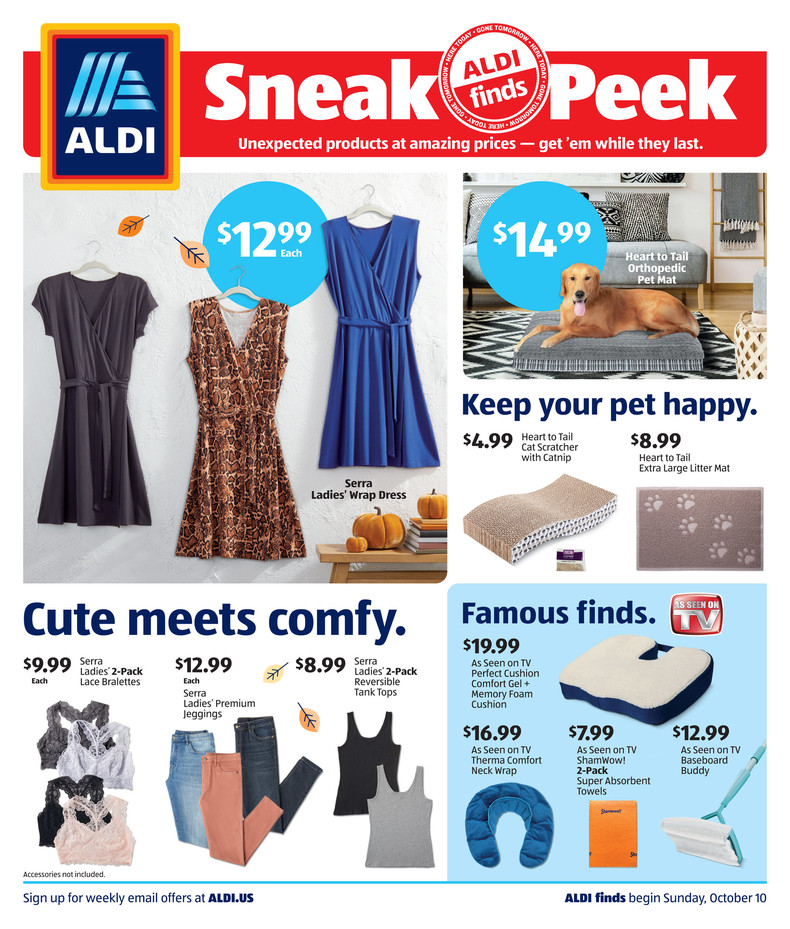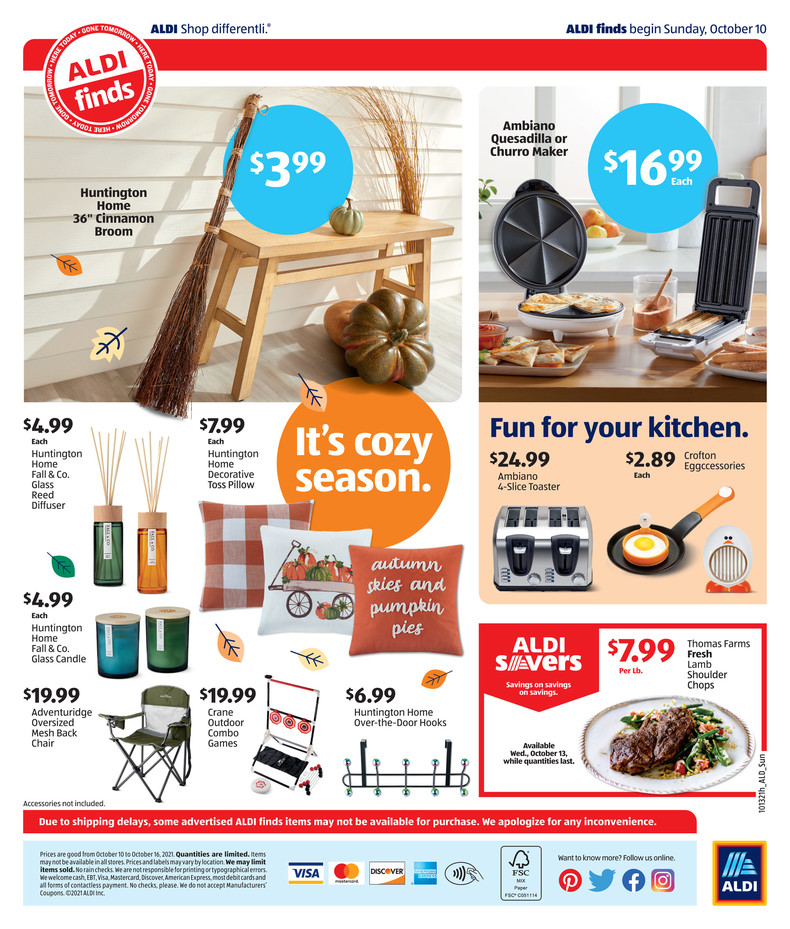 ---
Aldi Finds for the Week of October 10
---
Possible Shipping Delays
The following items may not be available in all locations this week due to shipping delays. Check your local store.
Ladies Wrap Dress
Ladies 2 Pack Lace Bralettes
Modern Coat Rack
Italian Mini Style Pizzas
---

---
Subscribe
Join the newsletter to get the latest updates.
---