Did you make it to Aldi for an Advent Calendar on Wednesday, November 3? If so, which one did you pick up? I wanted to take a look at the My Friend Gnome Kit but by 9:15 it was sold out.
So What Now?
Now that the rush of the Advent Calendar Day is behind us, it's on to planning a Thanksgiving feast. Here is the latest Aldi Finds Sneak Peek flyer for the week of November 7.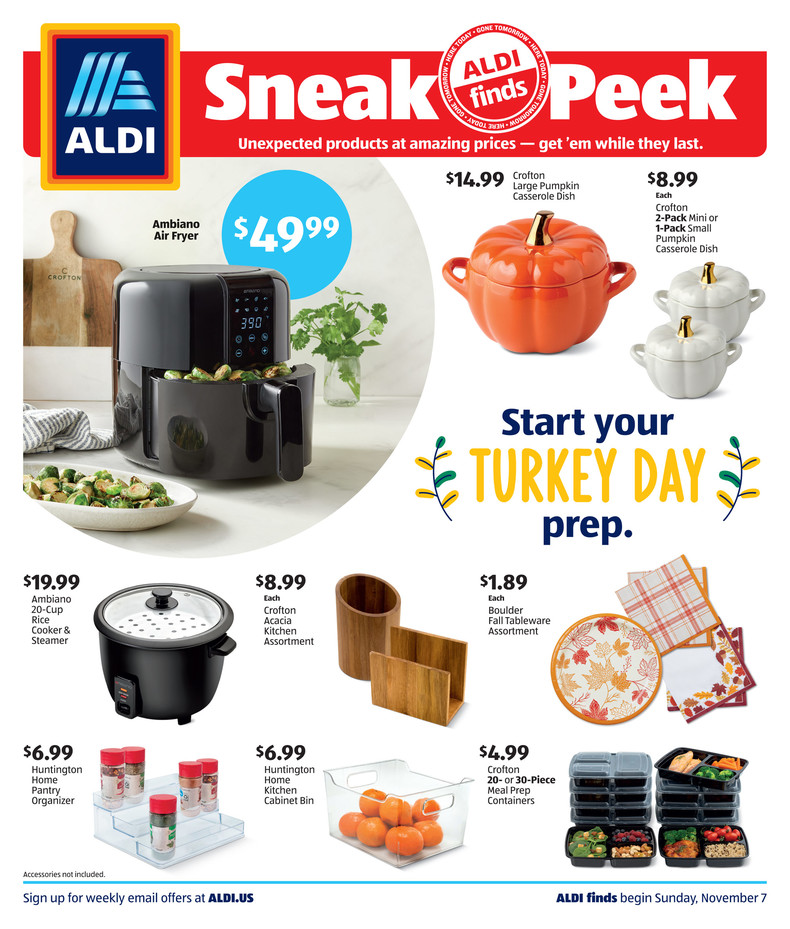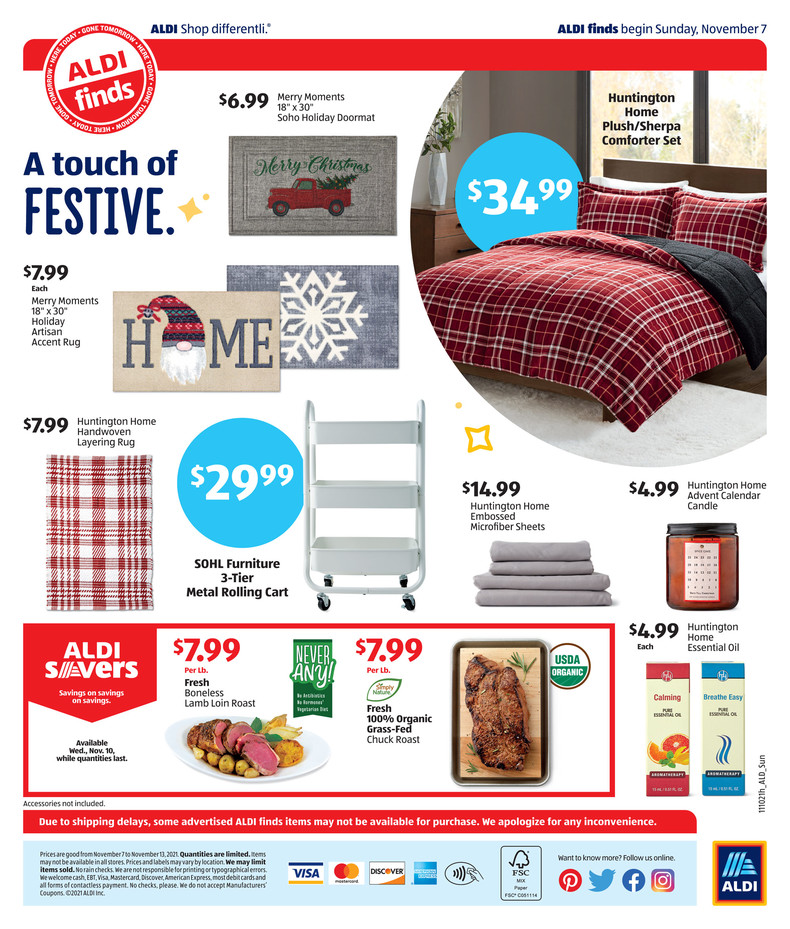 ---
Aldi Finds for the Week of November 7
---
More Aldi Finds
Here are a few Aldi Finds to check out that were not featured in this week's flyer.
Never Any! Frozen Turkey: $1.69 per lb.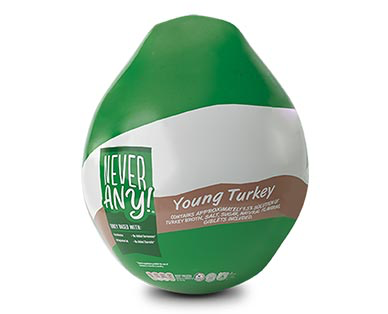 ---
Heart to Tail, Frozen Dog Treats: $2.99, 4 ea.
---
Organic Dairy: $3.69 ea.
---
Product Availability
Due to shipping issues, the following items may not be available this week. However these items could be in stock at a later date.
Mini Pumpkin Casserole Dish
Kitchen Cabinet Bins
20 or 30 Pc. Meal Prep Containers
Fall Trail Mixes
SS Mixing Bowls
32 oz. Pecan Halves
32 oz. Walnut Light Halves and Pieces
---
Other Aldi Find Availability
Regardless of shipping delays, availability of some Aldi Find products can vary per store each week. That includes alcohol, where laws in some states limit sales of wine and/or beer. Aldi also notes the items where prices vary per store. Usually a handful of products fall into this category weekly. Hopefully, your store is fully stocked with the Aldi Finds you are looking for. Below are those items that are listed as "not available in all stores" and/or "see price in store" for the week of November 7:
Product
Not Available
in All Stores
See Price
in Store
5" Christmas Cactus
Assorted Colors
X
Cloudcap
Pinot Noir
X
X
La Cornada
Tempranillo Crianza
X
X
Moiselle
Couture Collection Blackberry Dark Red Blend
X
X
Moiselle
Couture Collection Raspberry Red Blend
X
X
Happy Farms
2 lb. Shredded Sharp Cheddar Cheese
X
Cheese Club
Deluxe Macaroni & Cheese Original or Four Cheese
X
---

---
---
Subscribe
Join the newsletter to get the latest updates.
---