Here is the latest Aldi Finds Sneak Peek for the week of January 9, with sales beginning Sunday or Wednesday. Check your store for details. Dive into budget-friendly, cozy with lounge wear for men and women this week.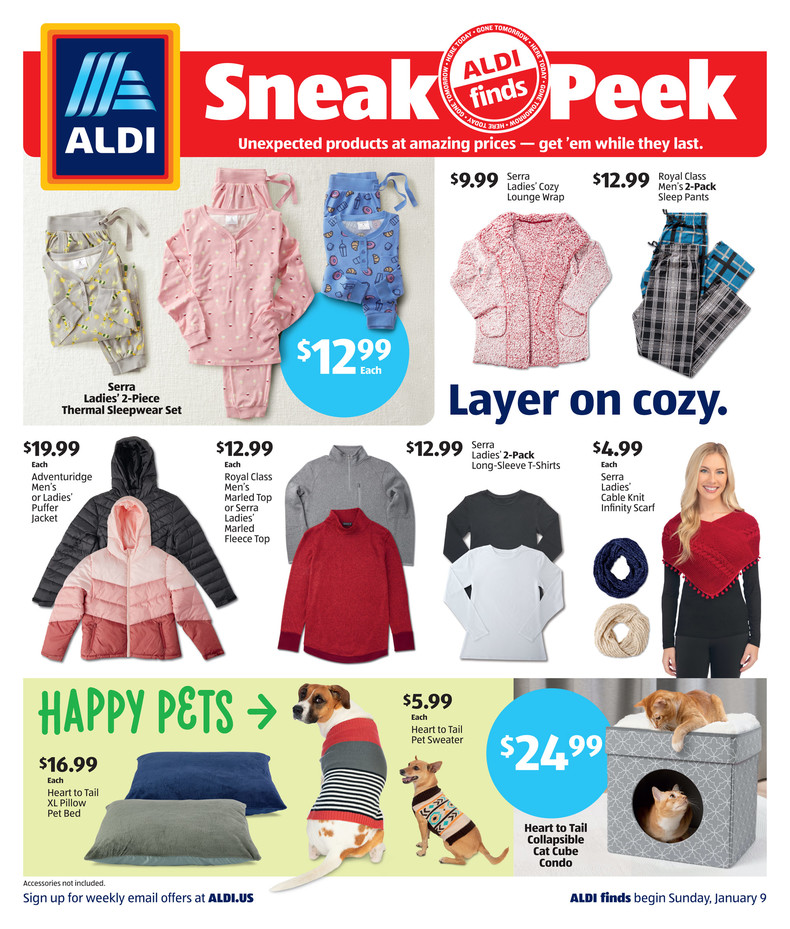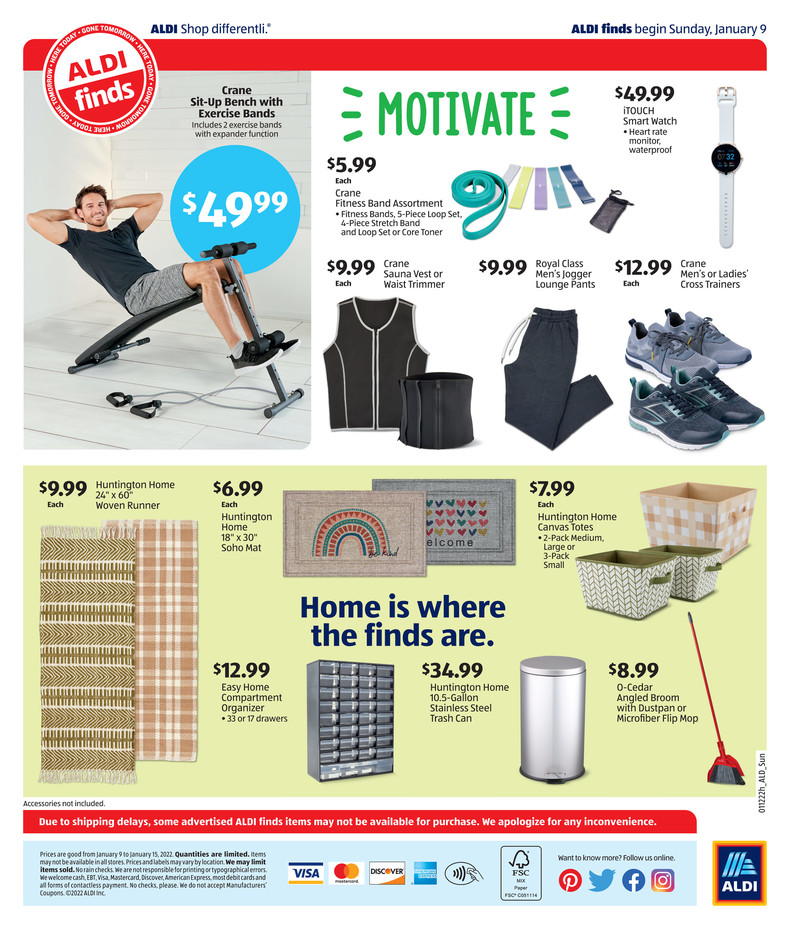 ---
Aldi Finds for the Week of January 9, 2022
---
Product Delays This Week
The following items may not be on the shelves by the start of this sales week. However, they may arrive at a later date.
IB: 51" Snow Broom
Adjustable Dumbbells
Ladies Marled Fleece Top
Men's Marled Top
Ladies Thermal Sleepwear
---
Product Availability
Those items that are limited in availability can defer from those effected by shipping delays. That availability varies per store and state each week. Sale of alcohol depends on where you shop. Check out if your Aldi sells alcohol in your state here.
Aldi also notes the items where prices vary per store. Usually, a handful of products fall into this category weekly. Hopefully, your store is fully stocked with the Aldi Finds you are looking for. Below are those items that are listed as "not available in all stores" and/or "see price in store" for the week of January 9:
Product
Not Available
in All Stores
See Price
in Store
Auto XS
Telescopic Snow Brush with Ice Scraper
X
Adventuridge
Men's or Ladies' Winter Glovesn
X
Adventuridge
Men's Winter Boots
X
Kirkwood
Stuffed Chicken Entrees Assorted Varieties
X
---


---
Subscribe
Join the newsletter to get the latest updates.
---