Since I needed to pick up a prescription at CVS on Sunday, I took the short walk from the parking lot to Shoprite to pick up a few items ahead of my main shopping trip later in the week. I learned if there is a great sale that I want to take advantage of, I should shop earlier in the week before the items are picked over.
I spent $8.79 at Shoprite, $2.98 on food!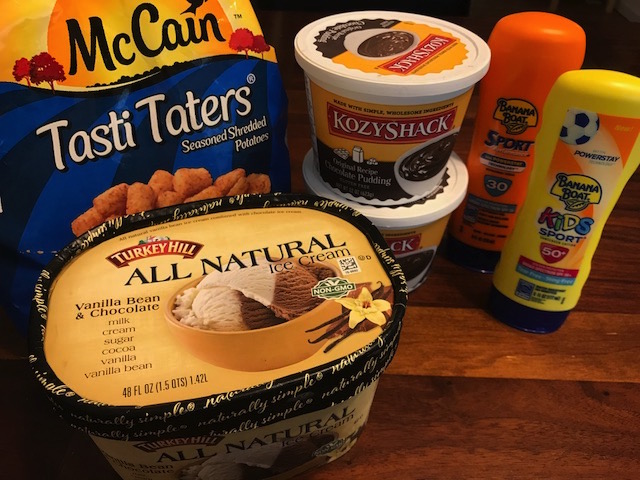 I shopped on Sunday because:
McCain Tater Tots coupon expired on Sunday: It is on-sale this week for $1.99 and there is a Savings Star rebate of $1.00. I used the $1.00 off coupon to bring the out-of-pocket spent down to $0.99. My Saving Star account has not been credited yet. It usually takes 48 hours before I receive an email.
Free Pudding: Kozy Shack Pudding was on sale for $.99. I used 2 $1.00 off coupons that scanned at $1.00 earning me $0.02. Normally, if the coupon is greater than the purchase price, it's scanned at the sales price which explains why my math was off when I added the totals described through this post.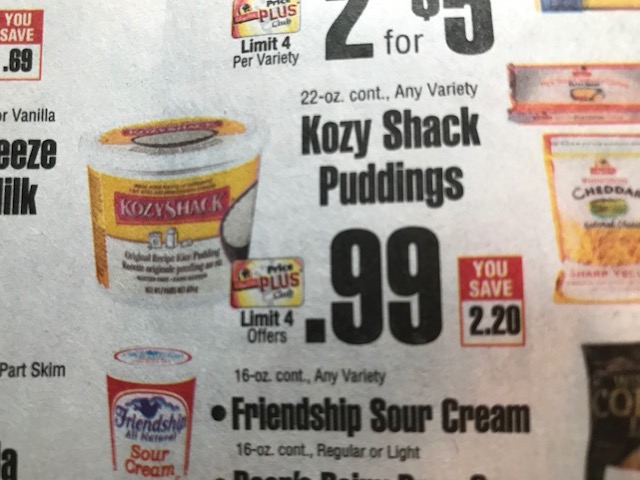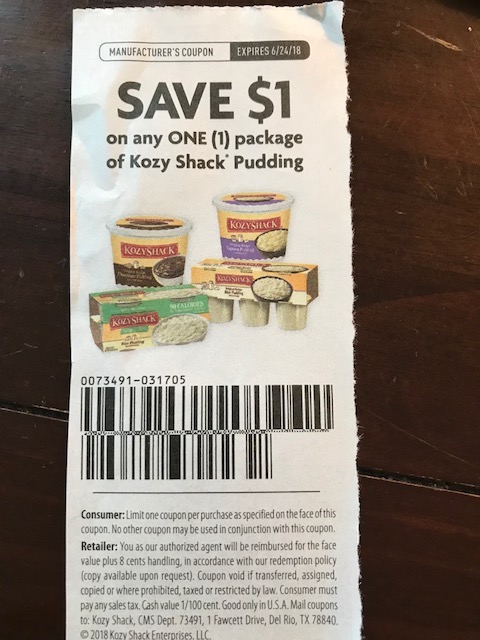 Eating Ice Cream at Home: With 4 people that eat ice cream in our house, it was cheaper to pick up one at the store than when we went to the beach. Turkey Hill Ice Cream is on-sale this week and has a digital coupon. I used a $1.00 off coupon bringing the price down to $1.99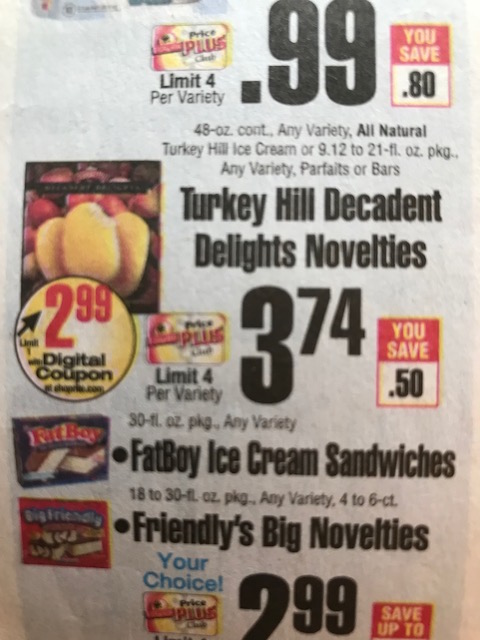 Sunscreen On Sale: I wanted to buy new sunscreen and took advantage of the 1/2 Price Sale on Banana Boat Sunscreen combined with the $4.00 off 2 coupon My total out-of-pocket was $5.83 including tax.