Stock Up and Save January!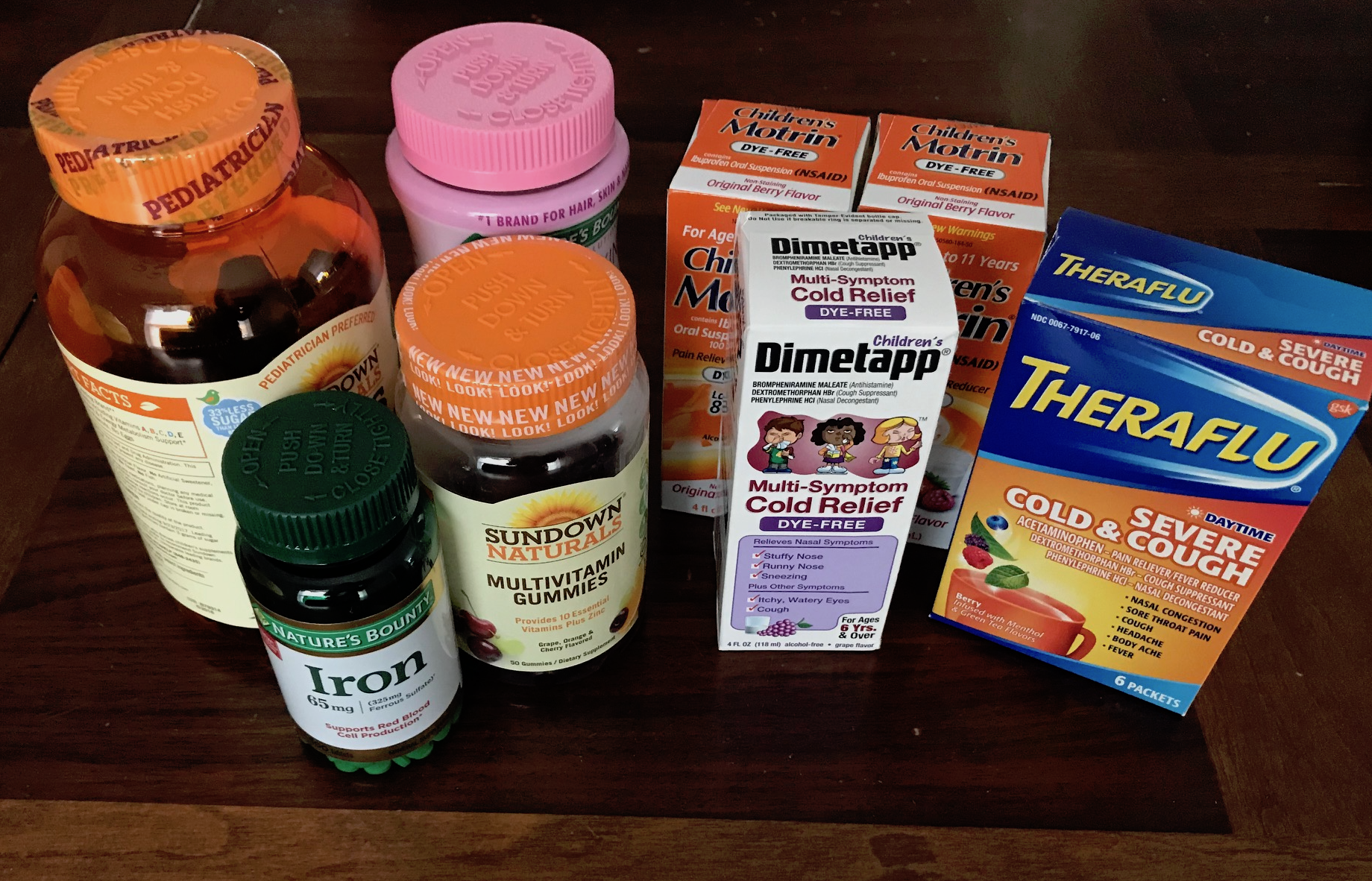 Unfortunately, it is that time of year when our medicine cabinets should be stocked with the proper vitamins and medicine needed to survive the winter months. This week there are great savings to be had on a wide variety of cold and flu medications and vitamins. Check the sales at your local store here.
I saved over 78% off the regular prices at my local ShopRite. All the clipped coupons used below were found in the January 6 circulars. If you do not get the circulars, try a clipping service. I use Klip2Save. For a nominal fee you can have the coupons delivered to your home within days. Klip2Save has a preview of the next week's coupons but, depending on where you live, you may not get what was shown on its' site. I just ordered the coupons I missed and should receive them by the time I shop next week.
Here's what I bought and how I saved:
| Product | Amount | Regular Price | Sale Price | Printed Coupon | ECoupons | Final Price |
| --- | --- | --- | --- | --- | --- | --- |
| Children's Motrin | 2 | $7.29 | $5.99 | 2-$2.00 off 1, Printables | 1 - $2.00, exp. 02/02/19 | $5.98 |
| Dimetapp | 1 | $6.99 | $5.30 | $3.00 off 1 | $3.00, exp. 01/12/19 | ($.70) |
| Sundown Naturals-Kid's Gummies | 1 | $10.49 | $4.89 | $1.00 off 1 | - | $3.89 |
| Sundown Naturals - Adult Gummies | 1 | $9.99 | $4.94 | $1.00 off 1 | $1.00 off 1, exp. 02/23/19 | $2.94 |
| Nature's Bounty Iron | 1 | $5.79 | $2.74 | $2.00 off 1, Printable | $2.00 off 1, exp. 01/19/19 | ($1.26) |
| Nature's Bounty Hair, Skin & Nails | 1 | $9.29 | $4.44 | $2.00 off 1 | $2.00 off 1 | $0.44 |
| Theraflu | 1 | $6.99 | $6.49 | $2.00 off 1 | $2.00 off 1 | $2.49 |
| TOTALS | 8 | $64.12 | $40.78 | $15.00 | $12.00 | $13.78 |