Now through June 23, look for more great savings at Shoprite!
Our local Shoprite in Connecticut sells the Schick Razor Refills for $13.49. This week they were on sale for $9.96. Yes, that's a strange price but here's the receipt: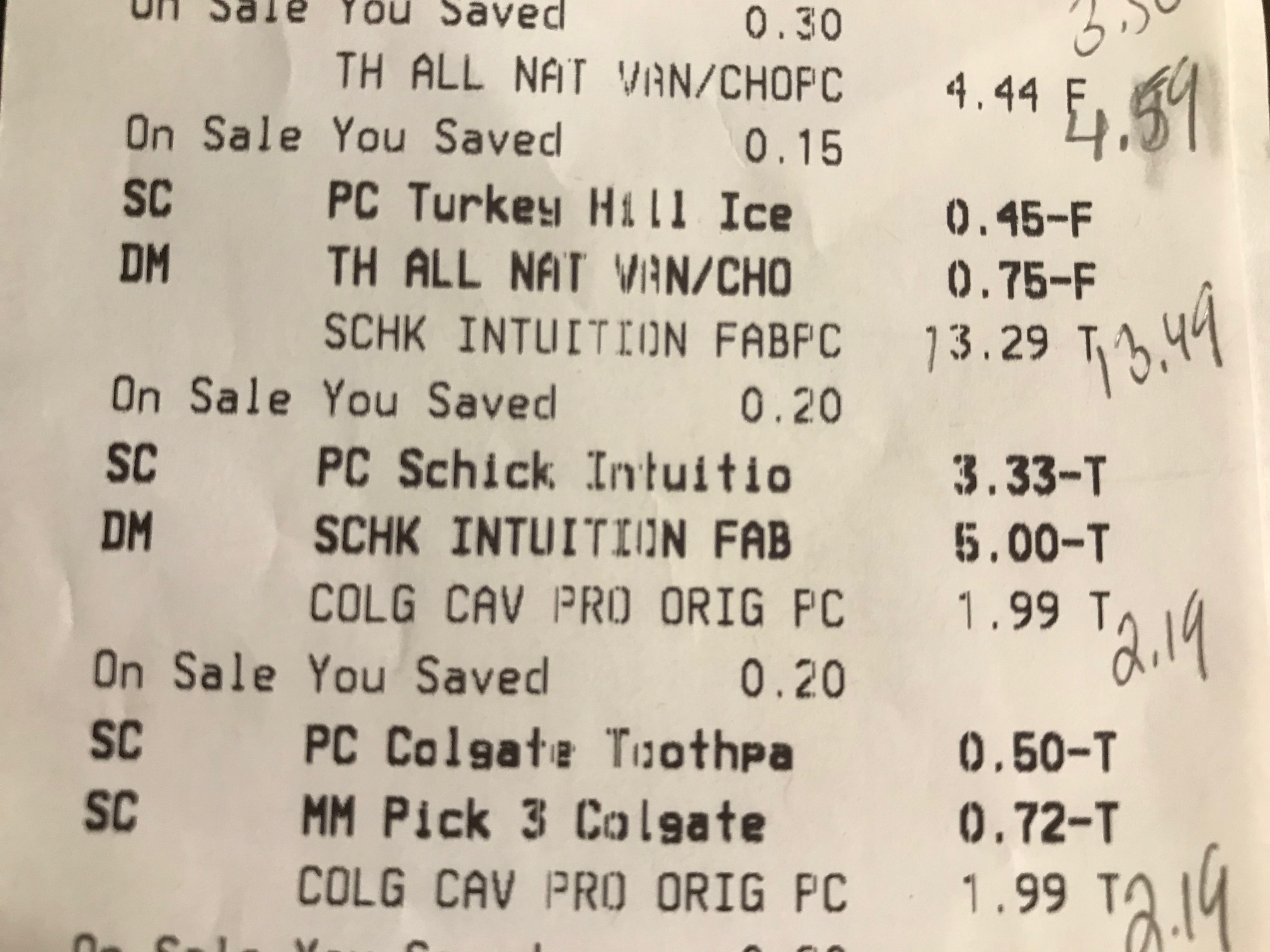 Notice the tens digit barely printed, so I traced over the number 1. Also, the regular price is the amount next to the name of the item being purchased plus any amount that is directly underneath labeled "On Sale You Saved". That total is how the "Total Savings Today is" amount is determined. In this example, the razors are $13.29 with a $0.20 savings. There is a store coupon for $3.33 that brings the price down to $9.96. With a $5.00 digital coupon and a $5.00 manufacturer coupon the refills were free. Since our local store does not give overages the coupon had to be entered as $4.96 manually by a manager.
---
The toothpaste was on a 3 pay sale for $1.25 each when you buy 3. After 3 $0.50 coupons that doubled to $3.00 and a $0.50 digital coupon my total cost was $0.25!
---
The Hefty Garbage Bags are on sale this week for $6.99. With the $1.00 Shoprite digital coupon and a $1.00 printable coupon the final price was $4.99 for 40 bags. This is not the best deal. Wait until the week of June 24. The 20 count bag is on sale for $2.99. If you have 2, $1.00 printable coupons , the price for 40 bags will be $3.98. You save of $1.01 if you can wait a week!
The regular priced total: $29.55
The sale price total: $20.70
Final total after digital and printed coupons: $5.24. That's a savings of over 82%.
NOTE ABOUT PRINTING COUPONS: When you are printing coupons, save the image as a pdf file so you can print them later. I save them in a folder on the computer and once I have printed them I move them to another folder. I have lost several coupons after sending them to print. My wireless contection is a bit testy at times and just won't print what I send even though the sites think that the coupons were printed. There are limits to the number of prints and if I tried to go back and select those coupons again, I could not because I had reached my limit. Also, printing from a PDF makes the image clearer and can scan easily.