It's here! Start planning next week's shopping list now with the latest sales flyer for the week of September 20.  Click here, or the bottom 2 pages below, for a list of the upcoming Aldi Finds.  Remember, Aldi Finds are limited quantities and available while supplies last. Also, I have noted in the description of those items that are not available at all locations.
Check out the Aldi Finds for the week of September 13 here and for more prices, our Aldi Price List had been updated.
Shopping for Halloween Candy this year? Here is our Aldi Halloween Candy price list with unit pricing.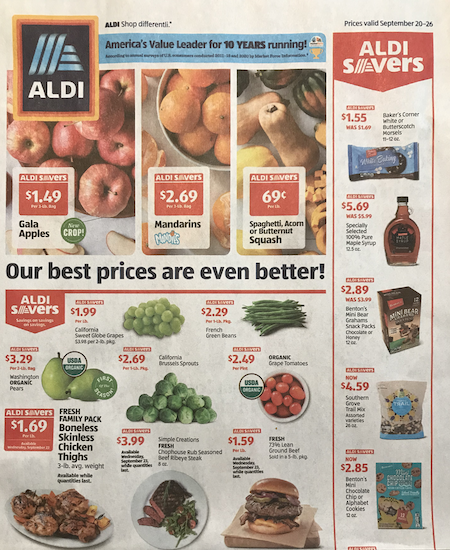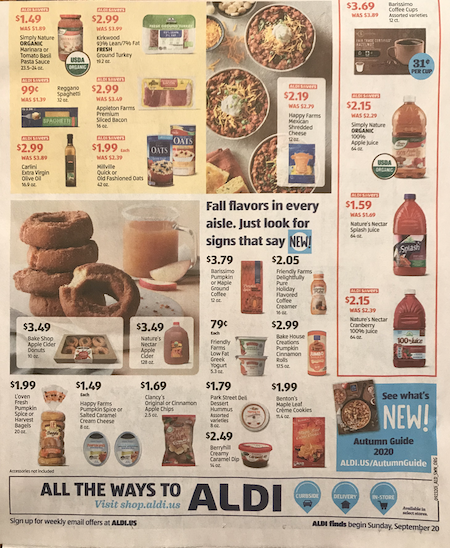 Click the images below for more Aldi Finds