I usually blog about food and personal care products but wanted to share this with you.
Here are 2 unexpected deals in 1 item at Joann's that I found today. I needed to purchase a summer related item for an end of the year tote bag for my child's first grade class. I wanted to $1.00 per student since we are on a budget. I know the Dollar Tree Store has activity books but needed to go to Joann's to get a zipper to fix my backpack that broke. I've tried using a crossbody bag that was in my closet but my shoulders are suffering and summer vacation is next week. So, I was off to find a fix and look for the goodie bag items.
After getting the zipper, I looked for the tote bag items and found these on clearance: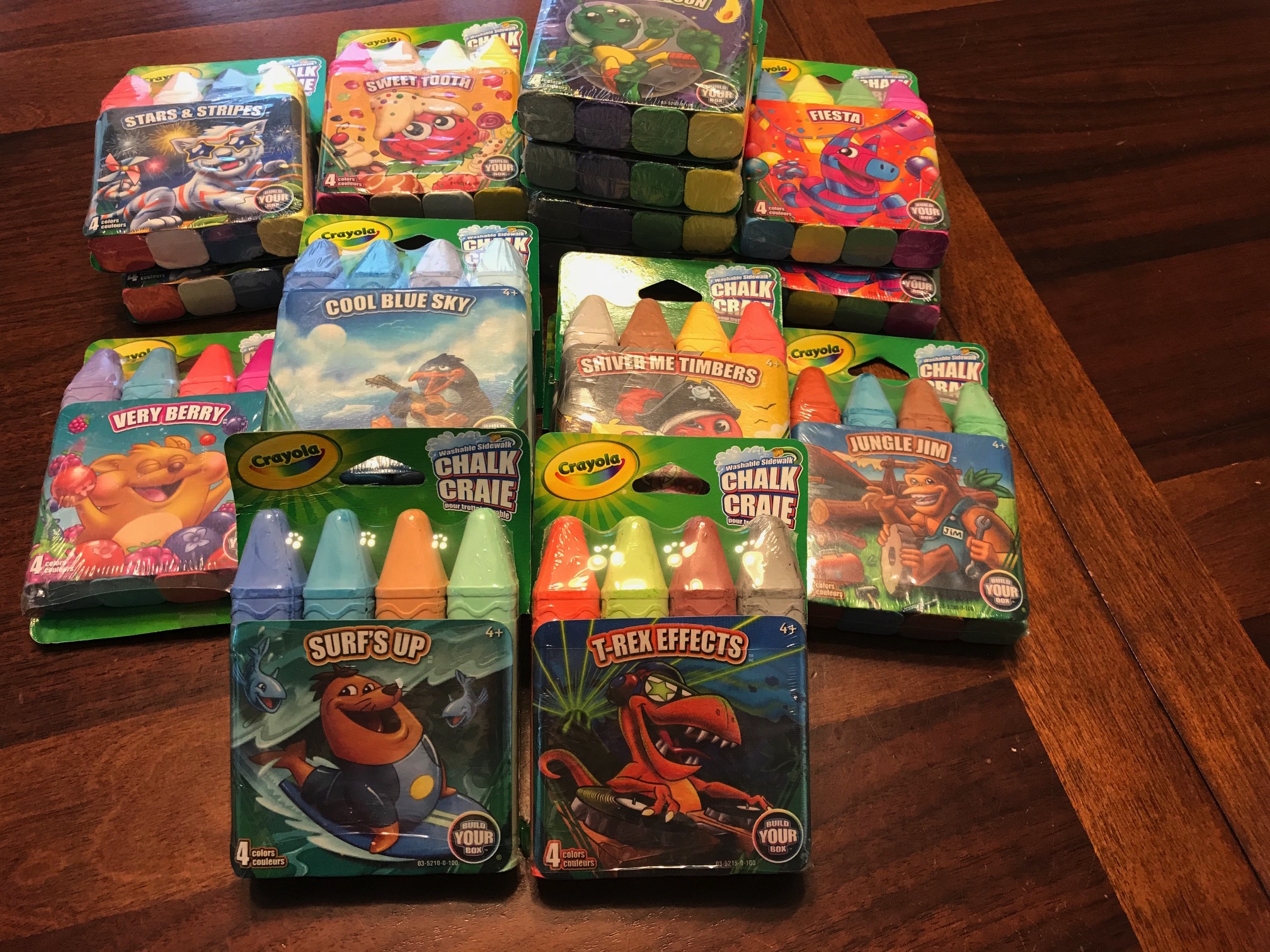 My first unexpected deal was: $0.97 clearance price.
My second unexpected deal was: the BOGO 50% off sale of Crayola® Art Supplies and Activity Kits
The original price was $1.99 each or $37.81. After the clearance and BOGO sale, the final price for 19 sets of sidewalk chalk was $14.02. I also scanned my receipt to receive $1.81 from Ibotta.
---
Summer is almost here and so is the heat. Why not take the kids to the movies for as little as $.50 per person if purchased in advance or $1.00 per movie at the door. Cinemark is offering its' Summer Movie Clubhouse starting on June 18 for 10 weeks. Each Monday and Wednesday at 10:00 participating theaters will show a PG rated kid friendly movie. Although some of the movies are available on Netflix, DVD, or Amazon Prime, getting out of the house in the summer may just be worth it.
I purchased my punch cards today, but call your local theater to see if they are available!